Whether you're celebrating the most wonderful time of the year at home with your partner, hosting a small gathering of friends or lounging around the fire with a few family members, you want a comfy and warm atmosphere that personifies joy and togetherness. "Despite our good intentions of leaving the house this holiday season, much of our time will inevitably be spent at home. With that in mind, create spaces you want to enjoy and spots where you can curl up with a cup of tea or hot cocoa," says Jill Livran, owner of the iconic 50 year old shop, The Lark, a lovely gift, greenery, accessory and home décor boutique in the Denver Country Club neighborhood that offers complimentary giftwrap and shipping. Here are a few winter decorating tips from Livran to make your home toasty, twinkly, fuzzy and festive.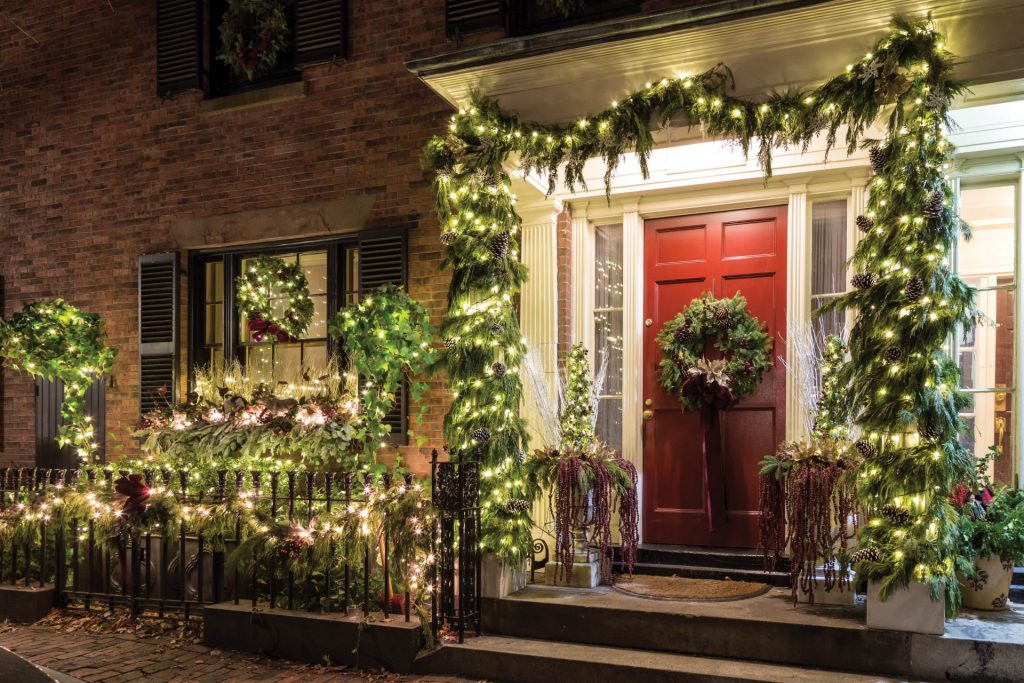 A COZY HOME STARTS AT THE DOORSTEP
A naked front door is a cheerless front door, so dress it up with a winter wreath embellished with pops of color. "A seasonal wreath immediately welcomes friends to your home and makes a statement," says Livran, adding that her shop has wreaths aplenty. "We can also add an elegant bow to match your style," she notes. Want an indoor wreath? You'll find those at Livran's shop, too.
LONG LIVE FAMILY TRADITIONS
Holiday rituals hold a strong place in our hearts, and they're essential for making lasting memories. "Bring out your old favorites, and then stop by the shop to deck your halls with new, traditional or transitional decorations to complement your timeless pieces," says Livran.
YOU LIGHT UP MY LIFE
"One of the easiest and most fun ways to warm up your home is with a beautiful, soft-lit lamp," shares Livran, whose shop is revered for its stunning lamp collection. "From ceramic to glass, traditional to modern, a lamp elevates the room and draws in family and friends," says Livran. "You can also add a little light with a simple grouping of candles to add ambience to a room," she adds. The just-cut forest fragrance of a Thymes Frasier fir pine candle is the undisputed scent of the season.
BABY, IT'S COLD OUTSIDE
Adding accent pillows and richly hued throws is one of the easiest ways to bring warmth and texture to your home-for-the-holidays décor theme. "From hand-hooked pillows with skiers and snowmen to a warm and cozy Moon & Sons alpaca throw that's perfect for curling up with on a chilly day, we have everything you need to finish off a room," says Livran.
IT'S ORNAMENTAL, MY DEAR CHRISTMAS
Ornaments — the essence of your Christmas tree — tell stories, and the Lark carries more than 3,000 ornaments. "From beautiful hand-blown glass ornaments by Inge Glass of Germany to crystal ornaments and casual felt ornaments perfect for kids, we have just about everything you could want in the ornament orbit," promises Livran, noting that the shop is also abundant with sparkling tabletop trees. "Take home a handblown Simon Pearce glass tree, and make it part of your forever collection that you can pass down to your children and grandchildren," suggests Livran.
The Lark
Denver Country Club, 1219 East 4th Avenue
303.744.7464; thelarkdenver.com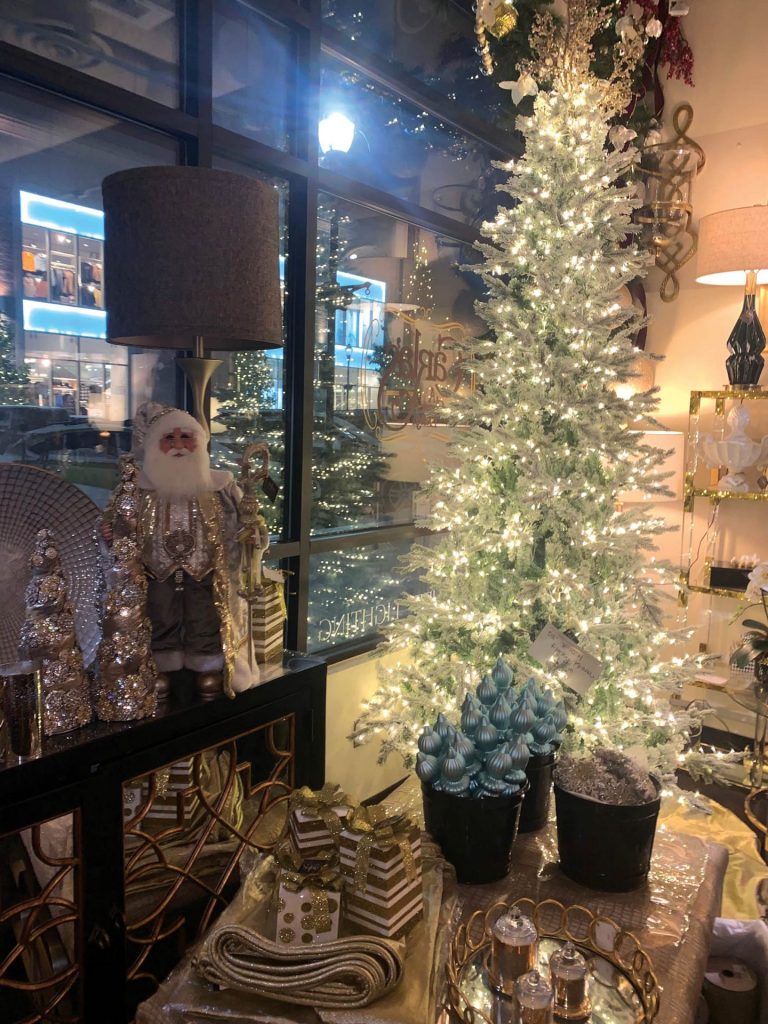 A SPRINKLE OF HOLIDAY MAGIC
In addition to their in-home interior design services, Carla's A Classic Design officially opened their doors in 2002 and have been creating yuletide vingettes for clients throughout North America ever since. All that expertise means they are the "go-to" for setting the scene this season.
SNOW GLOBE TREES
Decorating in unexpected places like kids' bedrooms, a kitchen cornerentryway is a trend that adds personality throughout your home, and small prelit glitter trees are just the ticket. The glitter that circles around the acrylic trees creates a feeling of watching fallen snow from the comfort of your home. Every year Carla's offers new versions of these snowglobe trees, making them the current "it" item to collect for years to come.
TEXTURE
An essential element to create warmth in a room is texture: layers upon layers of various textiles, materials and colors. These textures are the icing on the cake that invites you into the space and asks you to stay awhile. They're the personal details that add interest and spark joy. For example, pillows and throw blankets made of faux fur in various colors or patterns instantly add warmth, color and texture. Throw them onto a sofa or chair with a matching pillows, light one of Carla's mulled spice candles and watch the fireplace glow while listening to your favorite holiday classics for instant "White Christmas" warmth.
Carla's A Classic Desisgn
The Streets at SouthGlenn, 6851 S. Gaylord Street, Suite 233
303.683.0372; carlasaclassicdesign.com