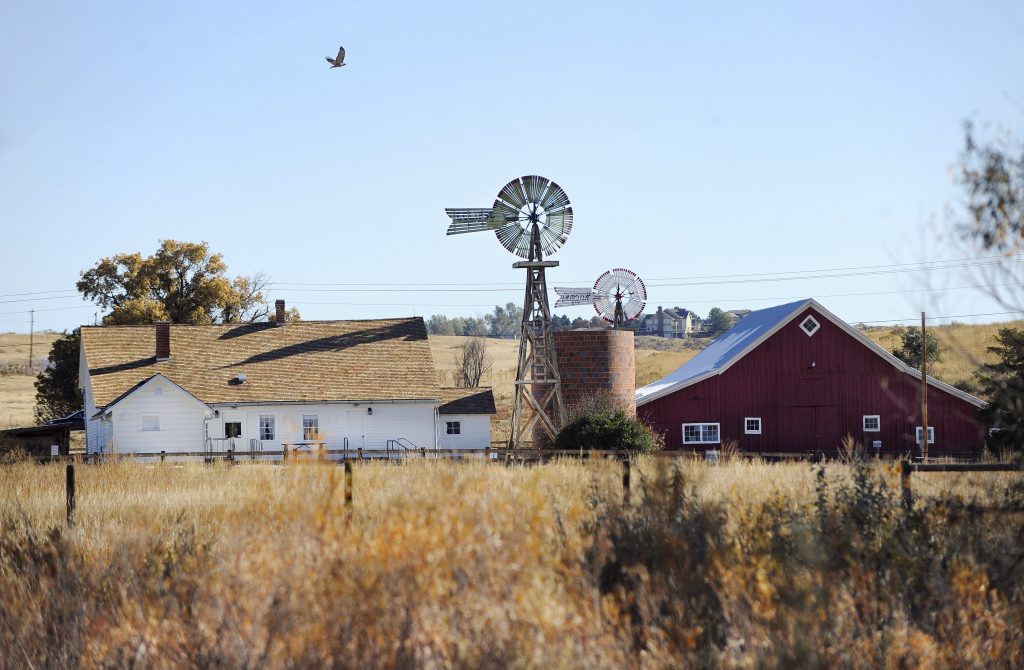 During Colorado's gold rush era, "mile houses" dotted the wagon trails traversed by pioneers. These houses, along the Cherokee and Smoky Hill wagon trails which started in Kansas, served as inns (and an occasional tavern, too!). They were places where weary travelers during the mid- to late-1800s could get a meal, spend the night, tune-up their coaches and wagons and let their horses rest.
Today, Centennial's 17 Mile House Farm Park—named that because it was built 17 miles from the Colfax Avenue and Broadway intersection—is a carefully preserved parcel of this piece of Colorado history. The home is one of two mile-houses still upright in metro Denver, and its lessons lie within the restored historic residence, a red barn, silo, milking shed, two replica windmills and 30 acres of open space. Visitors often get a look inside on host tours and field trips. It's also a favorite spot for photographers.
The earliest dwelling on the property was a small log structure dating back to 1860. Coinciding with the gold rush, the area evolved into a larger settlement. But in 1882, with the arrival of the railroad, pioneer traffic along the wagon trails came to an end.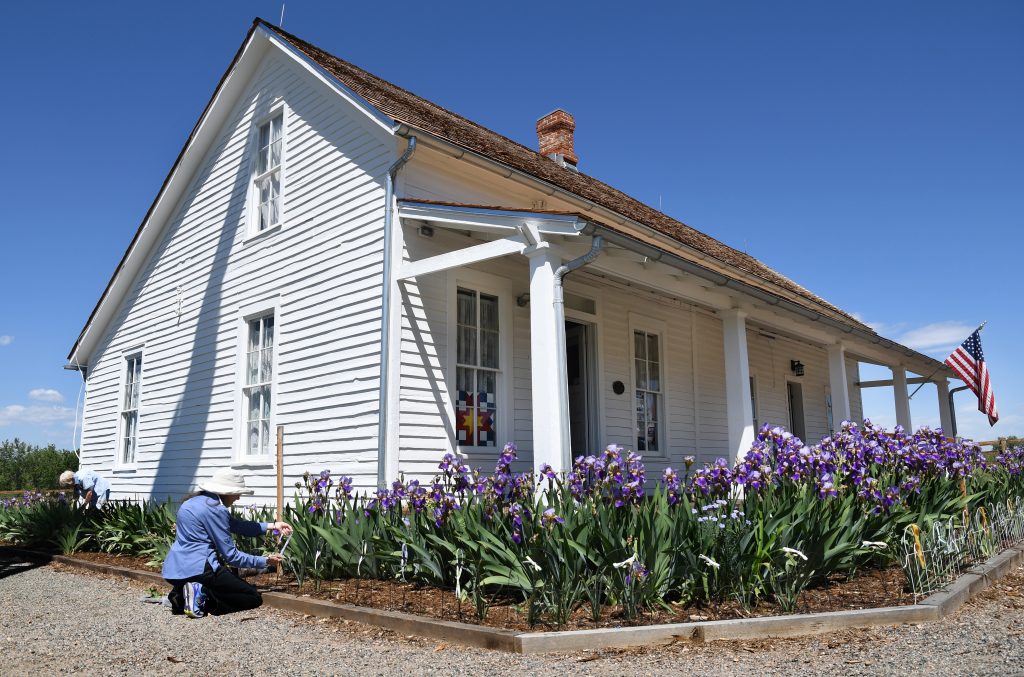 For the next century, Coloradans lived on the land. Among them was Ruth Dolan, whose parents purchased the farm for $12,000 in 1938 to run a dairy and beef cattle operation, also known as the last full-fledged farm operated on the property. At age 9, Dolan and her three siblings moved into the house and she lucked out with a spacious room upstairs that was painted pink.
The farmhouse is still special to Dolan: She celebrated her 90thbirthday within its walls on March 10, and continues to return for some of the monthly tours. She also created a spiral-bound book to memorialize the property called Tales from the 17 Mile House with Prairie Chicken (available at AbeBooks).
"It feels just like being home," says Dolan during March's open house. When she visits, Dolan shares her own memories of days on the farm, where her family also grew alfalfa, barley, oats and corn, and she earned an allowance milking cows.
In the living room is the piano, on which Dolan's brother Jack played songs like Oh What a Beautiful Mornin'. And near the kitchen is a hand towel featuring a cute embroidered puppy that Dolan made as a girl as part of a 4-H competition.
Upstairs, wooden toys and a jack-in-the-box are on display in her brothers' shared childhood room. Near Dolan's blush retreat is a picture of her on her wedding day, her reception held at the farm.
In 2001, nine local entities collaborated to preserve the historical site, which is now owned by Arapahoe County. Three adjoining open-space properties serve as a regional wildlife corridor and a habitat for deer, coyote, raptors and ground nesting birds. The park is open to the public from dusk to dawn, where you'll find picnic tables and a trailhead that connects to the Cherry Creek Regional Trail. Home tours take place from 9 a.m. to noon one Saturday a month.