SETTING THE TABLE FOR TASTE, STYLE AND WOW!
GETTING TOGETHER in person this holiday season is more important than ever. It is why you will want to include a little glitz and glamour–but without a lot of fuss, so you have more time to spend with your friends and family. To accomplish that, we've gathered up some of Colorado's finest goods, guaranteed to elicit mmms, oohs and aahs from your guests.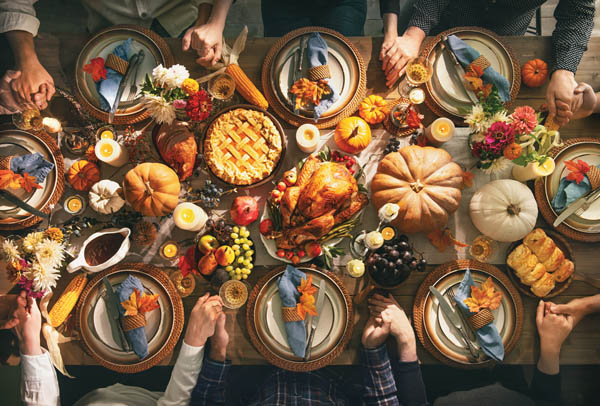 LA VACA MEAT COMPANY
This family-owned meat purveyor, headquartered in historic Littleton, raises its own prime cattle so that you always know you are getting the best quality. During a time when the food supply chain is sketch, La Vaca has its own vertically integrated sourcing. If you envision a prime-grade tenderloin, ribeye steak or prime rib roast for your holiday table, La Vaca has what you want. When you arrive, ask Mallory Warren about La Vaca's show-stopping gift boxes. The variety varies by season, but if you are expecting guests for the holidays, consider the Cowboy Box with a variety of Porterhouse, ribeye, New York strip steaks and in-house steak seasoning and Steakburger blend, or the Home Cooking Box with a chuck roast, prime steaks, top sirloin and Steakburger blend. Shipping is free for orders of $150 or more and delivery is included within 10 miles. lavacameat.com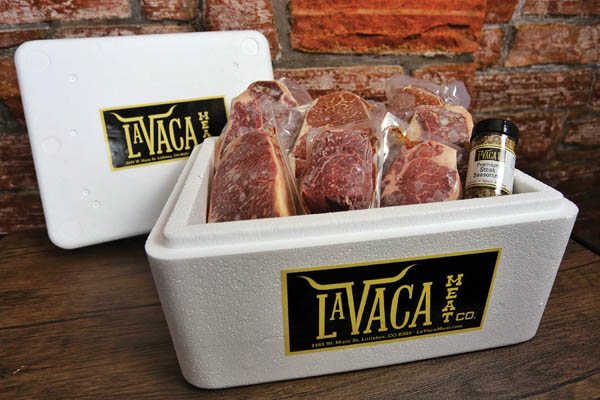 HOMEFEST
Elevate your table and home décor at Homefest in Greenwood Village with serving platters from Beatriz Ball that never need polishing. These metal serve-ware items transition with ease from your refrigerator to the oven and then to the table. Each piece, made entirely by hand, uses the ancient art of sand casting, which gives them one-of-a-kind character, warmth and personality. If you need a focal point for your holiday table, consider a centerpiece tray with layers of eye-catching design elements. "With beautiful trays ranging from shiny metallics to rustic wood as your base, we've curated a collection of candles and votives, seasonal botanical elements and holiday accents that easily layer to create a gorgeous glow on your mantle or table-scape for every holiday gathering," says Laura Stroud, Director of Marketing and Opperations, Homefest. The store has Colorado's most abundant collection of Vietri, Italian dinnerware and pottery, plus kid-friendly unbreakable melamine in Italian patterns. The newest pattern, Pietra Serena by Vietri, features elegant hand-pressed serving and dinnerware from Italy to elevate your event. homefestdecor.com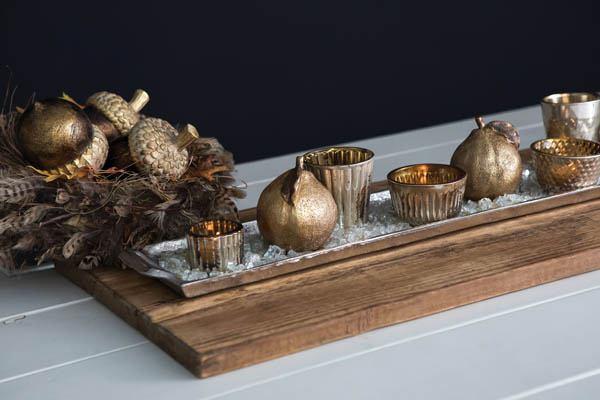 MERCANTILE BY FARMGIRL FOODS
This Castle Rock shop is the sort of place you may plan to buy a few things but walk out with an armful of goodies. The Colorado-focused store is one part local grocer, one part local crafts and dishware, and one part everything else you can think of to make your holiday festive and fun. As you step into the store, it's a feast for the senses. Every nook and cranny of the store is filled with tableware, pottery, linens and so many pretty little things for your table and bar area. Oh and don't miss the local cheeses and meats for a knockout charcuterie board. Better yet, sign up for one of the monthly charcuterie classes to help you build out a spectacular board of local meats, cheeses, jams and nuts. And if you need gift ideas, the staff will help you create baskets of every shape and price filled with unique local gifts. mercantilebyfarmgirlfoods.com
10 TIPS to ENTERTAIN with EASE
As You Wish is an entertainer's dream. Allison Welch and her team take care of those tedious details when planning a party of any size. We tapped into Welch's brain power to get some ideas for the perfect holiday party sans the stress.
1. Rent dishes, glassware and linens. You shouldn't be stuck doing the dishes, washing glassware or ironing … enough said.
2. Hire a private chef to cook in your home, or at the very least go to Tony's or Marzycks to buy prepared passed appetizers.
3. Hire help to take coats, greet guests with a signature cocktail, replenish the self-serve bar, light the candles and help clean up.
4. Bring in a bartender to set up the bar or set up a self-serve area with glassware and separate tubs of wine, champagne, beer and non-alcoholic drinks.
5. Prep your home the week before (not the day of) by setting the table and the bar, deciding the music playlist and the 'run of show' so to speak.
6. Get a babysitter for the kids and the dog so everyone is entertained.
7. Have a sweet treat ready for guests as they leave as a memento of the evening.
8. Keep it small this year. Many people are uncertain if they are ready to mingle with others outside their family or pandemic pods so opt for a less is more mentality.
9. If you have a preference for "masked or vaxed" spell it out on the invitation. By now everyone is used to these strange times, so make it easy for people to decide whether to attend.
10. Lastly, opt to entertain after the holidays with a January or February "I survived the holidays" party and serve low-alcohol drinks, mocktails and healthier bites.