Next Level holiday entertaining with provisions and planning from these local experts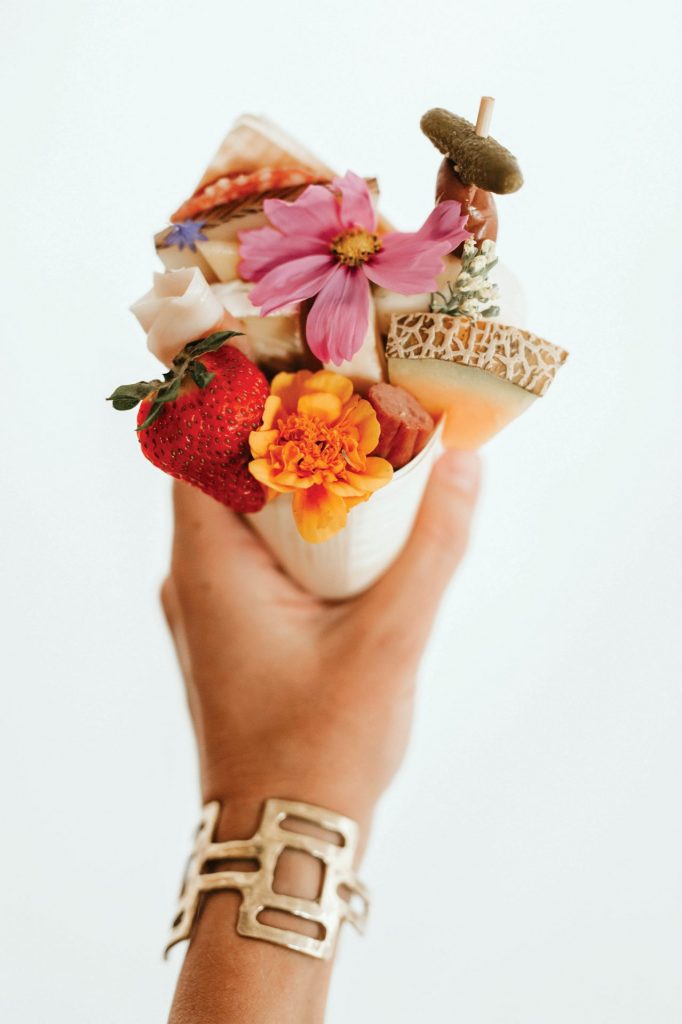 Who knew eating and holiday entertaining could be so complicated? Thank you, pandemic. Take a deep breath, it is time to pivot away from any pre-pandemic preconceived ideas and read on. We've found a handful of lifesaving experts to take the stress out of menu planning for your holiday gatherings. "Holidays will look different, but there is no reason to cancel," says Chef Kathleen Casanova, founder of Counter Kitchen.
SALTA EVENTS AND COUNTER KITCHEN
When you meet Casanova and sommelier and mixologist Christina Mau, founder of Salta Events, you will wonder how you got along without them. No detail is left out with their dinner or happy-hour ready-to-enjoy kits. Choose from a full spread of appetizers, main course, dessert, wine and signature cocktails (or mocktails); or happy-hour in a box, with heavy and light small plates and beverages. Kits are ideal for 10 or more and smaller as a custom order. But that's not all, Mau will arrange virtual wine and/or cocktail tastings (Are you thinking the same? What a perfect COVID-19 gift for a local friend?). Casanova is also opening a drive-by food emporium with hard-to-find sustainable and local products, with pick up at Denver's Table 6. salta-events.com; thecounterkitchen.com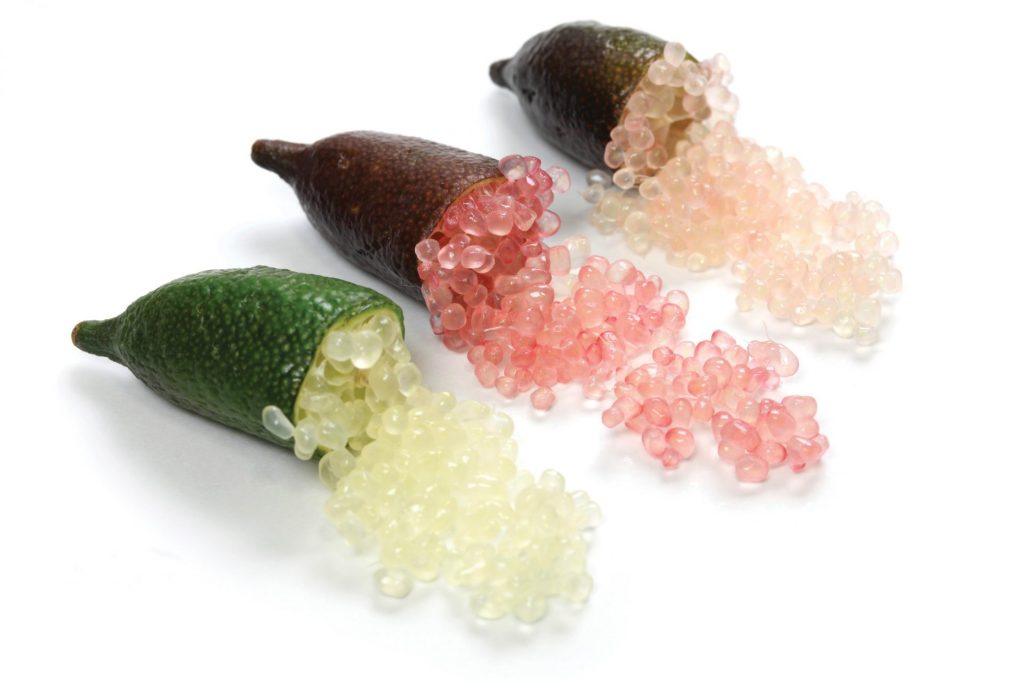 TO-TABLE
Are you that kind of entertainer — the one who always finds exceptionally perfect ingredients from only the most sustainable artisan producers and fisheries? You will love what Chef Charles Duke has to offer. His company To-Table scouts the mountain west and regions beyond to find THE best meats, poultry, seafood and other delicacies like truffles and caviar from sustainable purveyors. Forget trying to find any of these by yourself. He has done all the homework for you. "We give people a chance to grow their passion for cooking with a broadened menu of products," says Chef Charles Duke. All vendors are carefully vetted about how they raise and source their ingredients. to-table.com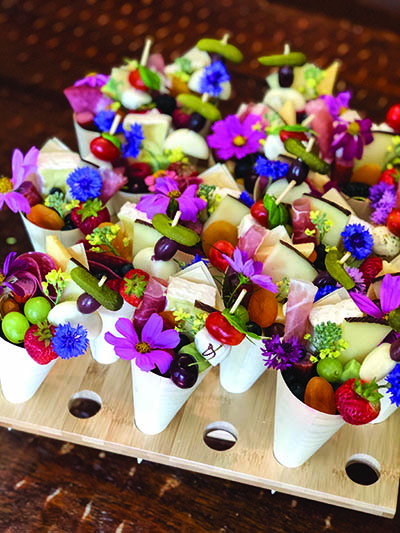 WANDER AND GRAZE
Charcuterie boards are every entertainer's best friend. But wait? It's not very COVID- friendly. Shelby Jonse has the answer with holiday-themed charcuterie and vegetarian antipasto cones. Carefully prepared cones are filled with edibles like caprese skewers of mozzarella, tomatoes and basil; cheeses and meats (for non-vegetarians); seasonal fruits and garnished with edible flowers. Each cone is an adorned edible work of art. Jonse offers wooden stands to display and serve. One dozen is the minimum order. wanderandgraze.com
HOLIDAY NOSH & SIPS
Lee Clayton Roper, award-winning local cookbook author and cooking instructor, shared some of her favorites. Four-ingredients are all it takes for these irresistible prosciutto, fig and goat cheese tarts, and they can be made ahead of time. What could be easier? Cold winter nights call for the perfect cocktail to go with. This tried and true Manhattan, inspired by the Palace Arms version at the Brown Palace, was created by her favorite in-house mixologist, her husband Robert. Both recipes courtesy of Fresh Tastes, by Lee Clayton Roper. seasonedkitchen.com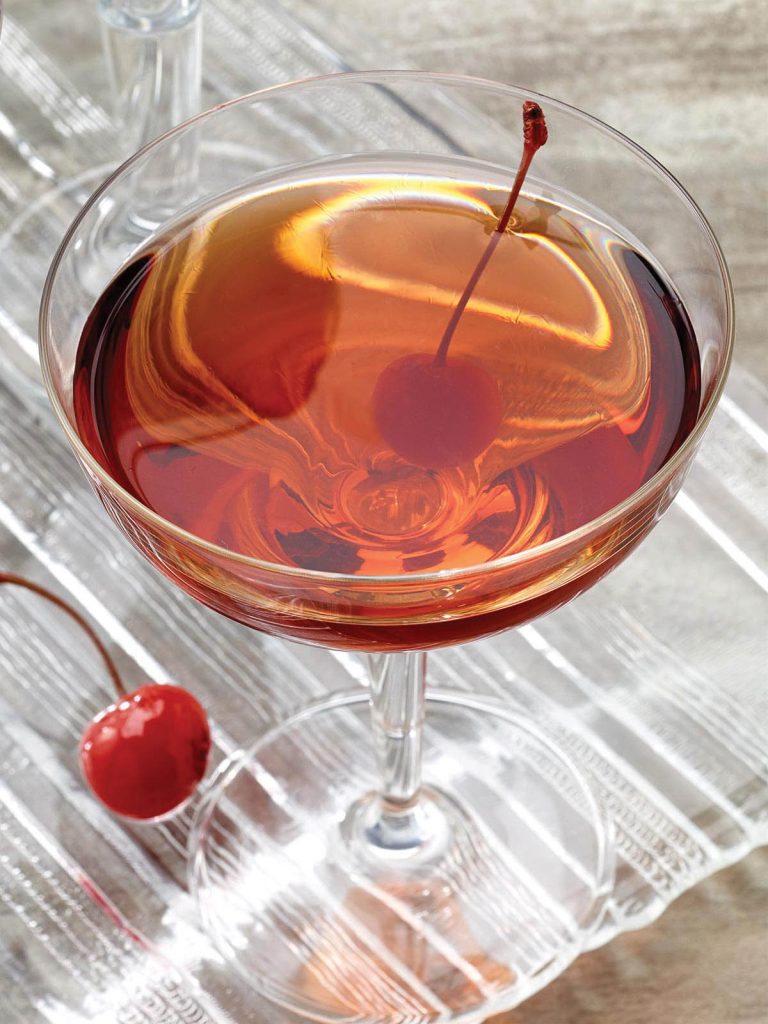 ROBERT'S PERFECT MANHATTAN
Per drink
INGREDIENTS
4 oz. (½ cup) good quality rye whiskey
1 oz. (2 tablespoons) dry vermouth
Several shakes of bitters
Garnish: maraschino cherries
METHOD
Fill a martini or coupe glass with ice water to quickly chill; let stand 1 to 2 minutes. Drain and dry. Fill a cocktail shaker with ice cubes (large cubes won't melt as quickly as small cubes in the spirits and/or liqueur). Add rye, vermouths and bitters. Shake well. Pour through a cocktail strainer into a chilled martini glass. Garnish with cherries, if desired, and serve.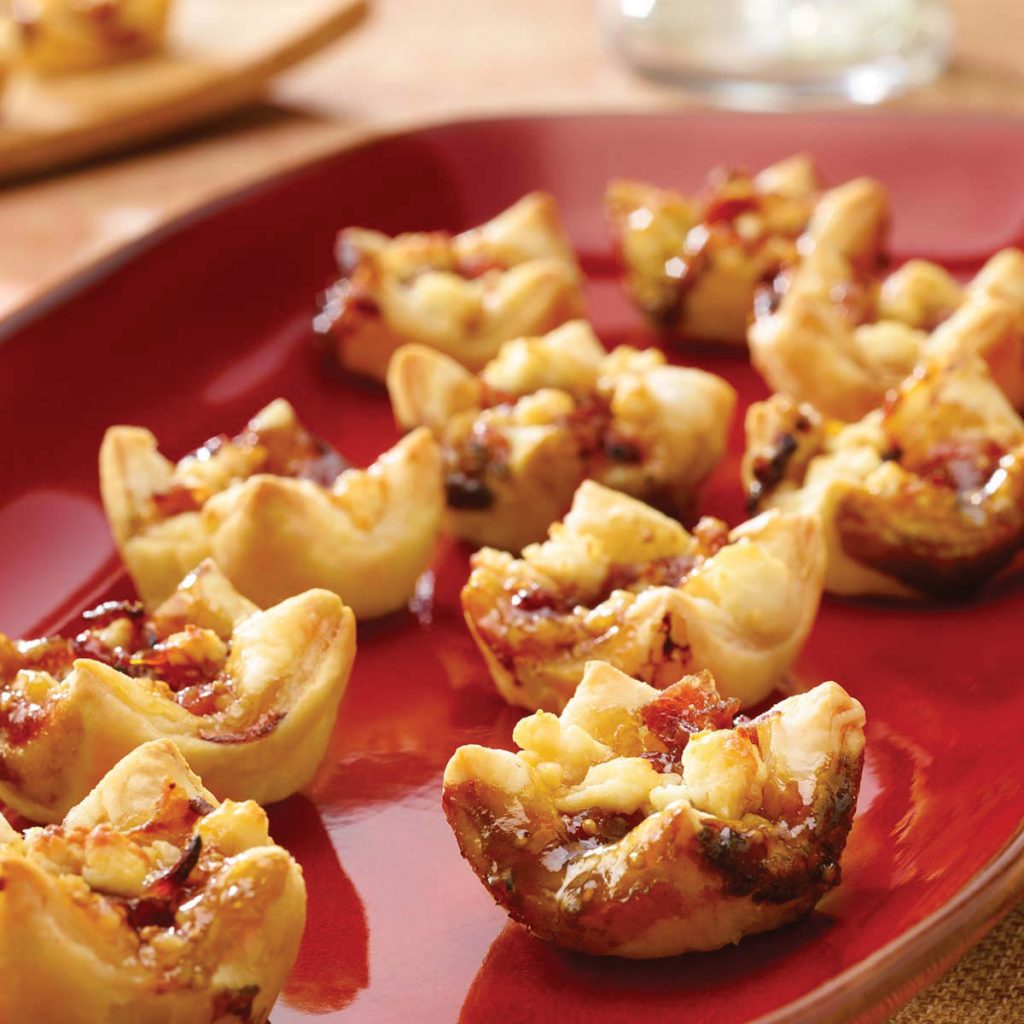 PROSCIUTTO, FIG and GOAT CHEESE TARTS
Makes 6 dozen
INGREDIENTS
1 17.3 oz. package (2 sheets) frozen puff pastry, thawed in refrigerator (see note below)
1 8 to 8.5-oz. jar fig spread*
1 cup (6 oz.) chopped prosciutto
1 cup (4 oz.) crumbled goat cheese
*Available in the cheese section at Whole Foods and at specialty food stores
METHOD
Preheat the oven to 400 degrees.
Remove 1 sheet of puff pastry from refrigerator. On a lightly floured surface, roll puff pastry into a 12-inch square. Cut into 2-inch squares. Press pastry into small mini-muffin pans and prick with a fork. Spoon a scant ½ teaspoon of fig spread into center of each square. Top with chopped prosciutto and goat cheese.
Remove remaining puff pastry sheet from refrigerator; repeat procedure with second pastry sheet. Freeze in muffin pans.
Bake frozen tarts (in mini-muffin pans) 10 to 15 minutes or until hot and pastry is golden. Serve immediately.
Make ahead: Tarts can be kept frozen for up to 3 months (any longer and they won't bake properly). Remove frozen tarts from the muffin pans and place in heavy-duty freezer bags. To bake, place tarts back into mini-muffin pans.
Note on using puff pastry: It is important when working with puff pastry to keep it cold. If it gets warm, it will be difficult to roll and cut, and won't puff as much when baked.