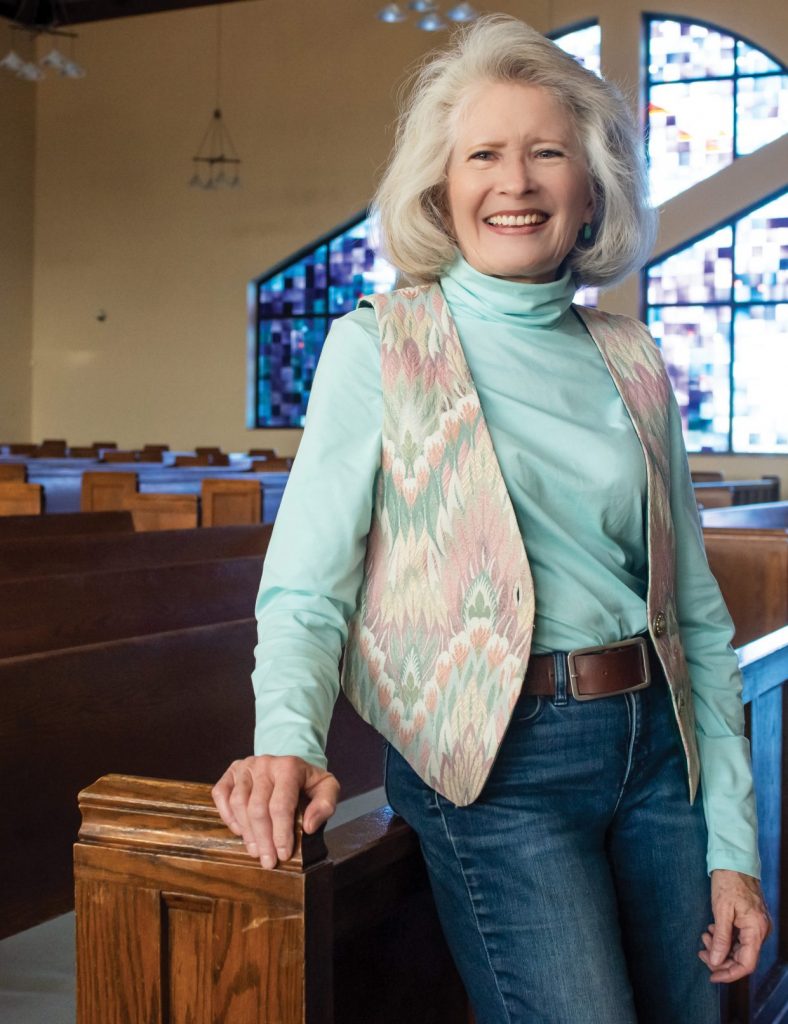 With a song on her lips and a keyboard at her fingertips, Debi Simons spends hours plumbing lyrics to fathom the meaning behind the words of composers whose works she'll soon be performing. A Facebook message from legendary choral composer John Rutter is one of her most relished pieces of inquiry.
For her first-tenor position in the Cherry Hills Village-based Cherry Creek Chorale—which celebrates its 40th season this year—time spent on the exacting discipline is completely voluntary. But after seven years of watching verses come to life before her very (well-researched) eyes, Simons can't imagine a concert without the background information.
"It always helps the chorale to understand the words," Artistic Director and Conductor Brian Patrick Leatherman says. "Otherwise, there's no emotion. Take the liturgical prayer, the Kyrie. It's pretty, but you need to understand the context of 'Lord have mercy.' Is it confident like Mozart's composition, which is cheery? He knows the Lord will have mercy. But a Kyrie in a minor key means something very different: Lord, I hope you will have mercy."
Petite and carefully coiffed, Simons formerly taught English at the now-defunct Silver State Baptist High School. She was accepted into the Cherry Creek Chorale in 2012, after she and her husband attended a concert and Simons, enamored with the music, decided to audition. "And toward the end of 2013, we sang A Dream of a Blessed Spirit by William Butler Yeats," she remembers. "I was very puzzled by the line 'With the feet laid side by side.'"
So, she looked up the poem online. And found Yeats wrote it in memory of Irish revolutionary and feminist Maud Gonne. The line referred to Gonne in her coffin, with her feet placed together. "And when I knew that, I could sing with more meaning," she says.
That planted the insuppressible seed for Behind The Music, Simons' essays on the chorale's songs, posted on the chorale's website and on Simons' Behind-The-Music.com. "My 'Aha!' moment came when we did Carmina Burana the next season," she says. "The lyrics are in Latin, Old German and Old French. I wondered how many choral groups actually understood the meaning of those words."
Formally, this makes Simons something of a dramaturge—a word whose likely Greek origin, dramatourgos, means someone who researches the historical, political, cultural and overall contextual aspects of a production.
Two of her latest posts are about slave trader-turned-minister John Newton, author of Amazing Grace, from the chorale's March program (mark your calendar for the group's ninth Celtic Festival, March 6 and 7 at Bethany Lutheran Church). She delves into the nuances of Newton's conversion to Christianity, including the flogging he took for deserting the British navy.
A writer at heart—Simons has self-published books and pens her thoughts about food on a second blog—she hopes to market her published articles to other ensembles throughout the U.S.: "I want to continue this work forever."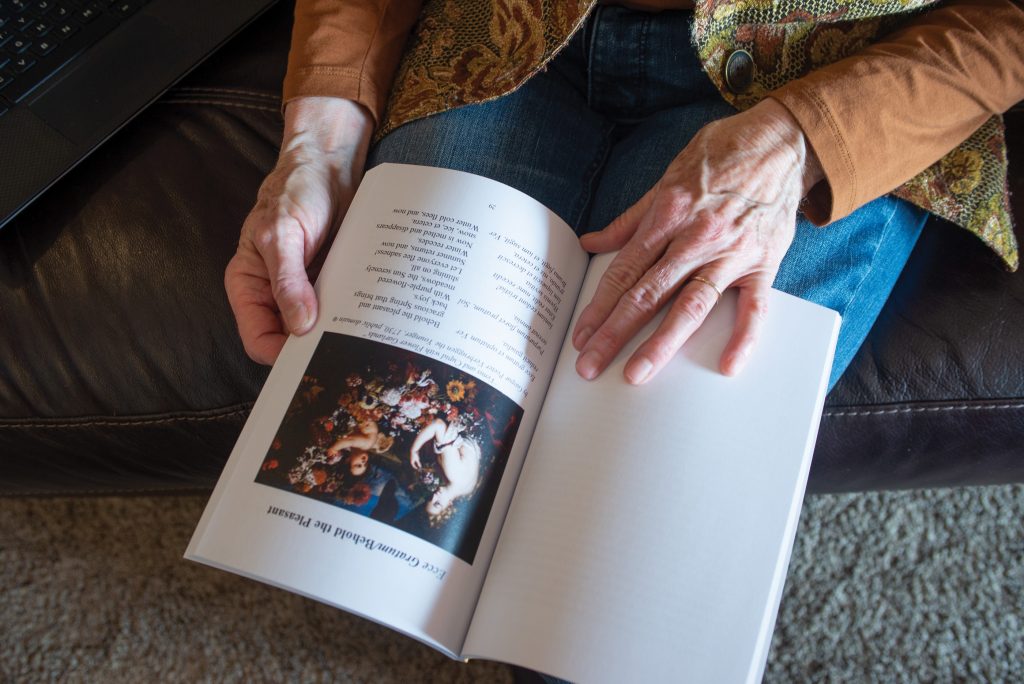 MENTAL NOTES
Carl Orff's Carmina Burana, a masterful 1930s arrangement of 24 songs from a 13th century collection of songs and poems, became one of today's most-performed works and one of Simons' biggest challenges— and one of her self-published books. Here, an excerpt from her tome, Carmina Burana: A resource for singers and listeners:
Fortuna Imperatrix Mundi
O Fortuna, velut luna statu
variabilis
semper crescis, aut
decrescis; vita detestabilis
nunc obdurat, et tunc
curat ludo mentis aciem, …
Fortune, Empress of the World
O Fate, you are changeable
like the moon.
Always waxing and waning.
Life is hateful,
Now hard, then caring, as your
mind plays pointed, sharp games …
What TV show's title is referenced in "O Fortuna"?
"And the answer is Wheel of Fortune. Whether the producers of that show realized it or not, they named it after a very popular idea from ancient times.
Our first Carmina selection is addressed to a mythical person named 'Fortuna.' Today, we'd use the word 'fate.' If you know your Latin grammar, you will notice that Fortuna is the feminine form of the word. Ever heard of 'Lady Luck?' That's who this is, giving out both the good and the bad. The author of our selection seems to think that this lady has treated him pretty badly. Boy! Kind of depressing, isn't it? … "