By Hailee Lucchesi
Top off your look with these hip—and luxe—hats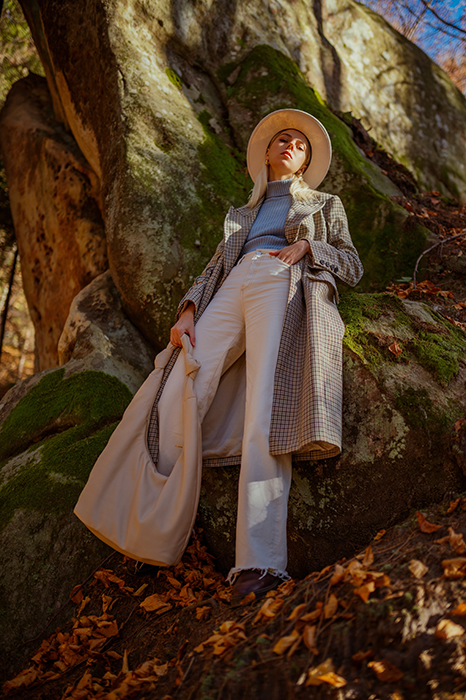 Every outfit needs a hero piece, and this month it's all about hats. Whether you are a hat connoisseur or a spontaneous wearer, top off your look with today's hottest styles.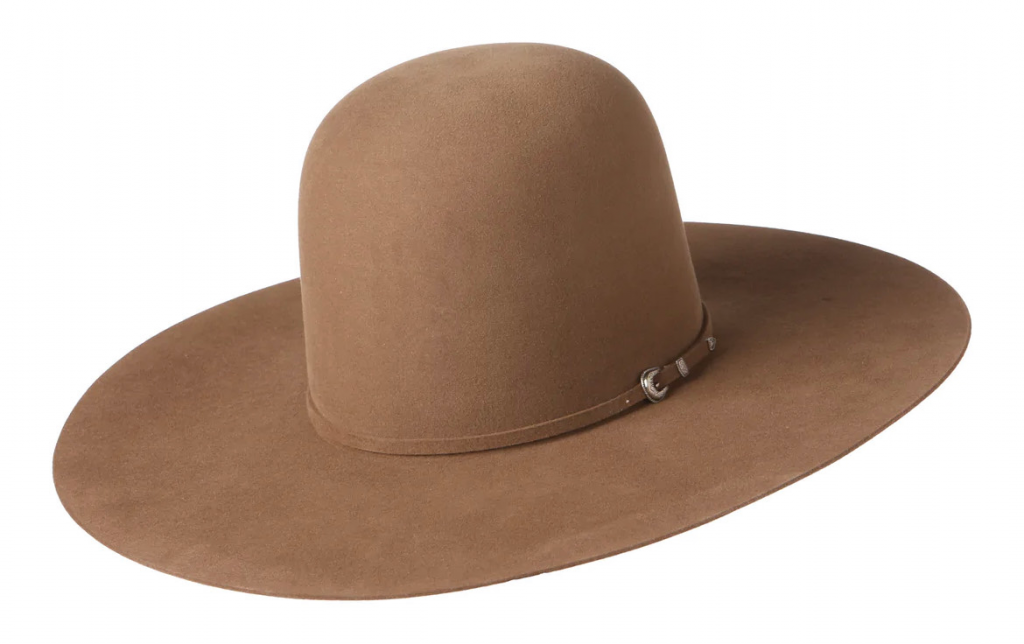 Rabbit Beaver Blend Open Crown Felt Hat | $250 at PARKER THOMAS | Denver | 303.917.1315 hatsbyparkerthomas.com
Parker Thomas comes from a long line of hat shapers. Growing up watching his dad and grandpa steam and shape cowboy hats, he always felt drawn to the craft. He studied his family's steam method, which dates to the Old West, and he continues the traditional technique while perfecting his own unique fold, curve and bend for his collection. The Tan Rabbit Beaver Blend Felt Hat is a testament to his trade. The fur felt open crown shape gives the hat an old-world impression while feeling modern in the three-piece buckle hatband and sheepskin sweatband.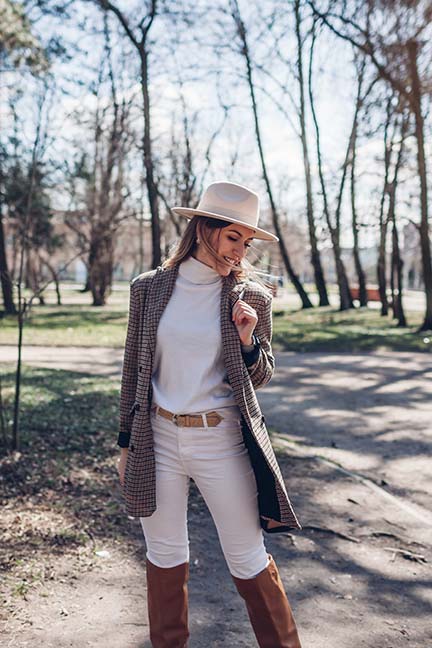 Surrounded by the lush countryside nature of Florence, Italy, Reinhard Plank believes that creativity cannot be rushed. He sees hats as the embodiment of dichotomy, where they can protect your privacy and attract attention. The Lapin Hat in Grey Waxed at Garbarini is the perfect example of this notion. Lapin is known for being one of the finest materials for making hats, and the wax finish is not only highly durable and waterproof but very mod. The fabric and finish combination give this hat a natural distress, providing an aged effect for an effortless style. Dress it down with jeans and a white cashmere sweater or up with a faux fur vest for a night out.
Head to any of A Line Boutique's four locations to get your hands on their classic Florence Wool Fedora by Rag & Bone. The soft wool material combined with a black contrasting band along the wide brim make this piece an obvious choice. The branded logo rivet and the vibrant oxblood color is unexpected yet incredibly inviting. It can be styled throughout every season with a sense of confidence and ease. If oxblood isn't your style, it also comes in camel for a timeless look.
Take note of women's ready-to-wear and accessories brand D'Estree with its Le Cindy Capeline Fedora Hat at Neiman Marcus to top off your look for a colorful and sophisticated feel. The legendary French Capeline, which became fashionable in the 1960s and holds strong today, inspires this new design. The deep navy rabbit felt crafted with a warm ivory and taupe gross-grain ribbon makes it a perfect addition to any wardrobe. Style with black slacks, a white tee and a blazer for a laidback look, or pair with a silk blouse and suede pants for a posher approach.
Local artist Yadira Gutierrez is someone you will want to keep your eyes out for. In her brand, Bohemia Blooms, with its vast array of colors and fabrics to custom details such as feathers, branding, ribbon and more, there is sure to be something for everyone. Snag her Light Brown Tear Drop hat with natural spotted feathers, round leather cord for stitching and burned Bohemian Blooms logo. Choose the perfect bespoke hat from Bohemia Blooms to top off your look.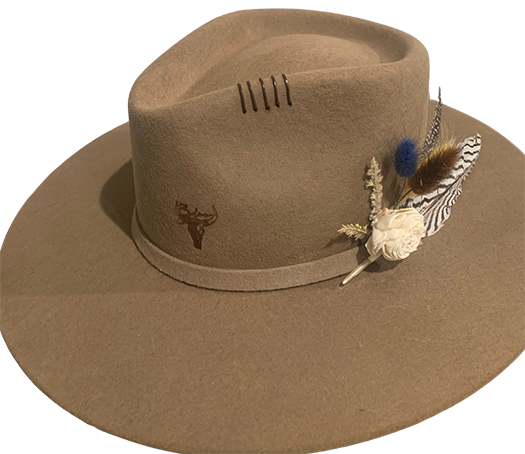 Tear Drop Hat | $130 at BOHEMIA BLOOMS | Denver | bohemiablooms.com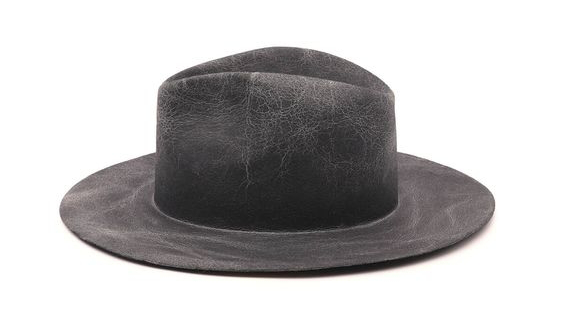 Reinhard Plank Norma Lapin Hat | $355 at GARBARINI | Cherry Creek | 303.333.8686 garbarinishop.com



Rag & Bone Florence Fedora | $295 at A LINE BOUTIQUE | Belleview Station DTC | 303.773.8200
aline-online.com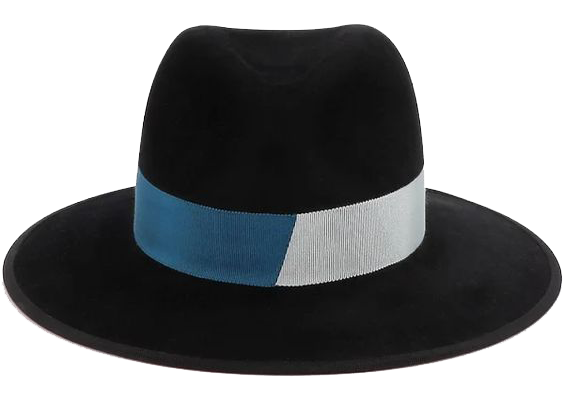 D'Estree Le Cindy Capeline Navy Fedora Hat | $530 at NEIMAN MARCUS | Cherry Creek 303.329.3600 neimanmarcus.com