It is human instinct to repeat activities that create positive experiences; hence our knack for continually searching for the ideal daily schedule. But when it comes to routine walks on area trails—an activity that is currently an even bigger component of good health—there is only one inclination to follow: Don't play favorites. With well over 200 miles of local paths to explore, no daily jaunt should look the same. Here to help narrow down the options are trail locator apps and websites, which feature real user comments on things like trail conditions and potential closures through photos and reviews. Let this assemblage from AllTrails, considered one of the most comprehensive collections of routes worldwide, put you, well, on track. Pups on leashes are also welcome.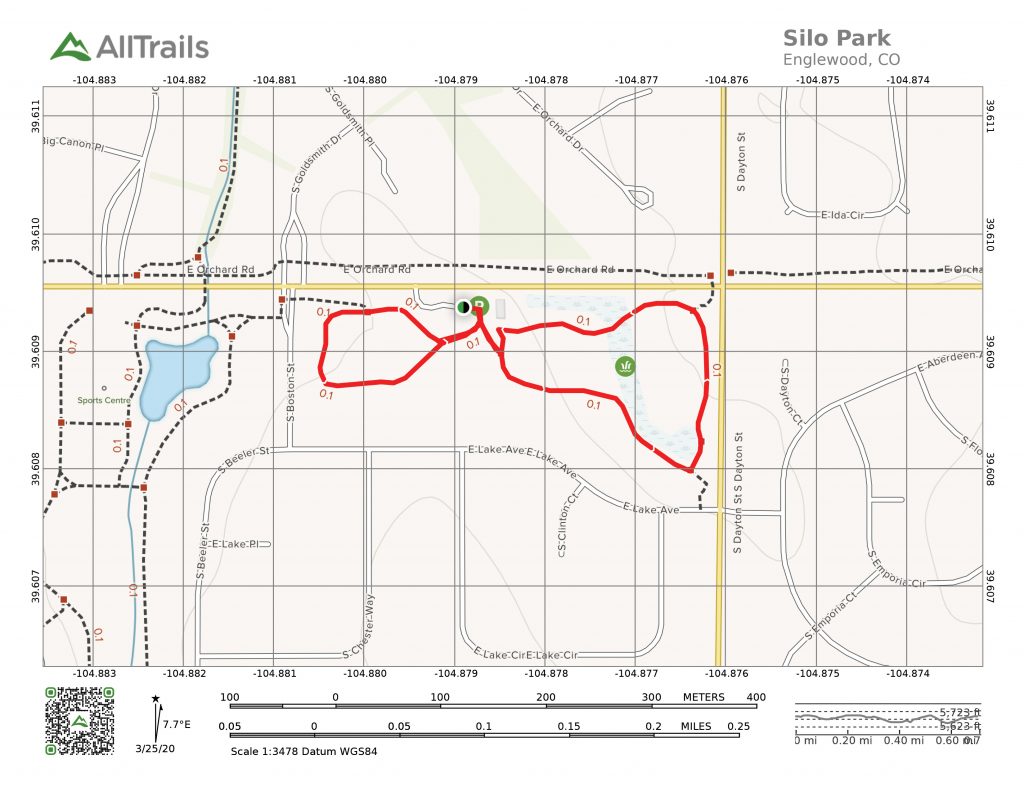 SILO PARK LOOP
WHERE: Silo Park, Greenwood Village
DISTANCE: Less than a mile
THE GIST: Silo Park's loop is a 0.7-mile lightly trafficked trail for all skill levels. It is a favorite of walkers and trail runners and, since the path is paved, is stroller- and wheelchair-friendly.
ALLTRAILS USERS RECOMMEND: The optional nature walk—there are signs posted along the track with information on the park's ecosystem and wildlife.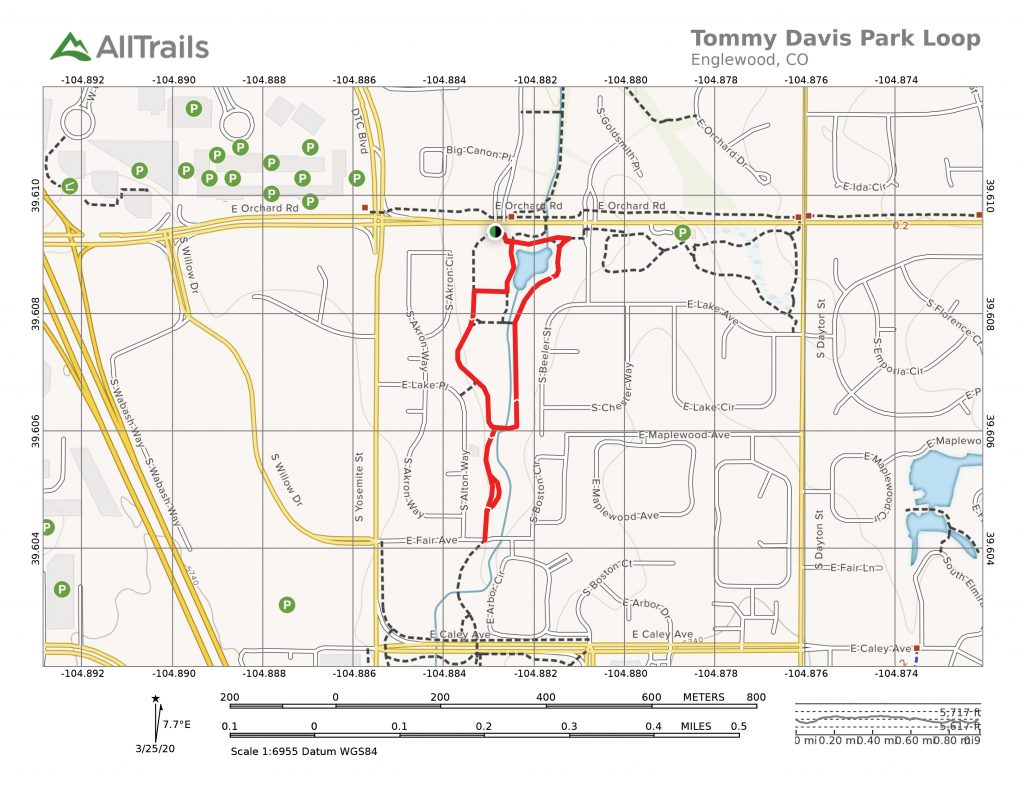 TOMMY DAVIS PARK LOOP
WHERE: Tommy Davis Park, Greenwood Village
DISTANCE: 1 mile
THE GIST: This walk circles a pond. The view and the loop's supposed reputation for bird-watching make it a popular spot, but AllTrails reviewers have had luck enjoying a "quiet" experience—so experiment with off-hours. Should you want to keep your exploratory stroll going, follow the trail to the Silo Park loop and/ or Orchard Hills Park; Tommy Davis Park sits west of the former and south of the latter. Also stroller- and wheelchair-friendly.
ALLTRAILS USERS RECOMMEND: Besides the pond, the exercise equipment placed throughout the park. Once social-distancing regulations have been lifted, you can make your own fitness routine on an air walker, elliptical cross-trainer, leg-press machine and more.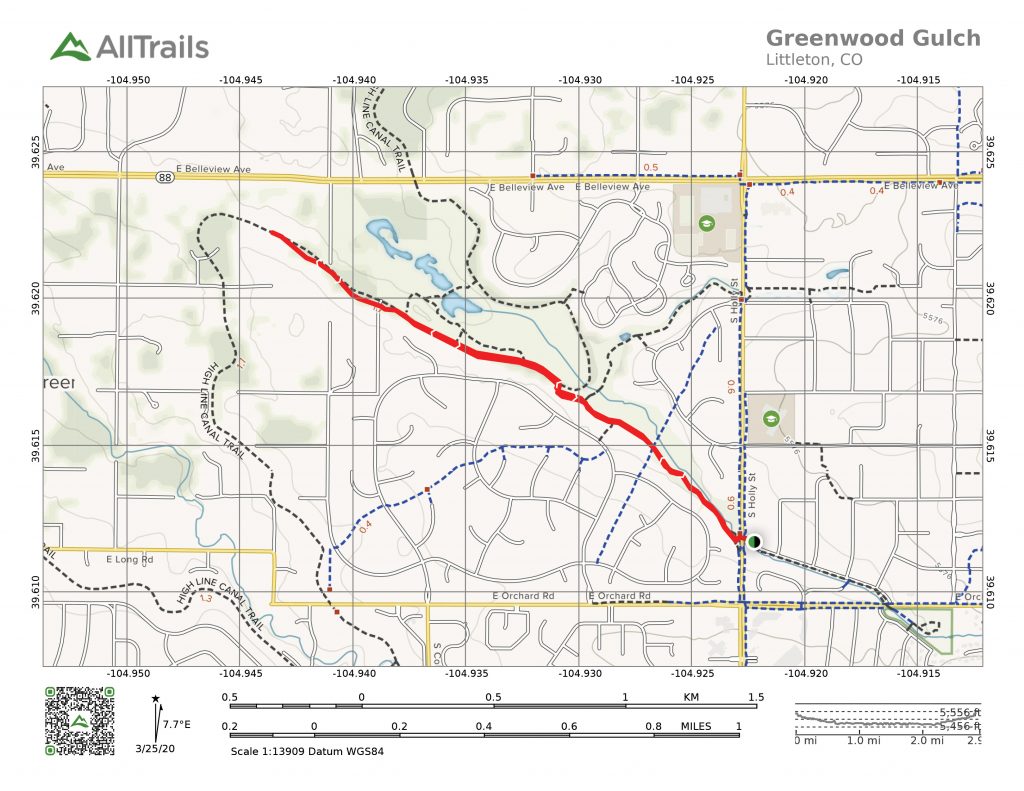 GREENWOOD GULCH TRAIL
WHERE: East Orchard Drive and South Holly Street
DISTANCE: 2.9 miles
THE GIST: This out-and-back walk-friendly segment of the High Line Canal Trail, for those who haven't already experienced what one runner dubbed a "nature sanctuary," has also become a hot spot for runners and road-and mountain-bikers. It connects to at least seven other trails, meaning there's plenty of opportunities to extend an outing.
ALLTRAILS USERS RECOMMEND: The trail's wildflowers, which should just be starting their season.
HIGH LINE CANAL TRAIL AND CENTENNIAL LINK TRAIL LOOP
WHERE: deKoevend Park, Centennial
DISTANCE: 5.8 miles
THE GIST: Follow the easy footpath to the left (looking toward Goodson Recreation Center) and you'll be on the High Line Canal Trail until the loop's last stretch. Go right and you'll start on the Centennial Link Trail, parts of which used to be considered the Little Dry Creek Trail. The loop is known for spectacular sunset, mountain and suburban farmland views, and for a few educational elements: Read about Centennial's Sumac Hill Farm's conservation easement, for example.
ALLTRAILS USERS RECOMMEND: Along with the picturesque views, art installations on trees. Keep an eye out for ceramic birds and playful faces.
GET MOVING
AllTrails
Available on Apple's App Store and Google Play