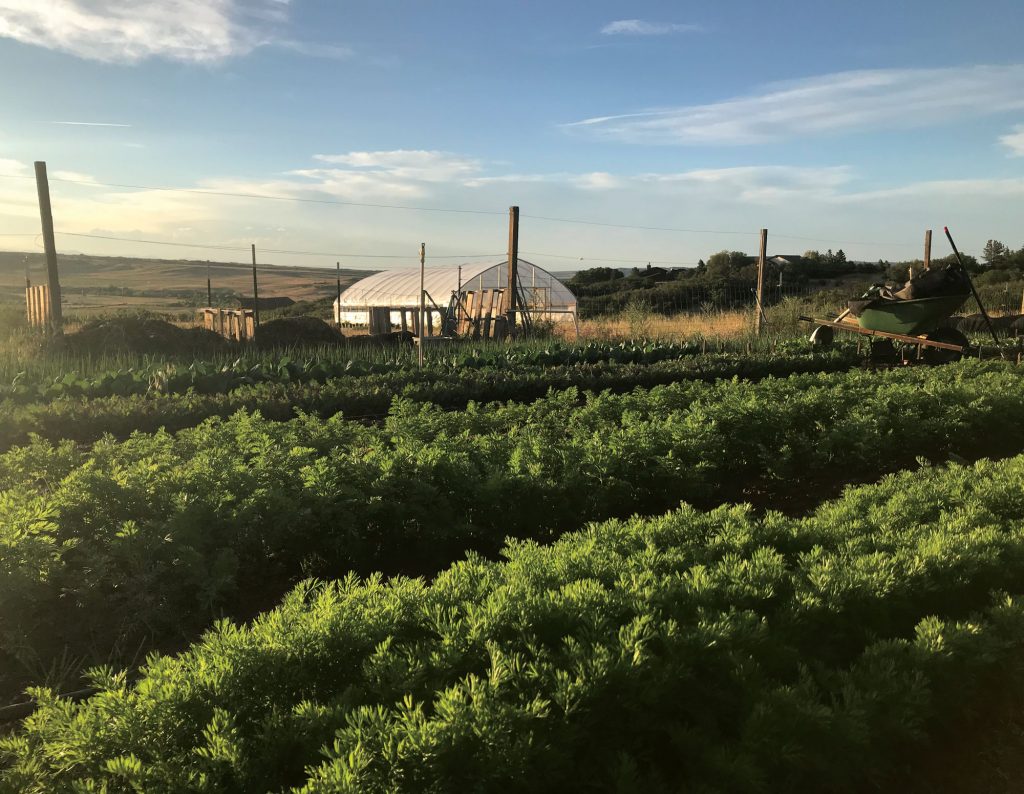 Raw talent and raw veggies are abundant at Sandy's Way Microfarm in Sedalia. That's because, head farmer Cale Sprister claims, he can make almost anything grow: "I joke that I have ten green fingers and ten green toes."
His evidence: A 1/6-acre family-run farm that yields between 15 and 20 standard types of veggies and herbs, plus a handful of experimental crops, from its well-cared-for roots.
With no prior experience, Sprister decided to give farming a go in 2004. When he started growing more food than his family could consume, he launched Sandy's Way (named in honor of his food-loving father-in-law) as a buyer's club and microfarm in 2016.
The buyer's club—similar to a Community Supported Agriculture (CSA) program—is a way to pass along overabundant produce, but also gives Sprister a chance to experiment with unique products (like Chinese cabbage, lighter in taste and texture than its traditional counterpart and ideal for making kimchi, and pink eggplant, smaller and less bitter than purple eggplant).
Here's how it works: Every week Sprister, or a designated subscriber from the community, delivers a bag full of five to seven products to homes in Greenwood Village, Highlands Ranch, Castle Rock, Roxborough and other communities that express high-enough interest. What's in that delivery depends on what's growing, with the option to add on eggs. The bundle typically provides enough food for seven days.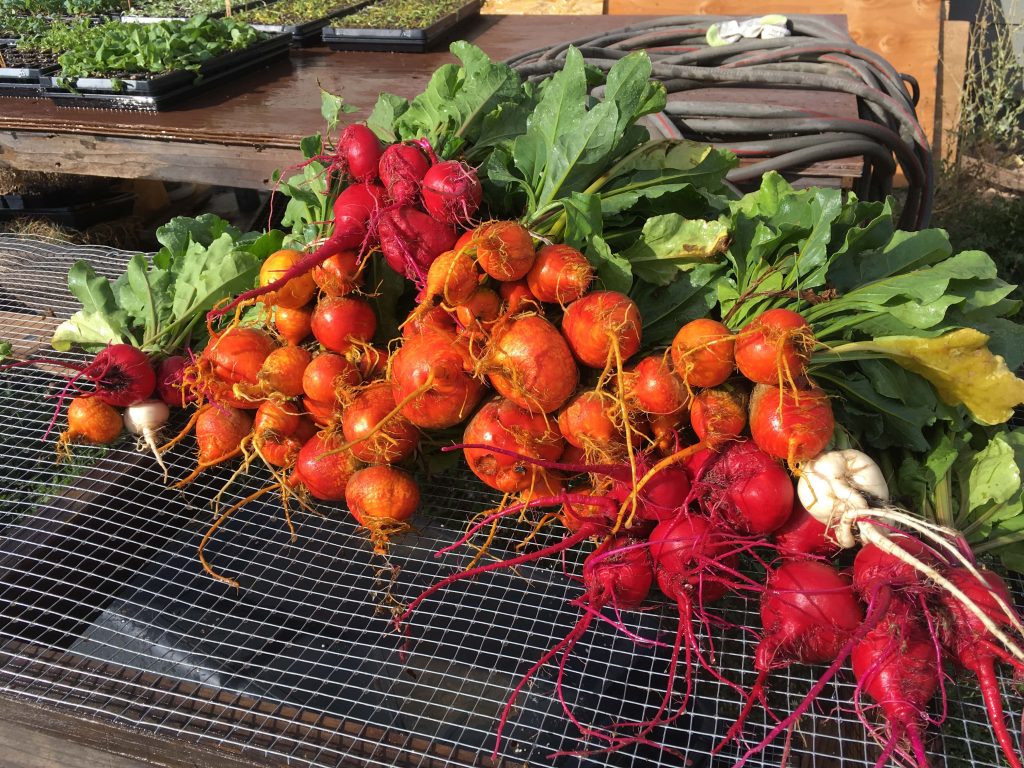 Sprister has worked hard to reduce pain points of traditional CSAs—mainly, food waste—which is why each delivery comes with an A to Z guide about storing produce, plus recipes. His ultimate challenger is, of course, Mother Nature.
When you invest in a CSA, you invest in the farm—the good and the bad. That might mean, ahem, snow in May and a delayed growing season, perfectly edible cabbage with some bite marks in it or fewer eggs because a coyote found the chickens.
If you're not ready to commit to that unpredictability, simply head to the farm whenever you're out of fresh produce or look for Sandy's Way at the Castle Rock Farmer's Market (which runs every Saturday throughSept. 28). Ahead, some of Sprister's fresh-produce-shopping tips, plus how to find other high-caliber microfarms.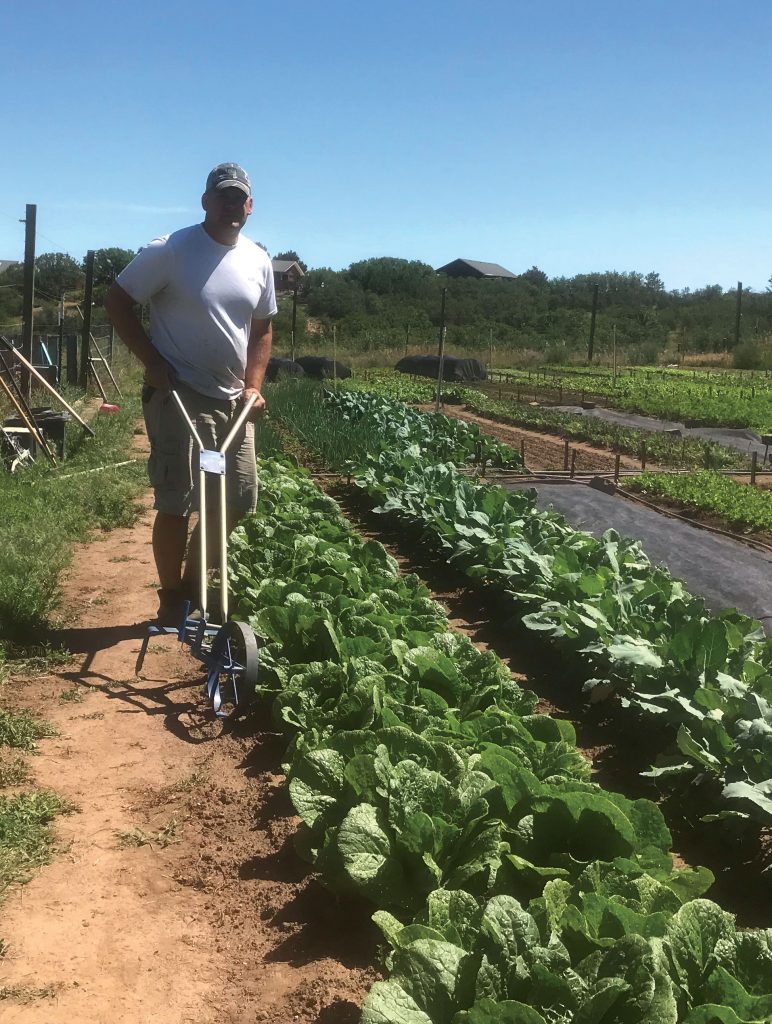 WHEN IS THE BEST TIME TO GO TO A FARMER'S MARKET?
"It's hard to keep your vegetables really fresh at a farmer's market," says Sprister. For the best options, get there as early as possible.
WHAT ARE THE DOS AND DON'TS WHEN SELECTING PRODUCE?
Do smell the herbs: If herbs are fresh, they will have a strong, intoxicating aroma.
Do talk to the farmer: Vegetables can wilt fast, so it's best to ask when it was harvested to determine true freshness.
Don't discriminate: "Although I try to put out the most beautiful produce I can, I would end up tossing 70 to 80 percent of my veg if I were held to the supermarket standard," says Sprister. Though they might be a little crooked, wrinkly or cracked, locally grown produce is more likely to have a higher nutrient content and taste better.
Don't ask for a discount on an ugly vegetable.
WHAT RESOURCES ARE AVAILABLE TO FIND OTHER LOCAL FARMS?
LocalHarvest will connect you with microfarms, farmer's markets, CSAs and restaurants in your area that serve local food.
NOW, WHAT DO I DO WITH ALL THESE VEGGIES?
The Spristers like to make ratatouille: chop up eggplant, mushrooms, onions, summer squash and zucchini. Add olive oil, balsamic vinegar, salt, pepper and garlic and grill. Serve on top of greens or pasta.
THIS WAY TO QUALITY VEGGIES
Sandy's Way Microfarm
Sedalia
720.722.3633