By Heather Shoning
Photography by Defty Them All

Head to BLACK HAWK for pampering, top-notch dining and loads of girlfriend-getaway fun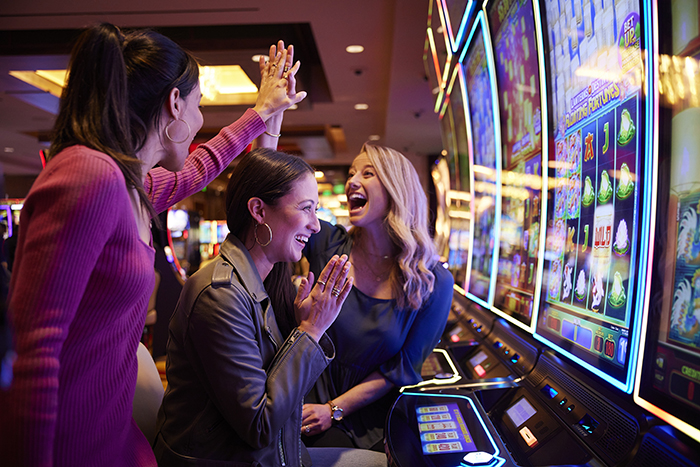 Nestled in the scenic Colorado mountains, Monarch Casino Resort Spa Blackhawk offers breathtaking views and a serene environment. The area's natural beauty provides a tranquil backdrop for a weekend away, creating a relaxing and rejuvenating atmosphere—perfect for a girls' spa getaway. A weekend away with your girlfriends provides the opportunity to strengthen your friendships and create lasting memories. Spa days, lounging by the pool or exploring the local area can help you connect on a deeper level. And it's a great way to relax and prepare for the upcoming holiday season or wind down when the holidays are over.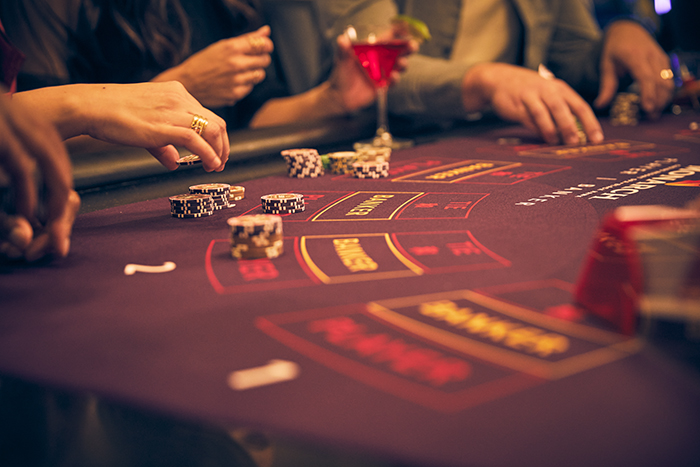 Monarch is known for its luxurious spa facilities. "We have unique amenities that are reenvisioning the way a spa experience should be," says Erica Ferris, director of casino marketing. She references the laconium lounge—an alternative for spa-goers who find a traditional sauna too hot—with its contoured and heated seating and heated floor as one of the most relaxing spa amenities. There is a mountain stone bath, which is a traditional sauna with hot stones, but for a nod to Colorado's history, it has a mining look, which is unique.
As part of your spa experience, in addition to the lounge and sauna, you can enjoy the experiential shower, a unique choreographed shower experience to discover your inner well-being. Specialty programs stimulate the senses, including ice fog, thunder shower, tropical rain, gentle falling snowflakes and waterfalls. The experience is infused with fragrance from concentrated essential oils and is designed to stimulate circulation, strengthen the immune system and firm the skin.
Enjoy the light therapy lounge with its waterfall of beautiful cascading salt crystals. "After every treatment you have, you are taken to our respiration and light therapy lounge," Ferris says. "It has an entire salt wall for the brine inhalation, and there are light spectrum therapies and soothing music." The ambiance and inhalation of salt aerosols positively affect the respiratory tract and increase psychological and physiological well-being. Experience what spa-goers have appreciated for decades.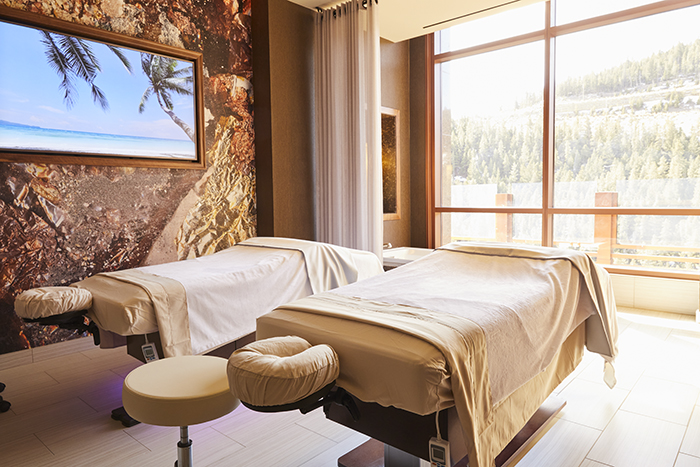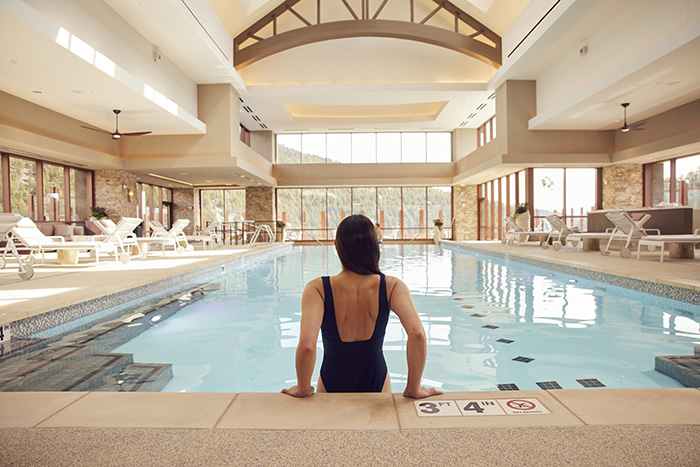 As if this wasn't enough … these are just some of the amenities you can enjoy when you have one of the many available spa treatments. Choose from body treatments, massages, facials and more. "We have signature massages and facials, and those are our most popular because they're very customizable," Ferris says. "You can add stones and aromatherapy, some dry brushing. It's really a mix and match, make your own experience." Other popular treatments include full-body massage that uses CBD balm to help alleviate muscle soreness and inflammation. The pro-collagen firming facial lifts and tones the skin with a massage session and concentrated products that echo laser, LED and micro-needling techniques. It offers an immediate tensing effect and visibly improves the skin's firmness to reduce fine lines and wrinkles. The spa menu is extensive and includes nail services as well, so you and your besties can enjoy an entire weekend of pampering.
Once you're pampered, relaxed and ready to hit the town—or resort, as it were—there are plenty of dining and drinking options including some of the finest dining in Colorado. For a girlfriends' evening out, choose the newest restaurant to open at the resort: Bistro Mariposa. The fresh, Southwestern menu is perfect for sharing dishes such as the house-made guacamole, tacos with all the traditional meats or a decadent vegetarian option including squash and wild mushrooms. Be sure to try the saffron rice and top it all off with fresh churros. Imbibe on margaritas or get a flight of fine, aged tequilas to sample. "The bistro has so many different varieties of margaritas. They have an entire tequila wall, so you can try tequilas of varying types and qualities," Ferris says. "And it's just a great experience." The atmosphere is lively, perfect for your "night on the town."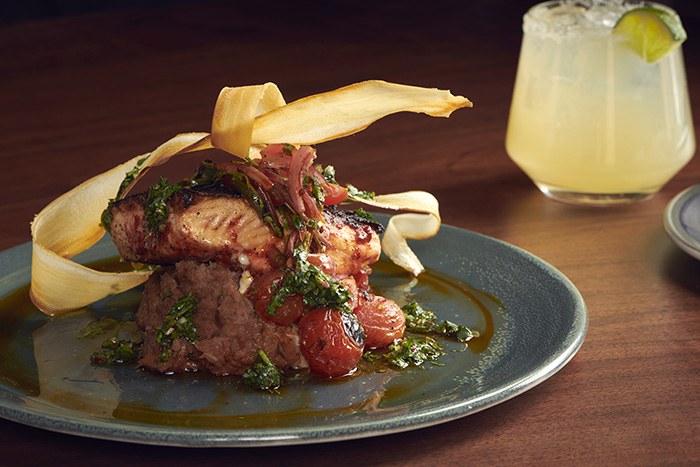 And, of course, while you're at the resort, you should take advantage of the gaming and entertainment. Whether trying your luck at the slot machines, playing poker, or watching a live show, there's something for everyone to enjoy. "We have almost 1,100 slot machines, 43 table games, a keno lounge, a sportsbook lounge, a poker room, and high-limit slots and table games," Ferris says. "We see more and more women in our sportsbook, wagering on a sport and watching hockey or football."
As a guest of the stunning 516-room hotel, you can access the 23rd floor, where you might choose to end your evening or start your day. "On the 23rd floor is our rooftop pool, hot tubs and an outdoor fire pit," Ferris says. "This is an incredible way to end your evening. You've had dinner and drinks, and now you can just sit up here in this cool, crisp mountain air and look at nature and the beauty surrounding the resort." A perfect way to wrap the day, indeed.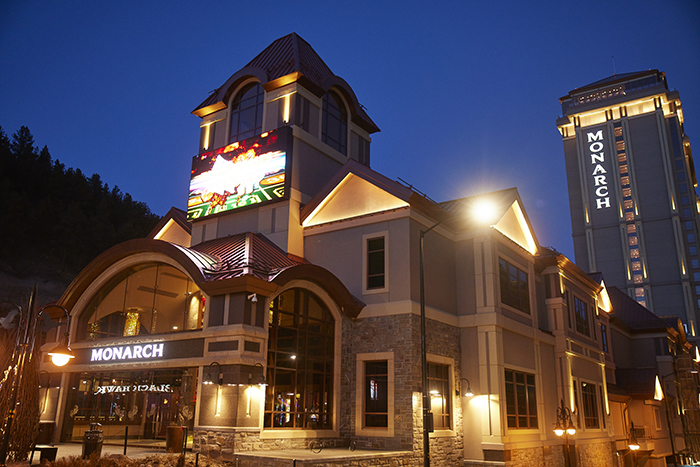 Monarch Casino Resort Spa Blackhawk
488 Main St., Black Hawk
303.582.1000
monarchblackhawk.com