There's a common factor in the skeletal health of some of Colorado's
most-recognized professional athletes. His name is Dr. Joshua Metzl.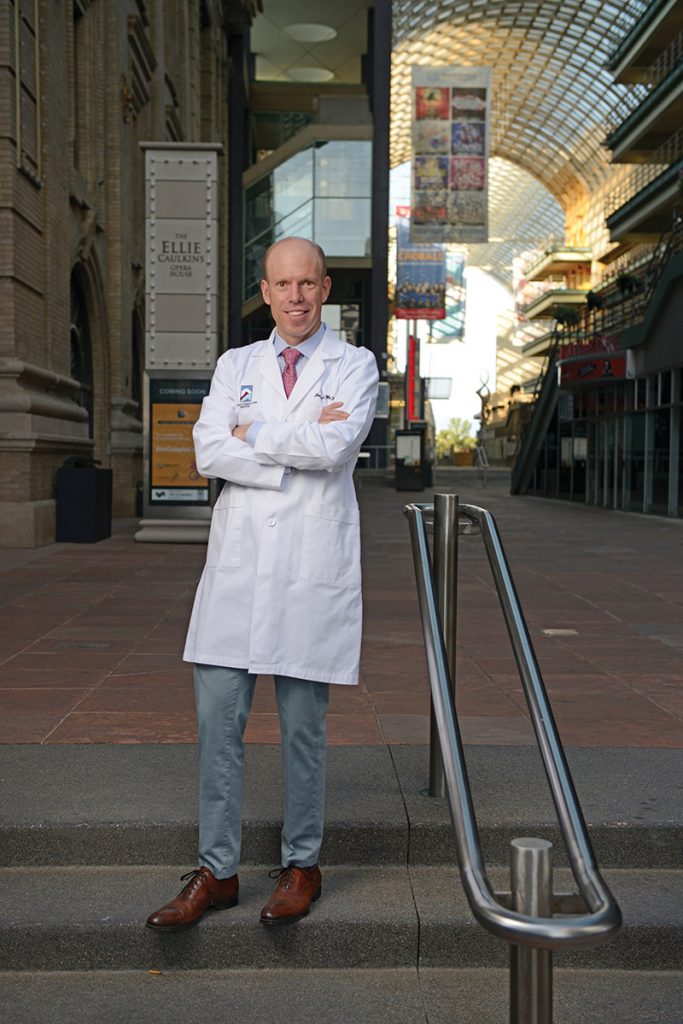 To say that Dr. Joshua Metzl of Englewood's UCHealth Steadman Hawkins Clinic is living his dream within his orthopedic specialty is something of an understatement. A transplant from Missouri via Manhattan and North Carolina who has always wanted to work with sports teams, Metzl is the head orthopedic physician for the Colorado Ballet and an assistant team physician for the Denver Broncos, Colorado Rockies and, mostly recently added to the roster, the Colorado Rapids. As a surgeon, he specializes in lower leg injuries—namely, diagnosing and treating foot and ankle disorders—for these athletes and anyone else in need of his expertise: His work is held in such high esteem that the Broncos entrusted him with performing surgery on "The Franchise"—repairing All-Pro linebacker Von Miller's dislodged ankle tendon.
Has his athletics fandom dwindled since he's become a behind-the-scenes participant? Not at all. We caught up with Metzl on his own origin story, whether or not he's always "backstage" when there's a performance or game and more.
When, and how, did your interest for athletics start?
"I grew up in a family of four boys in Kansas City, Mo. and played soccer, basketball and tennis. As an adult, I've run 16 marathons and participated in five Ironman triathlons and two Leadville Trail 100 mountain bike races."
Have you had any firsthand experience with orthopedic injuries?
"I am lucky to have stayed pretty healthy. I lost a few teeth in a bike accident three summers ago, but those were fixed immediately. I have had chronic overuse-type injuries, including plantar fasciitis and anterior knee pain, which have been responsive to conservative treatment and strengthening."
What inspired the connection with Colorado Ballet? And are you ever backstage with the group at shows to handle injuries on the fly?
"My parents were always supportive of the ballet in Kansas City, so I grew up going to many performances. My wife was also a high-level dancer growing up. We found ballet was something we enjoyed supporting together.
"I am often backstage at ballet performances to support the group. In contrast, there are a multitude of physicians at Broncos, Rockies and Rapids games. Oftentimes I'll see an injury from those meets later that day or on the following Monday. Colorado Ballet's dancers in particular are so tough and so self-motivated. They complain so little. It's rare that any of them ever stop dancing."
When you're not at a performance or a game, do you spectate?
"My whole family loves sports. My daughters play soccer and are involved in ballet, so yes, we enjoy watching it all even when I'm not working."
How has your role with sports teams and the ballet company changed since COVID?
"Each organization has taken a different approach. I've been really impressed with the level of detail and thought that the cultural and sports organizations have used with the coronavirus pandemic: It makes me proud to play a small part.
"The ballet has gone mostly virtual, so I'm treating patients over the phone and through virtual consultations. But when necessary, we bring them to the office to see us, instead of me being there: We're open and screening patients, having them wear masks, etc. The sports teams have limited their medical staffs, but I was part of the team of doctors screening the Broncos and doing orthopedic exams, which went really well as the NFL has been really sophisticated to limit the spread of the virus. The Rockies and Rapids players come see me if needed."
If you had to choose one of these sports to participate in at these professional levels, which would it be?
"I think they all are fantastic, and each organization gives back to the community. I can see myself doing any of them."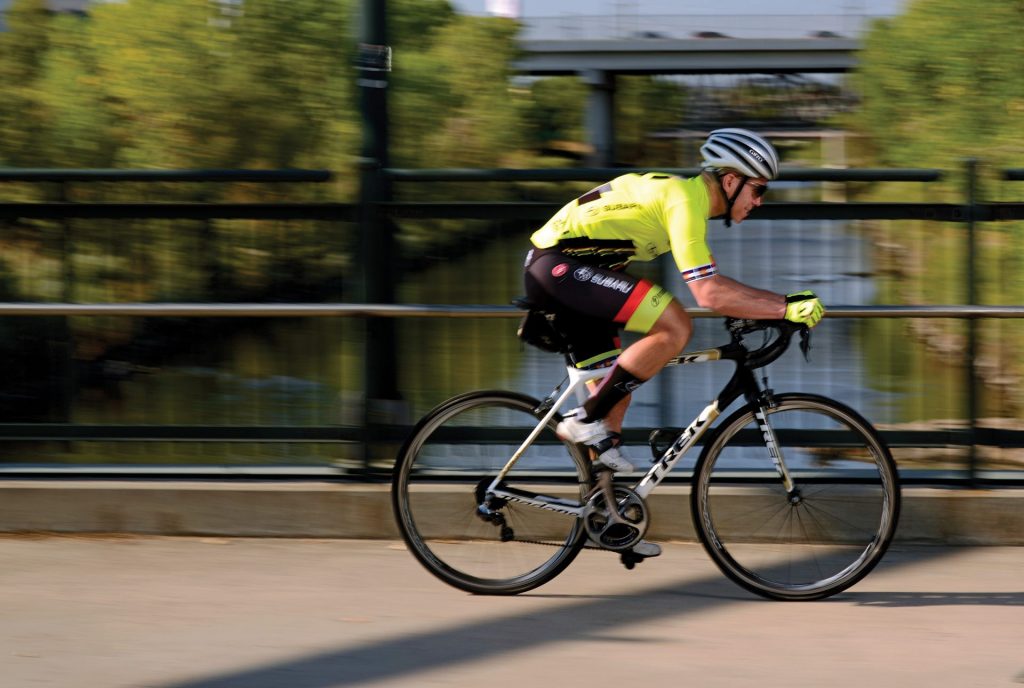 METZEL's FAVORITE ATHLETIC MOMENTS
1 "Being on the field as the Broncos won Super Bowl 50, as well as being part of the Super Bowl parade."

2 "Watching how Colorado Ballet dancers have recovered from surgery, pushed through lengthy rehabilitations and got back on stage to do what
they love."

3 "Finishing the Leadville Trail 100 bike race with my family waiting for me at the finish line."

4 "Stopping to hug my wife, who was pregnant with our first daughter, during my fifth and final Ironman race."

5 "Running the Jungfrau-Marathon in Switzerland with my brother, which is close to the area where our father was raised."

6 "Seeing the smiles on my daughters' faces as they learn to love sports!"