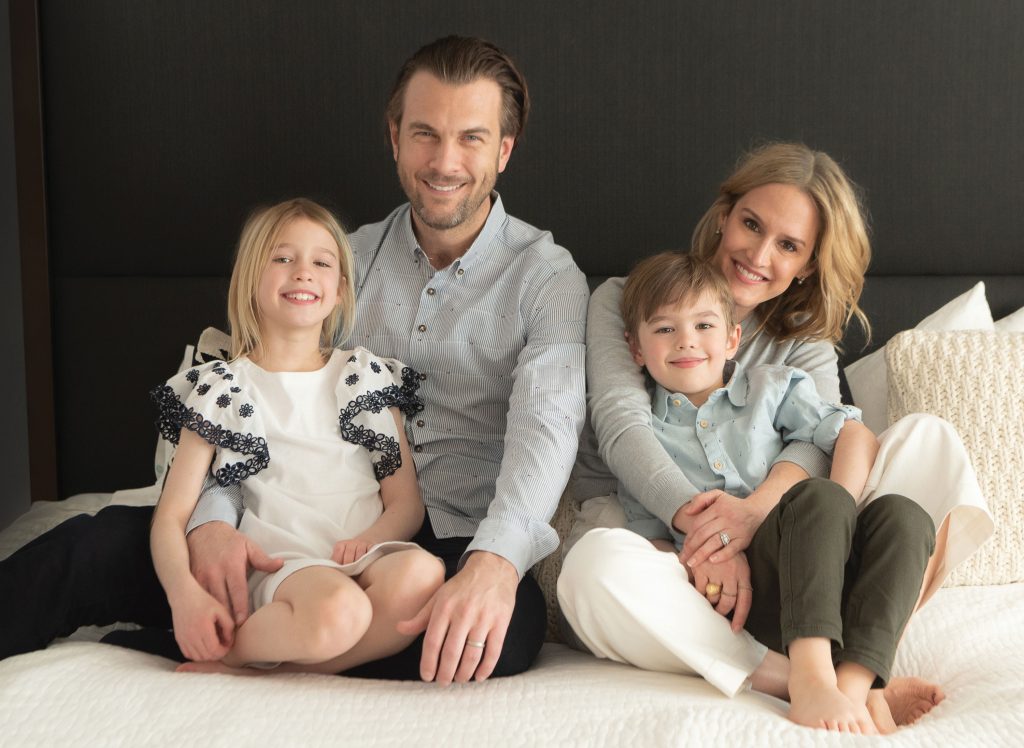 Zack Sanders grew up getting to know two things: the hallowed streets of Greenwood Village and the surrounding areas and the inner workings of reliable, hard-working office furniture. In adulthood, not much has changed. He is now making neighborhood waves in Cherry Hills Village with his wife, Coleen Sanders, and two kids, Mila and Desmond. And, with his three siblings, Zack is part of the third generation to run Colorado's venerable Merchants, said to be the state's oldest commercial furniture company, currently celebrating its 80th anniversary.
Zack and his sisters—Alexi McCann, Brooke Wolf and Jynx Messacar—are making some changes to the family business. Since 2012, the foursome has been steering Merchants from the sole-proprietor model established by founder Marvin Sanders, also known as Grandpa, and their dad, Richard, to a collaborative team. The impact: Merchants recently doubled its staff and has drawn clients such as BP, Molson Coors Brewing Company, Air Methods, the Zayo Group, the City and County of Denver and Northwood Investors. Here, we look forward and backward with Zack—for starters, Merchants' sleek downtown headquarters is just a few blocks from Marvin's original Larimer Street storefront.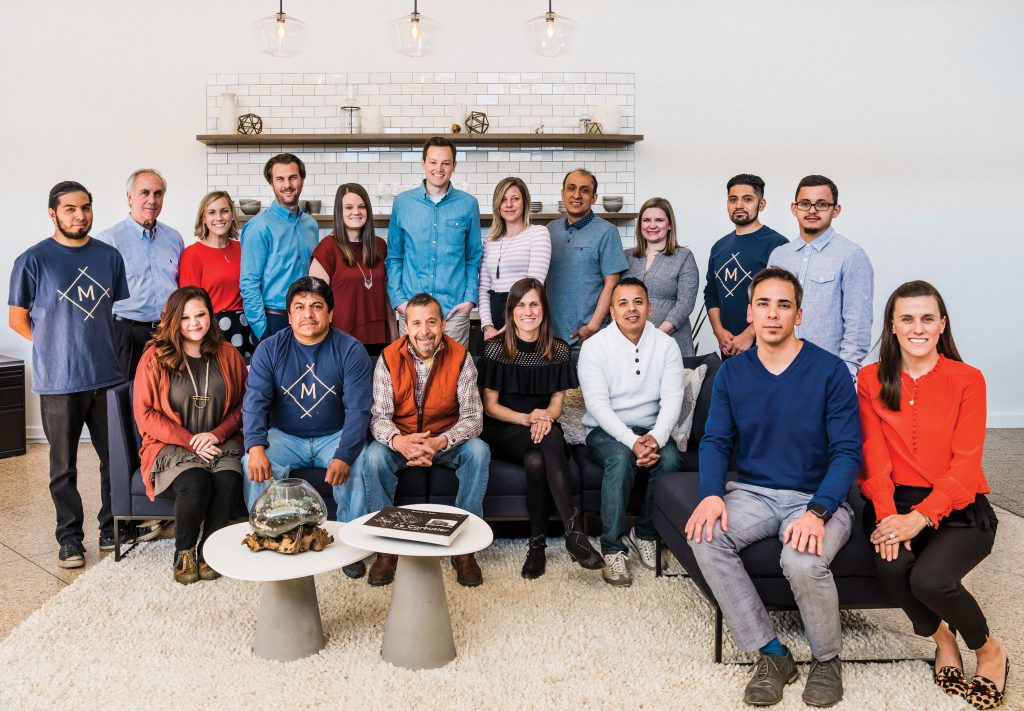 How has Merchants changed over the years?
"It's changed substantially. My grandpa opened Merchants as an open market stand, with chicken wire fencing separating it from the neighboring stalls. I think the first thing he sold was a cash register. And it was returned the next day." Thus, cementing the tradition of selling both new and used office furniture.
What's your favorite memory of your dad's business as you were growing up?
"When I was in elementary school, sometimes Dad would drive the furniture truck home, a huge 14-foot truck. In the morning, we'd pile into the back. It was great being dropped off in front of our school in that thing!"
Didn't your headquarters used to be a Ford dealership?
"My grandpa started Merchants on the 1400 block of Larimer Street. Then there was a Market Street location, and an Arapahoe Street location in the 1950s. We moved from there to this building, which used to be a Davis Motors Inc. and then a Bob Jones Skyland Motors, Inc. For years people would come in and say, 'Oh, I got my first Thunderbird here.' "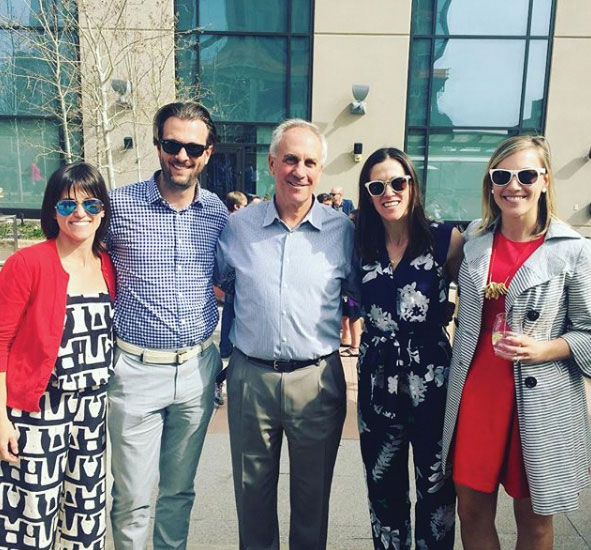 How has Merchants evolved under you and your sisters?
"When I came into the business in 2012, we expanded significantly outside of Colorado. Last summer, we furnished a high-end lobby and amenity center at an office tower on Sixth Avenue in New York City. In 2018, we doubled our sales from the previous year. Now we're one of the top five commercial furniture providers in Colorado and we have 30 people on staff, including talented designers and installers."
How are you handling the transition from a small staff to a larger one?
"We deliberately create a very collaborative environment; we make sure it's nonhierarchical here. That's another reason we've attracted the talent we have. We build on one another's strengths."
And you find time for humor. What's the red stapler painted on the wall in your showroom about?
"My mom painted that. It's an Office Space reference."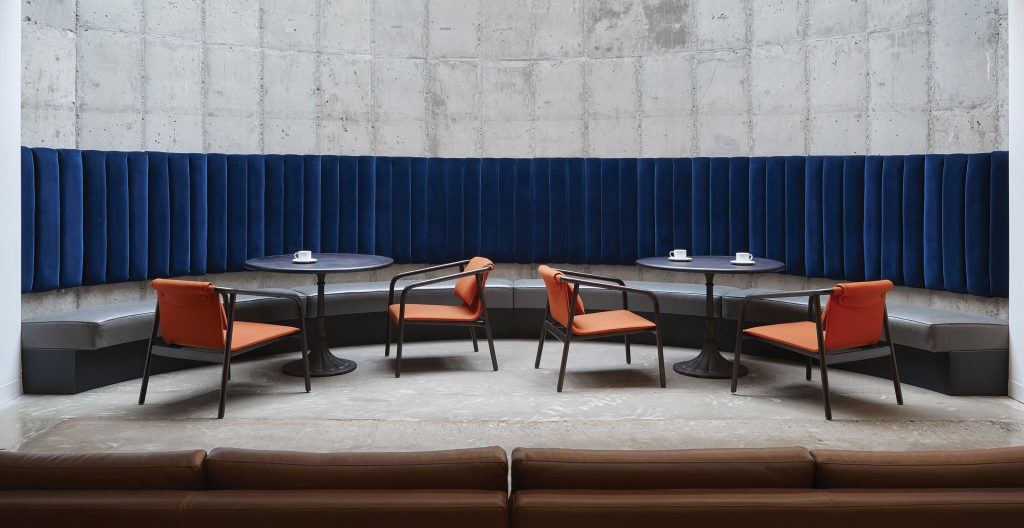 5 WAYS ZACK WOULD REVAMP YOUR HOME OFFICE SPACE
BUY and install a keyboard tray that slides out. It saves space and is ergonomically better than a keyboard sitting on your desk.
INVEST in a good office chair. Expect to spend $500 to $1,200, Zack says. Look for a mesh or leather fabric. An adjustable chair with rollers on the feet is nonnegotiable. Be sure you are able to recline easily, without straining.
CONSIDER a height-adjustable desk, also known as a standing desk. It should be comfortable whether you're in your chair or standing.
USE monitor arms, where your computer monitor(s) can live off of your desk, to free up precious surface area.
LOOK for a desk with a surface size of approximately 60 inches by 30 inches. This is the ideal minimum, Zack says, in this world of shrinking workstations.
Merchants
Denver
303.297.1100