A chef's secret to crafting the tastiest Yuletide toast
There is a reason  many folks wrinkle their noses when the subject of eggnog comes up. They've only tasted it straight from a supermarket carton, says Chef John Schenk.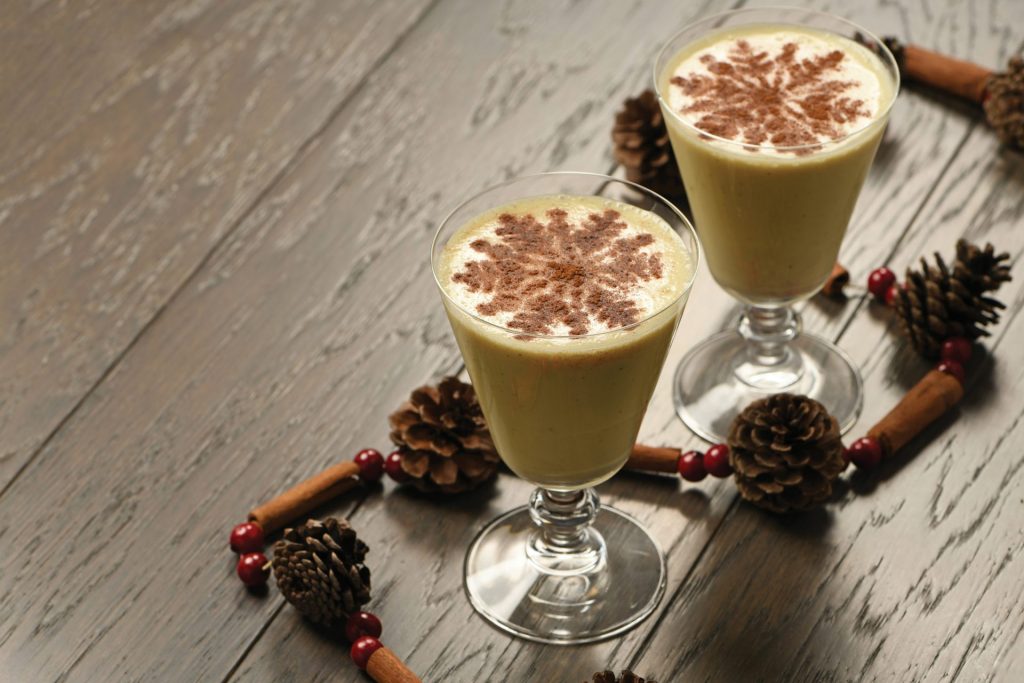 "I also hated eggnog when I was growing up. I didn't start liking it until they started putting rum in it," says Schenk with a chuckle. He is the private Chef for Richard Diecidue and Rosalina Lombardi-Diecidue at their Cherry Hills Village home, and caterer for Richard Diecidue's company, Unicom Capital.
Chef Schenk mastered the craft of making the Yuletide favorite years ago when he worked at a bakery just outside of Paris. His version didn't become famous locally until he started serving the authentic eggnog at the couple's annual Christmas party.
"There are usually 300 to 400 people at the parties at the house. We greeted everyone at the door with a little shot glass of eggnog," Schenk says.
Eggnog is not a complicated beverage to create, but it is time-consuming and you have to pay attention. "You very slowly bring the eggnog to a simmer while stirring constantly. DON'T let it boil!" he says.
As with so many traditional group events in 2020, Richard and Rosalina's holiday festivities won't take place this year. However, Chef Schenk is happy to share his recipe for seasonal gatherings of any size.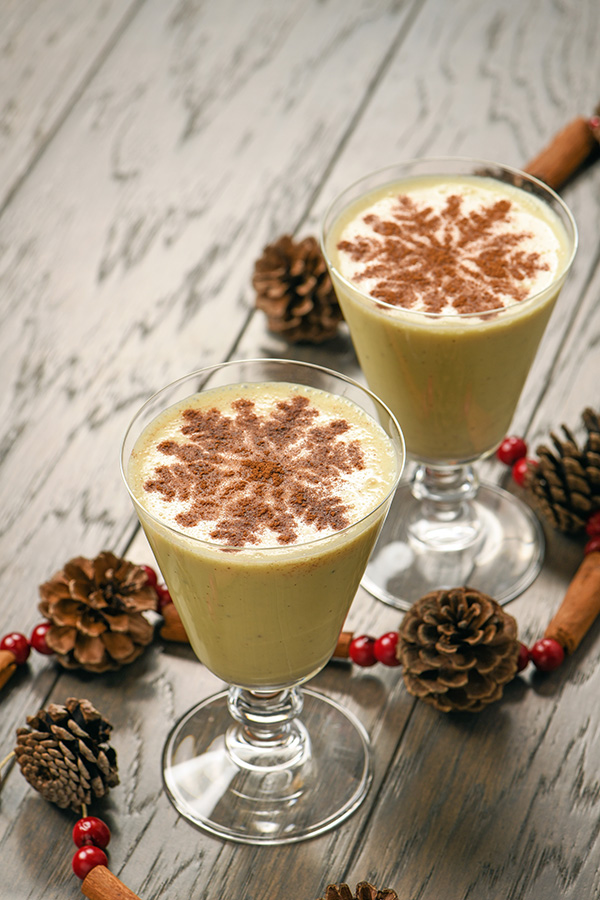 Best Homemade Eggnog
6 large egg yolks
½ cup sugar
1 cup heavy cream
2 cups whole milk
1 vanilla bean: split down the middle
Pinch of salt
½ teaspoon fresh grated nutmeg
Cinnamon for dusting the glass
Optional: Dark rum or Kentucky bourbon (Knob Creek), 1 ounce for every 6 to 7 ounces of eggnog.
Whisk the egg yolks and sugar in metal bowl until light and creamy
In a 2-quart saucepan, mix the milk, cream, vanilla bean, salt and nutmeg and simmer over medium heat stirring often. Cook just long enough to extract the flavor and aroma from the vanilla bean.
Add ¼ cup of this hot milk mixture to the egg mixture, whisking all the time, continue ¼ cup at a time until all incorporated. Pour mixture back in the saucepan over medium low heat whisking until slightly thickened, about 30 to 35 minutes or about 160 degrees.
Remove from heat and strain into a metal bowl. Cover with plastic on surface to prevent a skin from forming and refrigerate until chilled. The eggnog can last last covered in the refrigerator for 4 to 5 days.
When serving, if eggnog is too thick put in a blender with a little milk to thin. If including alcohol, add rum or bourbon to each glass, then eggnog and stir. Dust top with cinnamon and garnish with caramel lace. (Recipe below). Makes 6 to 8 servings.
Caramel Lace
1 cup sugar
3 tablespoons water
In saucepan add sugar and water, over low heat, dissolve the sugar and clean the inside sugar off the insides of pan with water on a pastry brush, (or sugar will crystalize) cook sugar (do not stir!) to 212 degrees, 15 minutes or so. Prepare a cookie sheet with parchment paper, let the caramel cool in pan for a couple minutes then take two forks and dip into caramel and spray over parchment making a lace pattern. Let cool and break up into pieces that will lay on top of the glasses of eggnog.