Given the challenges of patio dining, limited capacity, curbside pickup, online ordering and delivery, opening a food establishment seems like the last thing anyone would have wanted to do in 2020.
Yet, that's exactly what a gutsy group of entrepreneurs did, launching new eateries, bars and food halls in South Denver, dishing favorites from lobster rolls to chile rellenos.
Note: Whether you dine in, get takeout or delivery, tip generously to help out the cooks, waiters, hosts, bartenders and dishwashers whose livelihoods have been so severely impacted. Also, make sure to follow current COVID-19 dining guidelines.
Here are some new places to taste in 2021.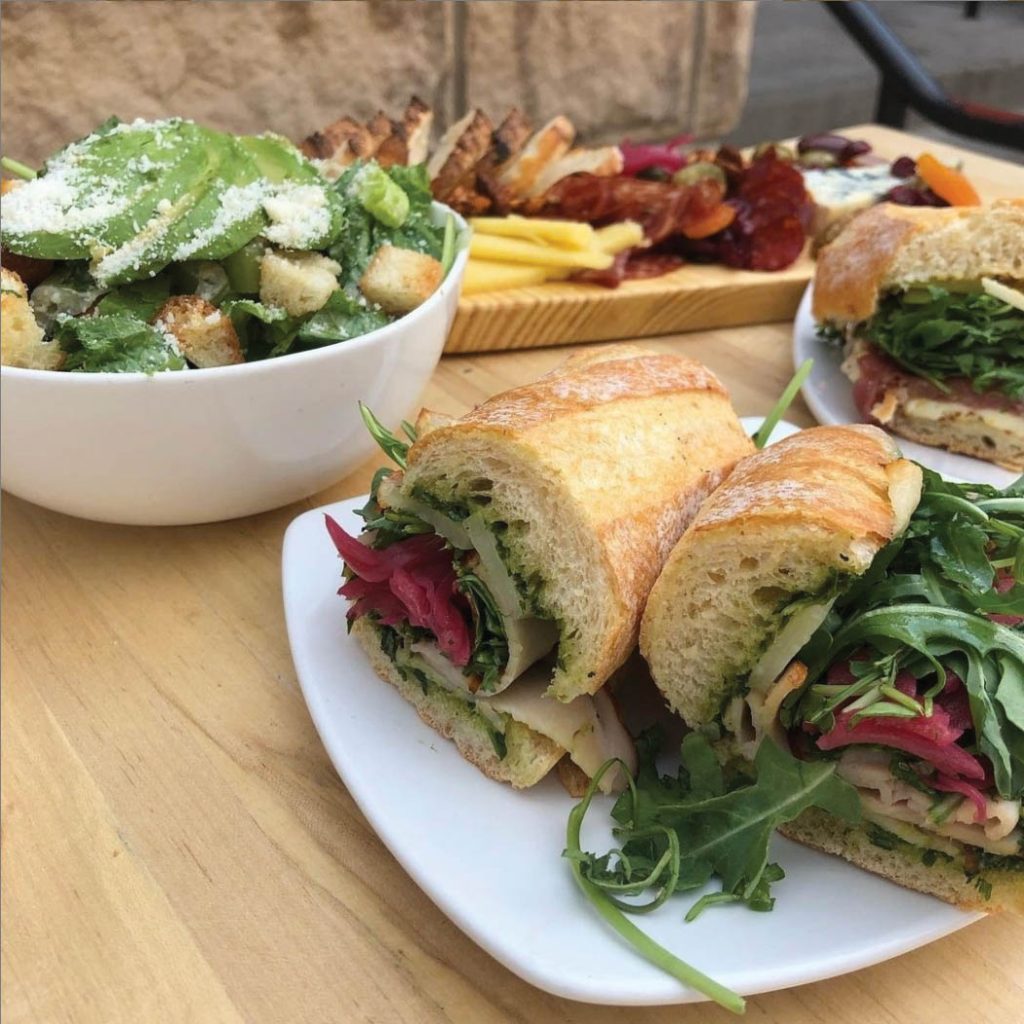 Junction Food and Drink
Food halls are made to gather crowds of diners in a communal social space. And while its launch was delayed from the spring, Junction Food and Drink opened on October 7.
"We wanted to offer some new food options for the community in the midst of everything happening," says Neill Blackwood, general manager of Junction Food and Drink at South Colorado Boulevard and I-25 right above the RTD Light Rail stop.
The Junction's roster of culinary counters including Ebisu Ramen and Sushi, Big Wave Taco, Shawarma Shack, Pete's-A-Pie, Mr. Miners Meat and Cheese and SONDER Coffeebar have focused on distanced patio dining, takeout and an in-house delivery system for the neighborhood.
Other eateries set to open range from Lazo Empanadas to Smōk Barbecue, Blackwood says. "It will take time but the future of food halls will be fantastic for everybody."
Junction Food and Drink
2000 S. Colorado Boulevard, Denver
720.400.7772; junctionfoodanddrink.com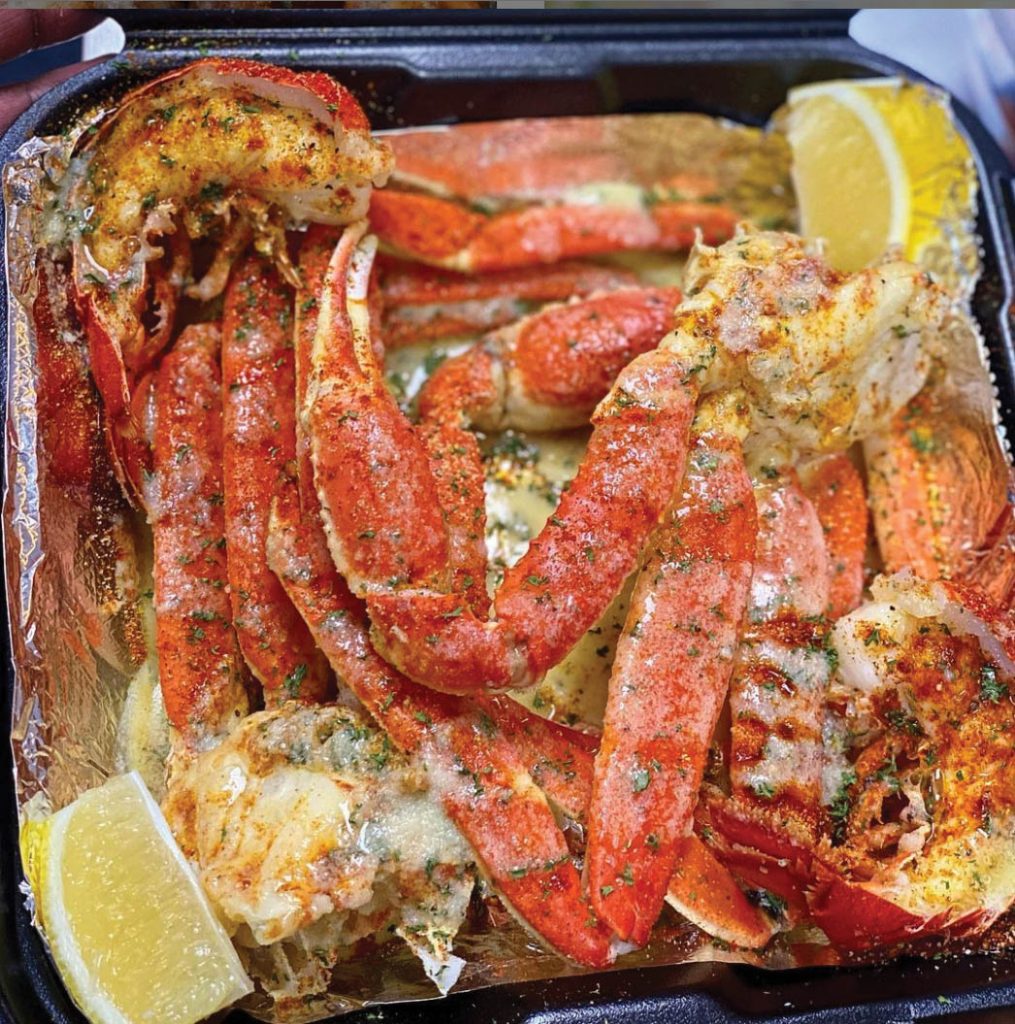 TK's Surf & Turf Kitchen
Tyler Kanwai opened his first restaurant on October 24, even though he couldn't offer any seated dining. "I wanted to serve fine seafood I grew up eating without the fine dining prices," says Kanwai, owner of TK's Surf & Turf Kitchen.
So far TK's bestseller for takeout and delivery is "The Works," a platter loaded with two crab clusters and 12 shrimp plus one lobster tail, a beef sausage and two comfy side dishes such as garlic mashed potatoes, spicy mac & cheese or spicy jollof rice.
"It's all about the sauce," say Kanwai, whose butter-based "secret sauce" seasons everything. Lunches —Wednesday through Friday—feature pasta alfredo topped with lobster, shrimp, crab, chicken or steak.
TK's Surf & Turf Kitchen
10890 E. Dartmouth Ave. Unit 13, Denver
720.398.8453; tks-surf-turf-kitchen.square.site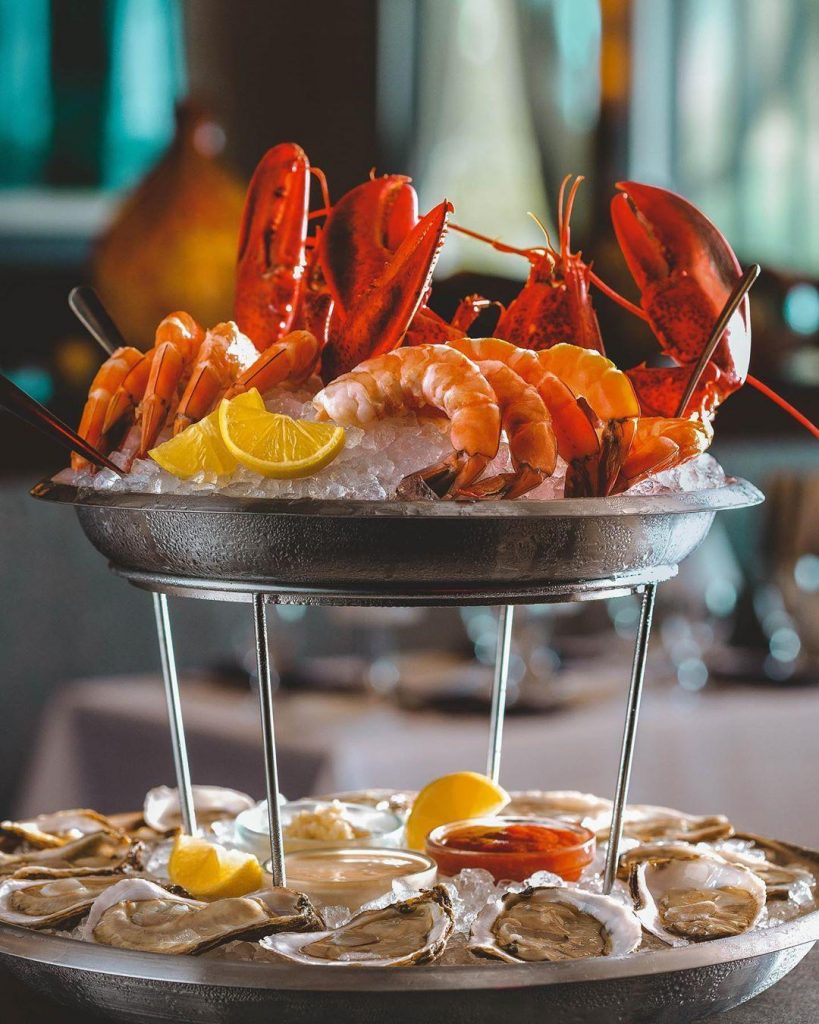 Eddie V's Prime Seafood
Local seafood dining options expanded when Eddie V's opened near I-25 in the Denver Tech Center. The national chain takes a Gulf Coast-accented approach with oysters on the half shell, lump crab cakes, and a wealth of fresh choices from mahi-mahi to scallops.
Because of the pandemic, only a few diners have experienced the restaurant's luxe interior so far, including tableside bananas foster preparation and cozy cocktail lounge.
Eddie V's offers distanced inside dining, private dining rooms and heated patio dining when the weather is nice.
In addition to delivering classic dishes from the menu, Eddie V's new Black Tie Marketplace offers cook-at-home boxes packed with Chilean sea bass, hand-cut filet mignon, lobster tails, sides like crab fried rice and creamed spinach and wines from the 300-bottle cellar.
Eddie V's Prime Seafood
5111 DTC Parkway, Greenwood Village
720.826.7488; eddiev.com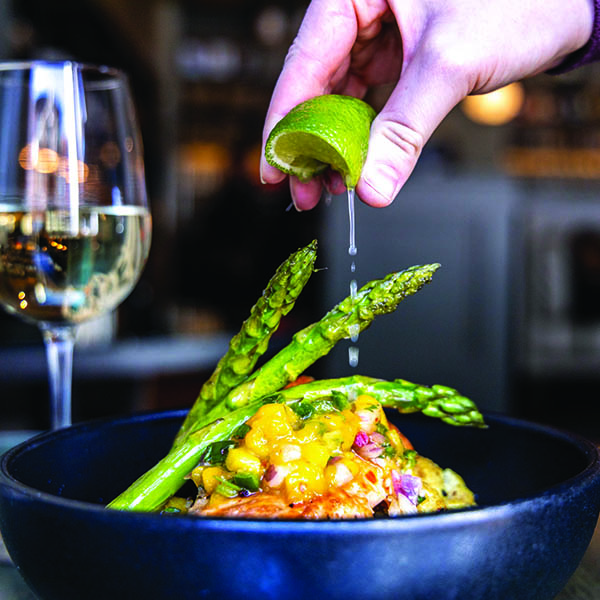 Great Divide Brewery and Roadhouse
When it opened in June 2020, the new Great Divide Brewery and Roadhouse had been in the planning stages for several years.
"We thought the area needed a brewery restaurant that has space for events," says Dan Shipp, managing partner of Vibe Concepts, which operates the eatery near Festival Park in Castle Rock.
Built for large, cheerful groups, the Roadhouse's 325-seat interior has not been filled yet, but the 90-seat patio has made socially distanced dining easy when the weather cooperates, Shipp says.
Highlights of Great Divide's large beer-friendly roster of lunch, dinner and weekend brunch items range from Thai cauliflower with aioli to Castle Rock's signature hometown dish—fried chicken, plus wings with hot honey. The menu offers 17 ales on tap, including a fruity IPA that won Great Divide's homebrewing contest, according to Shipp.
Great Divide Brewery and Roadhouse
215 Wilcox St., Castle Rock
303.955.5788; greatdividebreweryandroadhouse.com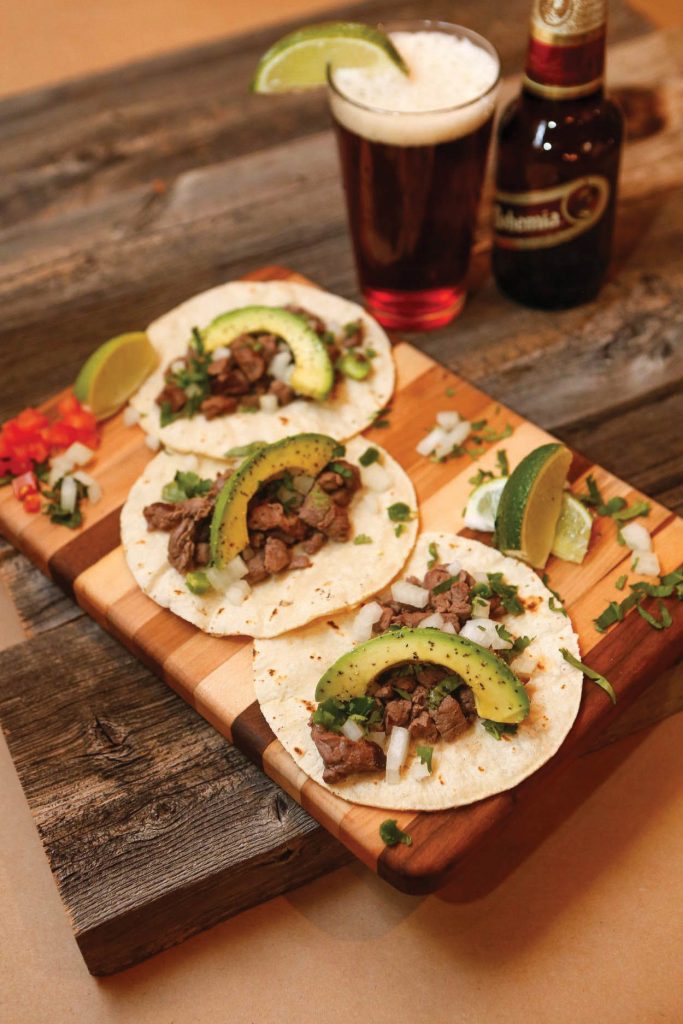 La Loma—A Mexican Kitchen
La Loma had a built-in advantage when it opened in Castle Rock in late November in spite of the pandemic.
As one of Denver's best-known family-owned Mexican restaurants, the eatery had built 40 years of fans for its Mexico City tacos, chile rellenos, chicken flautas, stuffed sopapillas and house-made tortillas and guacamole. The restaurant is best known for wood-grilled fajitas accompanied by big margaritas.
Depending on the current public health directives, La Loma in Castle Rock offers limited indoor and patio dining plus takeout and delivery.
La Loma—A Mexican Kitchen
6361 Promenade Parkway, Castle Rock
303.632.9900; lalomamexican.com
COMING ATTRACTION
Grange Hall
Restaurateur/chef Troy Guard—known for successful eateries such as Los Chingones, TAG, Guard and Grace and TAG Burger Bar—will open this new food hall later this spring in the Denver Tech Center with about ten food vendors.

6575 S. Greenwood Plaza Blvd., Greenwood Village