Start the new year with healthy habits and get a big boost at NÉKTER JUICE BAR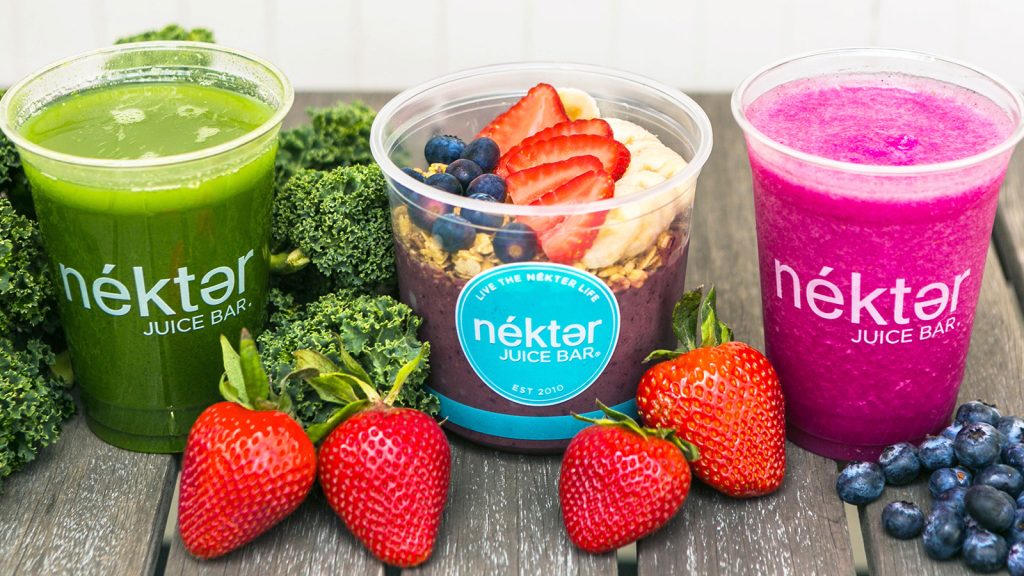 THIS IS YOUR 2022 wake-up call: It's time to get back to saner eating habits after six weeks of excess. (Yes, we know about that plate of glazed snowflake cookies you finished off while watching The Grinch.) Getting started on a better nutritional path is always a little challenging. "A juice cleanse can make it a little easier and tastier," says Trisha Cohen. She owns the Nékter Juice Bar in Denver and Greenwood Village (with other locations along the Front Range).
"Many of our customers start out simply with our Celery Detox and replace breakfast with a bottle of fresh celery juice for six days," Cohen says. Those needing a more intense launch are directed to the Classic Detox Cleanse: celery juice with turmeric, camu camu, prebiotics and probiotics.
"The biggest thing customers tell me is that doing a cleanse improves how they sleep almost immediately," Cohen says. Staying on the plan in the months ahead can be supported with Nékter's bowls, smoothies, fresh juices and wellness shots including ginger and turmeric.
At only 470 calories, the Açai Superfood Bowl is a substantial meal. The base of blended açaí, fruit, spinach, kale, berries and cashew milk is "almost like a sorbet," Cohen says, heaped with hempseed granola, more fresh fruit and a superfood blend.
If boosting protein is top of mind, the PB Mocha blends coffee and cashew milk with peanut butter, vanilla protein and cocoa nibs for 40 grams of protein.
The Nékter menu is designed to be tweaked. "I'm a modifier. I like being able to build my own smoothie or juice," Cohen says. Nékter's list of boosts range from elderberry to green tea.
Cohen says she plans on walking the health talk in 2022. "My New Year's resolution is to start the year off with a three-day juice cleanse and try to do one every six weeks throughout the year," she says.
NÉKTER JUICE BAR
Greenwood Village, 720.501.2300
Denver, 720.746.9568