We have an iconic saxophonist (whose family is also doing some illustrious things) in our midst.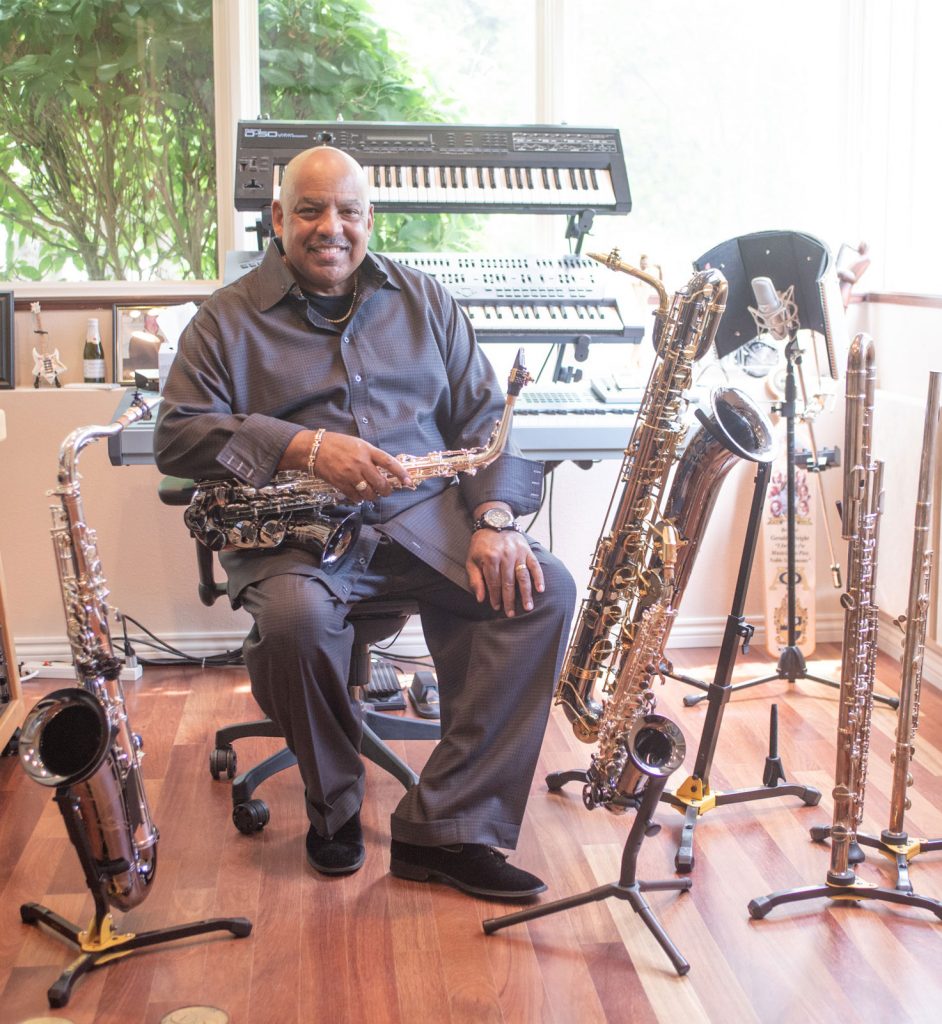 It's usually considered impolite to blow one's own horn, but Gerald Albright can't help it—the eight-time Grammy-nominated saxophonist not only has three decades of making beautiful music under his belt, but he has his own line of horns to trumpet, as well.
Albright's personal collection of about 40 instruments sits in storage in the Castle Pines home he has shared with his wife, Glynis, since 2005. He's been a saxophone star since the 1980s, playing at President Clinton's inauguration ceremony and alongside artists such as The Temptations, Whitney Houston, Anita Baker and Ray Parker Jr. His 2014 release, Slam Dunk, was nominated for a Grammy for Best Contemporary Instrumental Album, and last year he released his latest effort, 30.
In 2009, Utah-based Cannonball Musical Instruments began a partnership with Albright to create his own Gerald Albright Signature Series of saxophones. "When we decide to make an improvement on a horn, I'll perform with it on stage and then I give them feedback on that horn," he explains. "It's nice to keep them around so that if someone who plays stops in for a visit, they can check one out and see how it feels."
Albright is currently working on album No. 20—part of his family's second Christmas tour to 10 cities in November and December, which will once again find his talented vocalist daughter, Selina, performing with him. Meanwhile, son Brandon runs his own videography company, while Glynis has established two food-oriented enterprises. "We almost lost Glynis in 1994 when she was diagnosed with leukemia. After she went into remission, she began making wellness desserts for other people with cancer under the name Just Sweet Enough," Albright says. "Glynis' Kitchen, her other brand, is where you go for comfort food."
Since the family's move to Castle Pines, Albright confesses that in addition to saxophones, he has started to amass something else: golf clubs. "With my high-speed vocation of traveling and doing shows all the time, golf is a really nice balancing factor," he says.
Maybe we should start reserving tee times, too.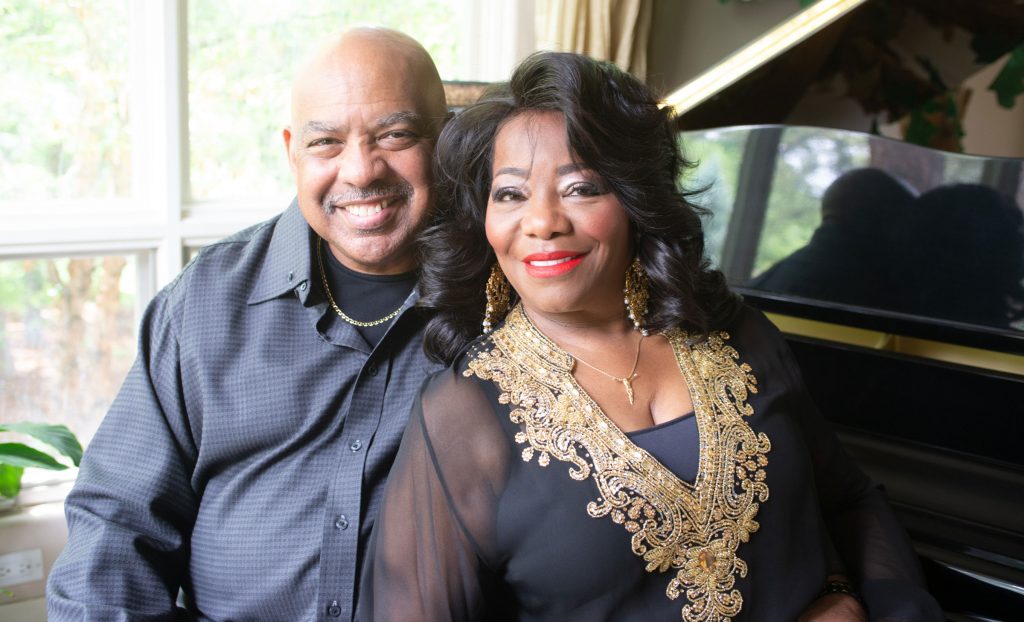 5 SAXOPHONISTS…
who significantly impacted Gerald Albright's music and life:
CANNONBALL ADDERLEY: The late alto saxophonist was associated with superior technical proficiency and a hardcore bop sound. "He inspired me so much," Albright says. "He literally changed my life with his melodic and upbeat playing, which ultimately filled me with so much satisfaction that I knew I had to try to match his enthusiasm and style."
JOHN COLTRANE: The icon started out as an alto, but was best known for his prowess on the tenor, famously practicing 10 to 15 hours a day. "I was impressed with Coltrane's great and unique tenor sound," Albright says. "His approach was like no other. I felt like he was always reaching for a higher plateau."
STANLEY TURRENTINE: The late jazz tenor saxophonist became beloved for his R&B and soul sounds before taking on the blues and a little pop. "He was such a great tenor player," Albright says. "So, so soulful from back in the day, and he was also incredibly versatile. I can listen to him anytime."
GROVER WASHINGTON JR.: The hit song "Just the Two of Us" found the prolific Washington Jr. collaborating with Bill Withers. "Grover would have been 76 years old this year, and several other musicians and I are paying tribute to him," Albright says. "The last tribute show was me and Everette Harp in New Haven, Conn., which was such a good time."
MACEO PARKER: Many music aficionados know him from his days of touring with James Brown—"Maceo! Blow your horn!" was Brown's regular introduction to the horn player—but he later was also a member of Parliament-Funkadelic and now tours as a solo artist. "Maceo really became such a part of Brown's sound at that time," Albright explains. "He's funk all the way."