If there was ever a time that has proven control to be an illusion, it's now. One thing we can have a hand in: starting the arriving fall season off on the right foot. Both, you guessed it, figuratively and literally. Danielle Patton from Goose and the Goat, a local boutique with a heart for footwear that opened its second location in Cherry Hills Marketplace in February, is helping with the latter. Here's to landing on our, well, you know.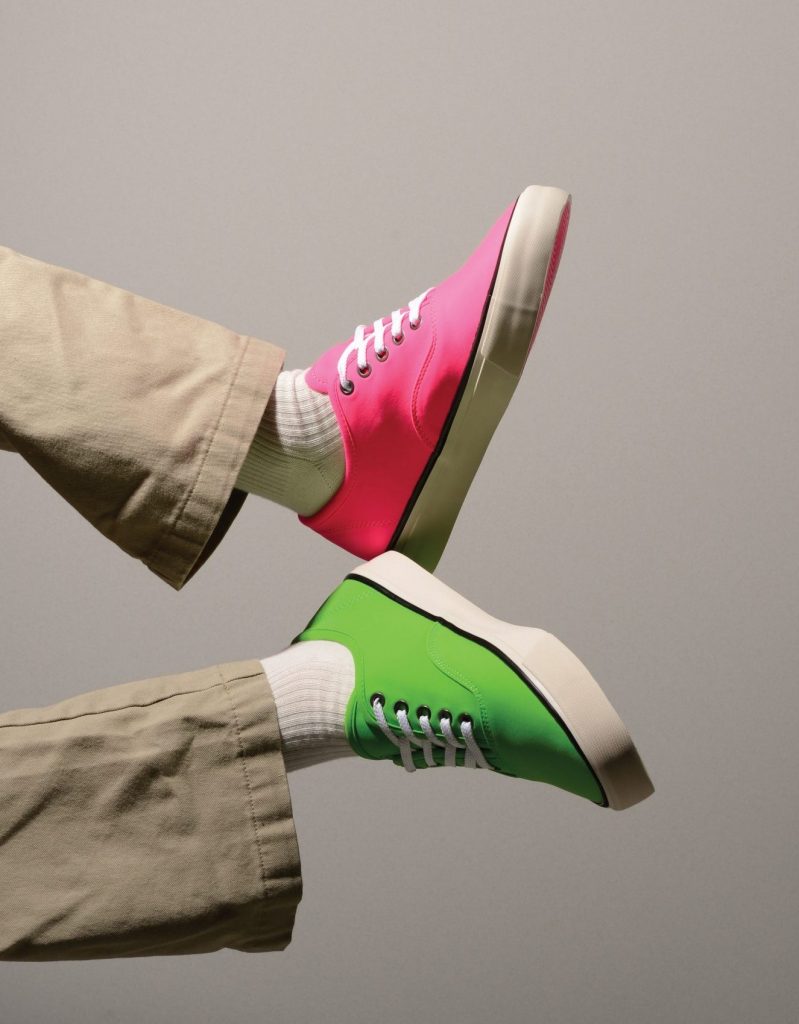 COLOR: NEON
Any mix of vivid, almost-glowing hues are fair game for men's and women's styles, from tie-dye prints to highlighter-esque greens and hot pinks, two tones Patton has seen the most of. "People still want to have a little bit of fun and enjoy themselves, and bright colors can be a good way to do that," says the boutique co-owner.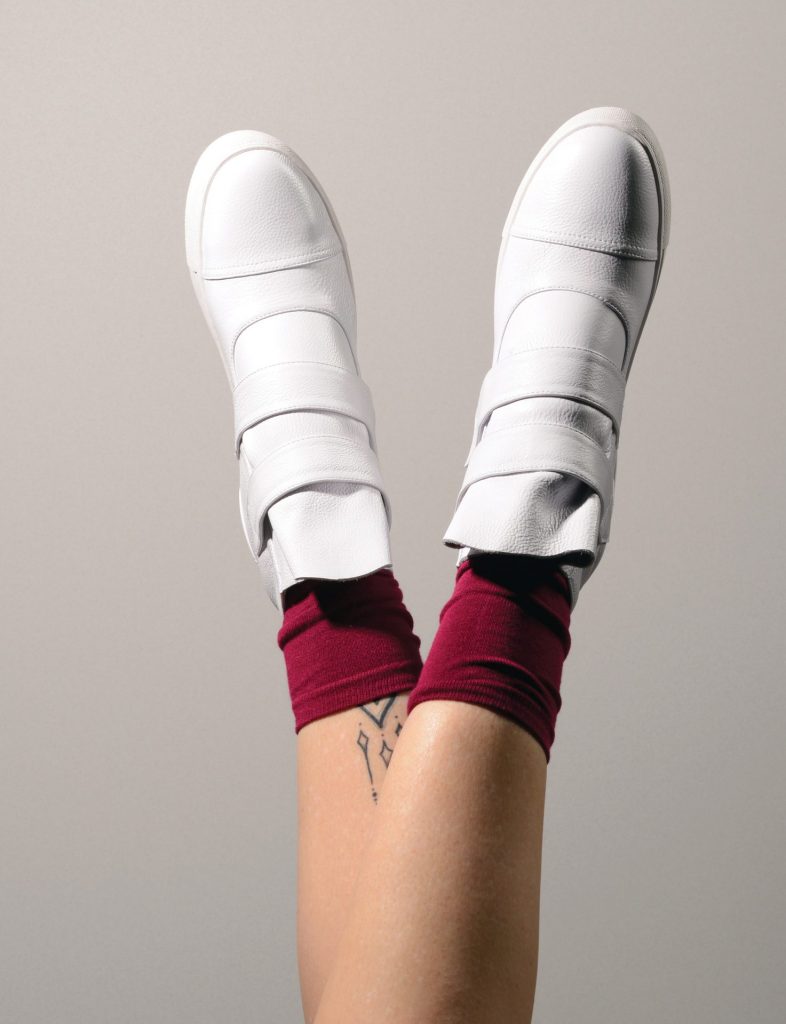 SILHOUETTE: HIGH-TOP SNEAKERS
"The sneaker trend has been around for a while and I think, because of everything going on, that's going to continue into fall as well," Patton says. "It's a comfortable, casual shoe you can wear at home." The high-top sneaker, she says, is a choice relaxed iteration.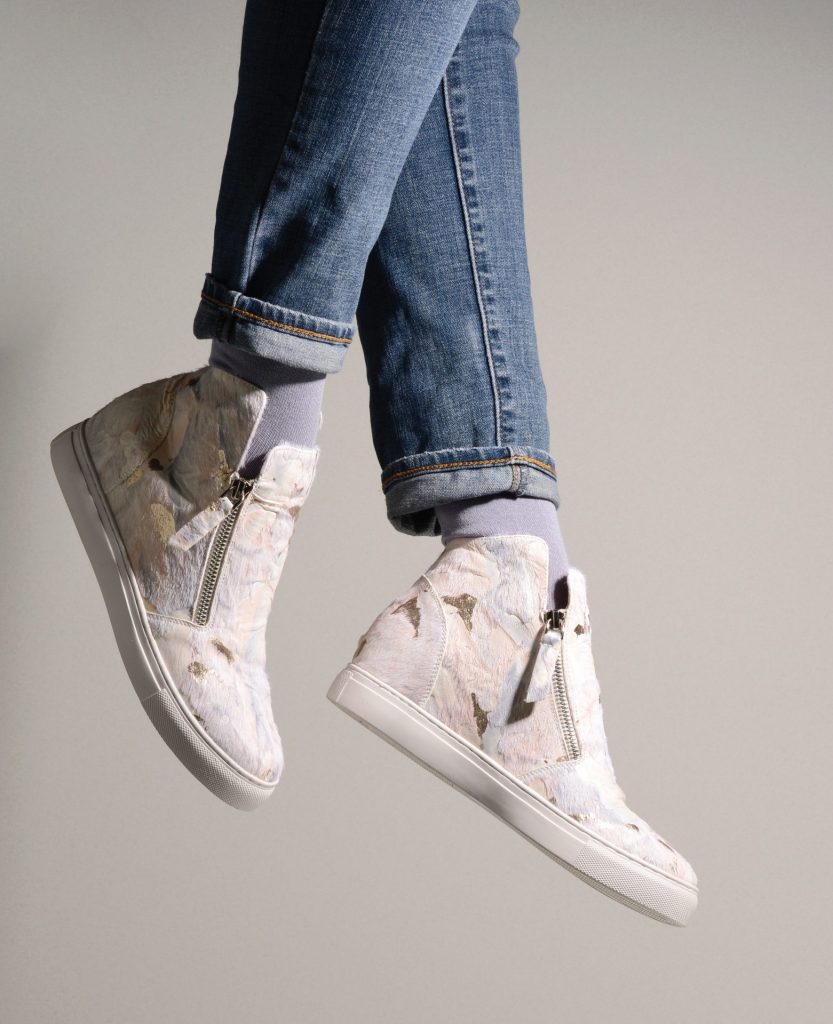 DETAIL: TEXTURE
Material manipulation, such as folded or shredded leather and "teddy-bear-style fur," is creating unique tactile surfaces: "We have a style coming that's like a Vans-type sneaker, but it has a plush teddy-bear fabric on top, which can certainly be part of that easy-going feel," Patton says. And for something even more offbeat: "A funky shoe, from a funky brand called Staheekum, also coming to our stores is this design that kind of looks like sleeping bags for your feet," says the shoe enthusiast. "And they are made from recycled fabric. They are hard to describe without seeing them, but the shoes have this shine. I think anytime you can do something that's good for the environment, that's also a cool element to add to fashion."
GO TO THE PROS
Goose and the Goat
Cherry Hills Marketplace
720.335.6496