By John Lehndorff
Photography Courtesy of INTUEAT
PERSONAL CHEFS bring fine restaurant food and service to a dining table near you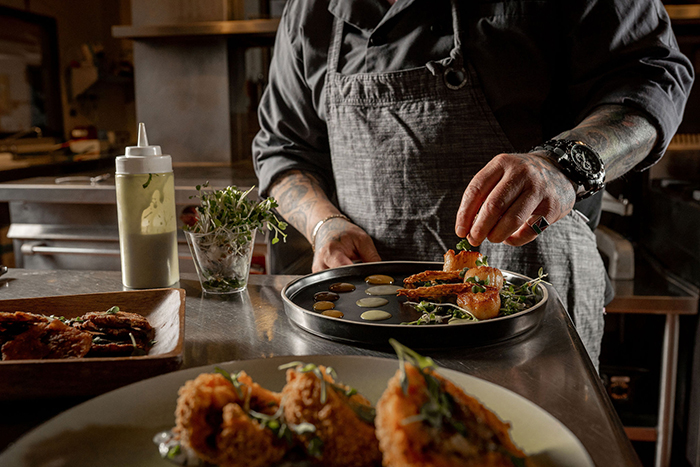 We don't want to make anyone squirm, but let's get personal: Are we really satisfied with our home food life? Meals from the best bistros in town delivered by DoorDash don't come with table service. They definitely don't come with cleanup afterward. We can use a caterer or meal service, but we won't have a lot of choices.
Honesty, we crave special meals at home that feel like the best restaurant experiences we've enjoyed. That desire helped launch INTUEAT, the Denver-based personal chef service founded in 2019.
"A caterer will deliver a product you choose from their menu: steak or fish, rice or potatoes. Personal chefs take a curated approach to events," says INTUEAT's operations manager Chris Ortiz. "We don't have standard menus. We work with you to develop flavor profiles matched to your specific needs and wants."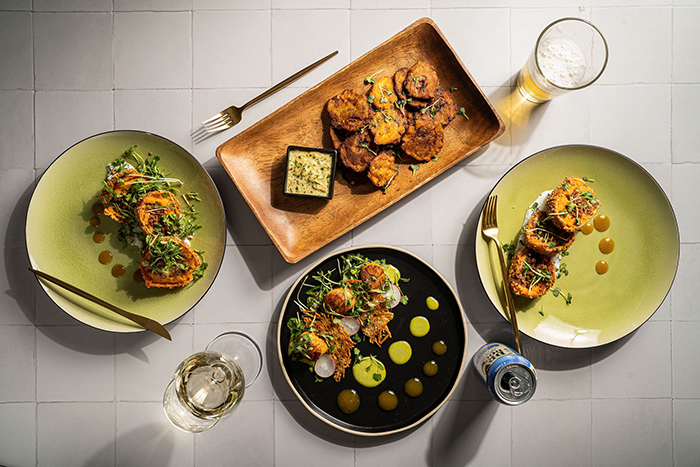 INTUEAT has provided personal chefs to homes across Colorado, including many in the south metro area. "We have many chefs who work in the south Denver suburbs, including chef Anthony Ramos who lives in Centennial. We've done sushi parties for two in Parker with chefs from Matsuhisa, which has restaurants in Aspen, Vail and Cherry Creek," Ortiz says.
One of INTUEAT's busiest personal chefs is Brandon Flood. "One of chef Flood's first events for us was a wonderful black tie 60th birthday party in the birthday girl's new home in Castle Rock," Ortiz says. "Friends and family came in from all over the nation to celebrate with her."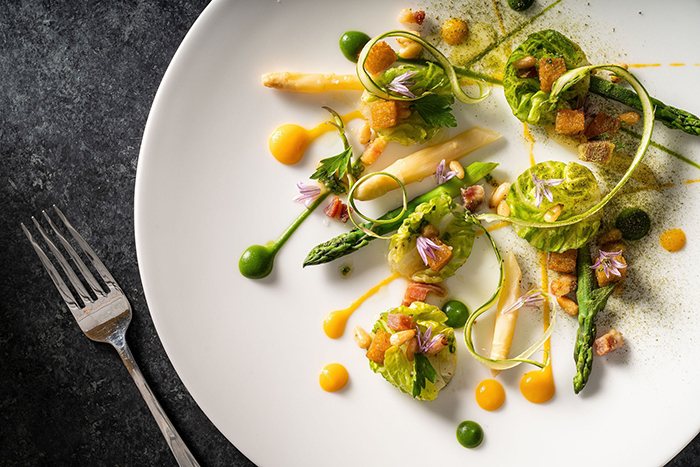 Choose a Chef or Match the EventBeginning to collaborate with INTUEAT's personal chefs is a little like finding a mate or a vacation rental. "You can hit our website, swipe through the chefs, and book them like you book a condo on Airbnb. Our roster of high-caliber chefs has a wide range of professional experiences and interests," Ortiz says. "You can also just message us, saying, 'Hey, this is kind of this is the event I'm interested in. This is the occasion and my ballpark budget. Who do you have?' Then we match one of our chefs with you."
The staff helps clients decide whether to use their own cookware, plates, silverware and glassware or have the chef bring everything. "It's all about the little details like what type and color of napkins. What is best for this event for your friends and family who will be in attendance?" he says.
Since there are no one-size-fits-all solutions, anything is potentially possible. "If you can dream it in terms of food, beverages and hospitality, we can deliver it to your home, your office or another venue. We take care of everything from front to back," Ortiz says.
Just Like at Denver's Best Restaurants INTUEAT's business in Denver has grown steadily in the past few years, in part as a ripple effect of the pandemic.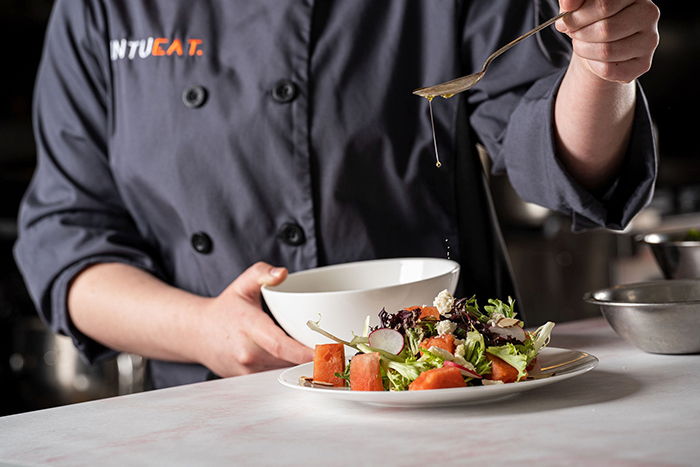 "Many folks had been regulars at their favorite restaurants for years. When those restaurants did reopen, they found that it wasn't quite the same experience because the people, the food or the service had changed," Ortiz says. "We're bringing that restaurant experience that everyone has been longing for into their homes."
Hiring a personal chef versus heading to a steakhouse is a good investment because of what you don't have to do to get dinner, Ortiz says.
"If you like ten different types of cuisine, you've got to find ten different restaurants scattered across the area. Is the parking decent? Will you need to pay for Uber? For a lot of people, there are childcare costs, too," he says.
Using a personal chef is also ideal if a customer has specific requirements for sourcing ingredients, whether because of dietary or environmental concerns. According to Ortiz, you can be sure about where and how the salmon was caught and who grew the asparagus.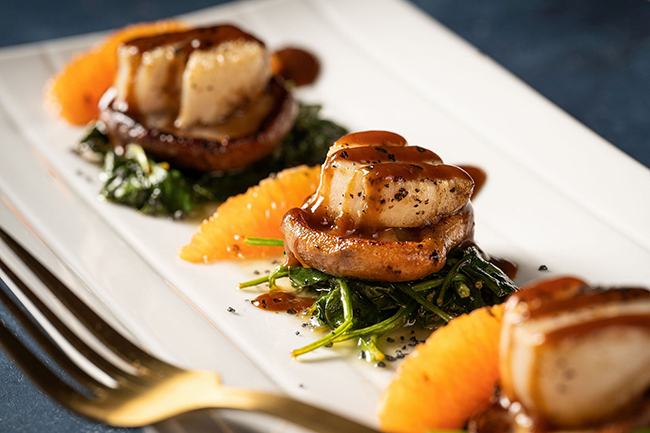 Entertaining, especially during the year-ending holidays, can be fraught with stress instead of joy.
Ortiz, a sommelier with extensive local restaurant experience, insists that first-class service is behind every great dining or party experience, no matter the season. "The difference is providing that concierge touch," he says.
That includes everything from grocery shopping to cleanup. Ortiz insists his team will leave your house in perfect condition, including taking the trash out. With a personal chef and staff involved, hosts can relax. Ortiz says, "They actually get to enjoy their own party."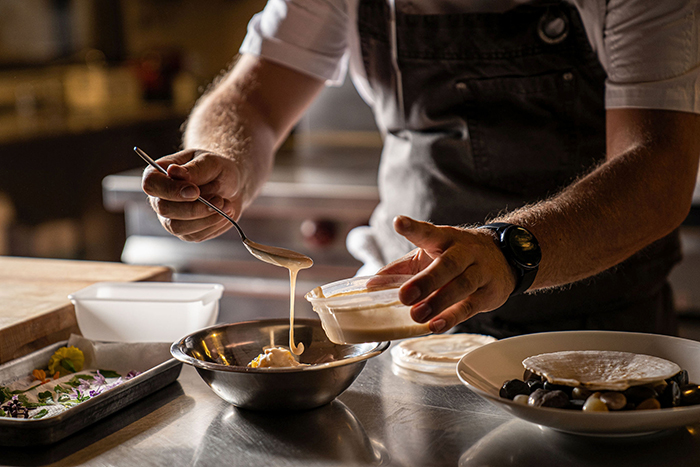 John Lehndorff writes about food for AvidLifestyle, Colorado AvidGolfer and the Boulder Weekly. He hosts Radio Nibbles on KGNU-FM.
Intueat
720.634.6519
intueat.com