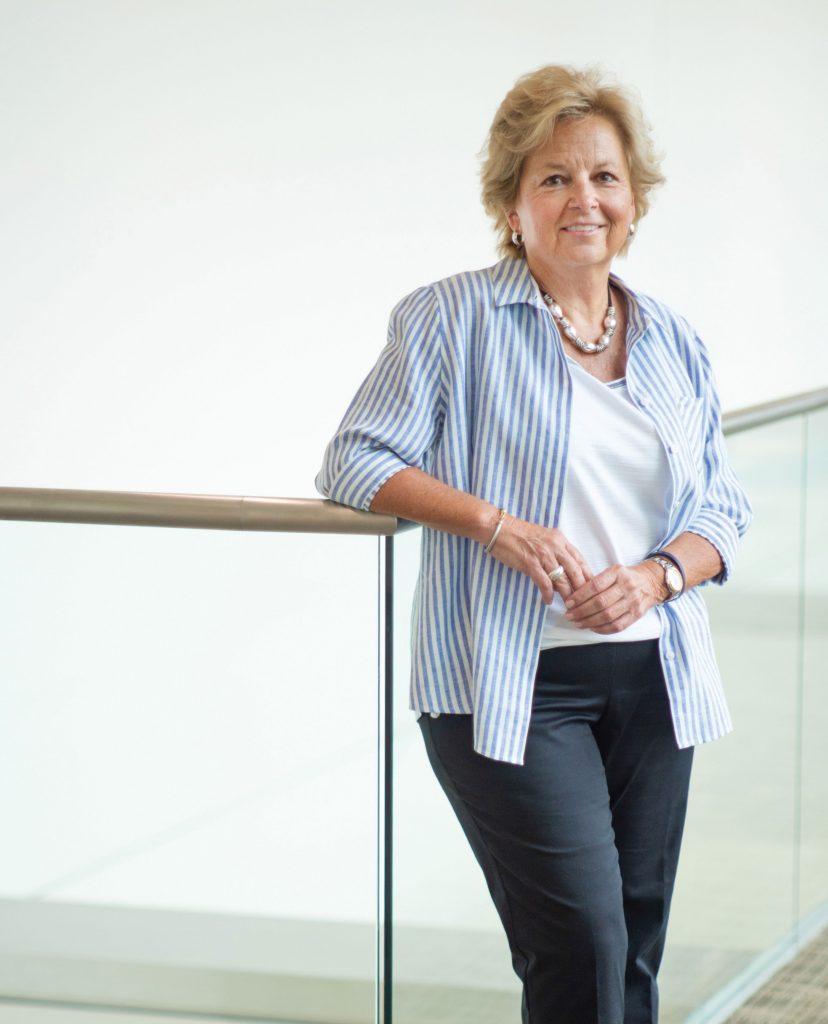 Saving the world has been on Maureen Shul's to-do list since she was a young girl, moving from place to place. "My father was in the Marine Corps, so I can't even tell you that I had a 'home base' really," says Shul, who was born in Quantico, Va. "I lived all over, which means I met a lot of different types of people and saw a lot of different lifestyles."
Witnessing that kind of diversity had an impact on Shul: Right out of college, she was ready to realize her public service dreams. "I went straight to Washington, D.C.—I was going to save the world," she remembers. "I had no job prospects whatsoever; I just started knocking on the doors of senators. Four out of five shut the door in my face, but the fifth actually had a position he needed to fill."
That led to more experiences with long-lasting effects, such as eventually sitting in on the Watergate hearings. But personal tragedy struck when her brother Brian Shul, an Air Force pilot, was shot down in Vietnam. "He survived, but that kind of shocking experience changes your whole perspective and outlook on life," she says.
It was then that her altruist heart longed to finally have a permanent address. After a brief time in New Mexico, she set her sights on the Denver metro area. She started a brokerage firm here in the '90s and then discovered Castle Pines in 2000.
Shul became so instrumental in turning Castle Pines into a bona fide city that locals asked her to be the town's first mayor. "How many people can say that they've been mayor?" she muses. "It was exciting and challenging, and it connected me with so many good people."
But during her first term, her other brother Victor—diagnosed with pancreatic cancer in 2005—became critically ill. She was by his side until he passed in 2009. A mere month later, her mother, Blanche Shul, already battling Alzheimer's, was diagnosed with pancreatic cancer. She passed away in just a few months.
Shul struggled to find meaning in it all.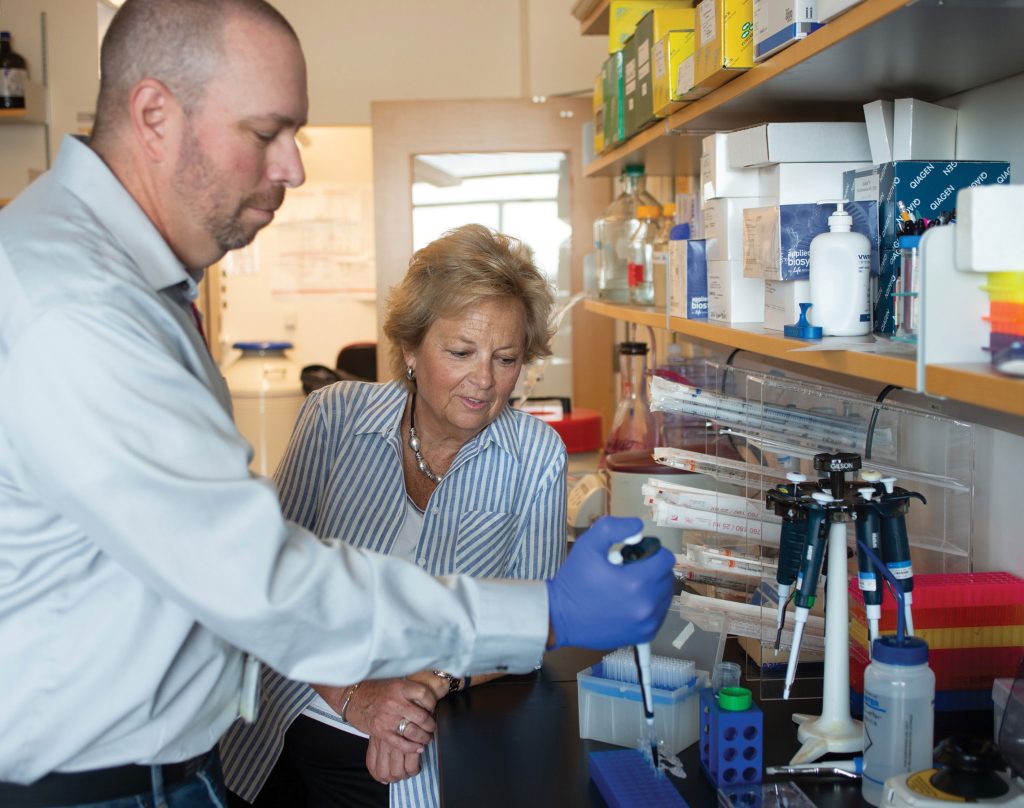 In 2012, in honor of her mother and brother, Shul founded Wings of Hope for Pancreatic Cancer Research; a year later, it began funneling 100 percent of its dollars to the University of Colorado Cancer Center's pancreatic cancer research and clinical trials. In 2017, the nonprofit awarded three $50,000 grants that helped to bring new, currently ongoing research projects to the center.
Shul, who still has the brokerage firm and has called Castle Pines home for nearly two decades, managed to find time to sit on the Paddington Station Preschool board, too. She also leads a support group for Alzheimer's caregivers, and testified before the Colorado General Assembly to expand Colorado Life Trak statewide to help locate missing people diagnosed with dementia.
"I think that if you stay open to life, it will lead you to where it and you are supposed to go," she says. That sounds like the catchphrase of a real-life superhero.
THREE THINGS TO KNOW ABOUT PANCREATIC CANCER
"The thing that's so scary about pancreatic cancer is that it can happen to anyone and it looks like so many other ailments, such as a hiatal hernia or an ulcer," Shul says. "There's no effective treatment, and obviously no cure. Our best defense at this point is to be very proactive."
The warning signs are few …
Pancreatic cancer usually exhibits symptoms that mimic those of other ailments. If you have unexplained weight loss, jaundice, nausea or vomiting, and those symptoms are not responding to treatment or are pervasive, check in with your doctor.
… So pay attention to your body.
No one knows your body as well as you do. Be aware of what feels typical so you know when something isn't right. "Don't be afraid; speak up and be adamant. It could save your life," Shul says.
Any hesitation with the latter can be deadly.
"Sometimes you have to kick down the doors and scream at the doctors to get them to hear that there's something wrong," she says. "The sooner you get a diagnosis, the better your chances of survival are."