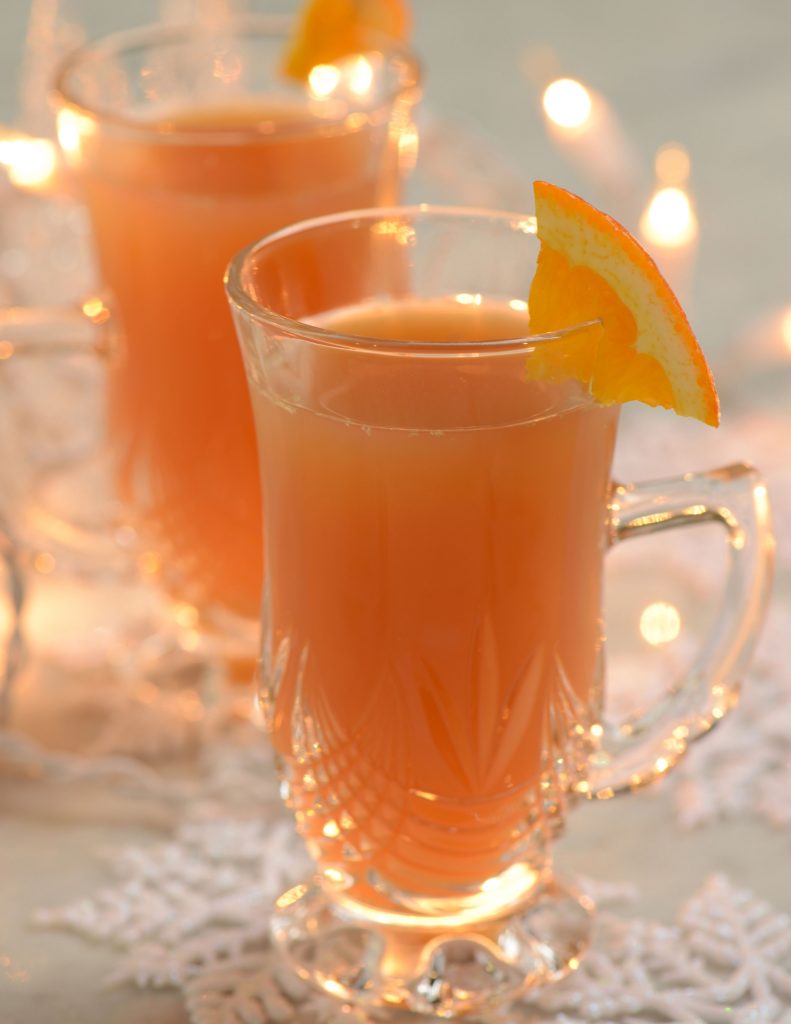 MULLED APPLE CIDER
yields 4-6 servings
INGREDIENTS
2 tablespoons cinnamon syrup, Torani or housemade
2 tablespoons vanilla syrup, Torani or housemade
½ teaspoon freshly grated ginger
1 large orange and lemon peel
32 ounces apple cider
Honey
Half orange slices for garnish
METHOD
Add the syrups, ginger and orange and lemon peels to a large saucepan. Pour in apple cider and place saucepan over low heat, simmering for 10 to 15 minutes to allow flavors to infuse. Add honey to taste. Strain cider into a carafe and serve while warm. Garnish each glass with half an orange slice.

Pairs best with roasted maple-glazed ham or as a substitute for coffee with whatever comes at the end of the night.
BACK TO BARWARE BASICS
Three glasses that cover most cocktail and mocktail needs.

1 & 2. Red-wine and white-wine glasses
"A lot of people have neutral wine glasses, which is great. However, wine glasses have become universal with cocktail glasses because people like the shapes," says Randolph. Drinks like this Mulled Apple Cider, he continues, do better in a larger red-wine glass.
3. Rocks glasses
"This style can serve for most drinks too. Cocktails are able to breathe because of the wide shape."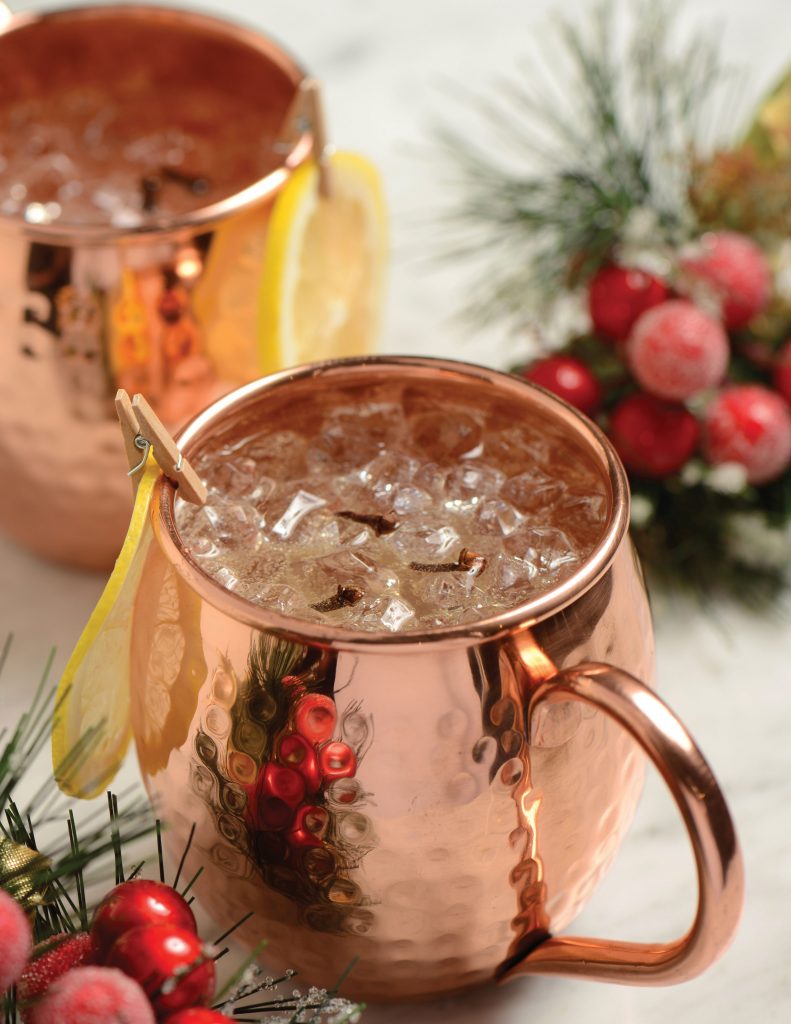 WINTER MULE
INGREDIENTS
1 ½ ounces John Barr Blended Scotch Whisky, Reserve Blend
4 ounces Reed's Extra Ginger Brew ginger beer
¾ ounce fresh lemon juice
½ ounce St-Germain
1 dash Angostura bitters
Crushed ice
1 strip candied ginger and clove
1 lemon wheel for garnish
METHOD
Combine first six ingredients in a mule mug and gently stir. Place clove into ginger and submerge into drink. Garnish with lemon wheel.
Pairs best with a cheese board and candied or roasted nuts. "The mule, along with the mojito, are two earthy, hearty sips. The ginger and mint flavors help digest heavy holiday food and cleanse the palate between bites."
READY FOR A BIG BATCH?
"Every cocktail on this menu can be made in batches except the old fashioned, which can be batched up to two to three drinks at a time," Randolph says. "If you design your event cocktails to all have garnishes on the side of the glass, you can pre-garnish glassware, batch your drinks and, as guests arrive, simply add ice, pour and serve. If you would like to add ice to the batched drink itself, do so 15 minutes before friends and family arrive."