Looking and feeling great will never go out of style. And it's why Mona Lucero, a fashion designer with a line by the same name, strives to create unique, fun and flattering garments—all while leaving as little mark on the planet as possible.
"First, I want my clients to be able to express themselves through fashion; second, I want them to have fun," says Lucero. "I want them to really enjoy it." The designer line is available online or by appointment at her showroom in Denver. In the showroom, she often encounters women making self-deprecating statements about how they look in certain clothes or colors. But Lucero believes quite the opposite is true. "I always keep in mind how a piece will flatter a woman's body," she says. "Our bodies are always changing, and women have all different shapes, but I think every woman can be beautiful and look great in a particular piece of clothing."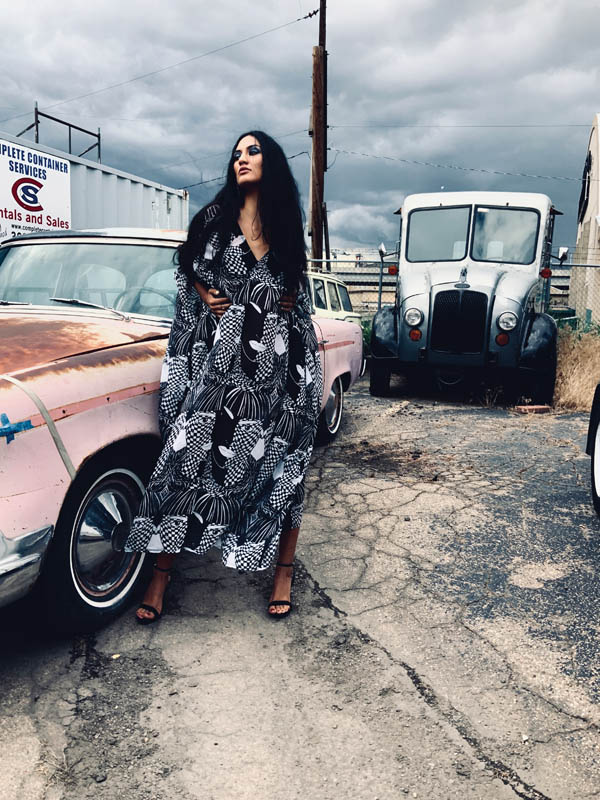 Lucero practices sustainability in ways that just come second nature to her. Even before going into fashion, she upcycled used clothing with beads and buttons. She's thrifty with fabric remnants, always looking for somewhere to use a piece instead of tossing it. Today's line includes what she calls pop deconstructions, where she will combine two vintage t-shirts. A recent example is Atari with Che Guevara. "There's a narrative behind it," she says, "but I want the person who's buying to come up with their own understanding." Lucero attended art school, and today she incorporates her artwork onto some of her designs.
Lucero has always prided herself on being original, and today she can take pride in being an influencer. Last year after doing several fashion shows, she got a sweet surprise. "A woman who attended some shows put together her own look similar to what I had done and tagged me on social media saying something like: 'I've been influenced by Mona style.' I was like, ʻGirl, I'm going to have to give you an outfit.'"
See Mona Lucero's latest looks and what influences her on Instagram @monaluceroofficial.