Sunday dinner is not a gangster movie cliché, nor is it just another meal for Denver's Italian families. Dinner with la famiglia remains an essential gathering that's less about the pasta and red wine and more about the bonding. There is always room for one more around those long dining tables.
Sunday dinner is the warm experience good Italian restaurants have always strived to replicate for diners. More than a century after Denver's first pasta was plated, Italian pizzerias, delis and trattorias are as popular as ever, despite increased competition from a world of cuisines.
"Italian dining is still so popular because it's about family and culture and memories all tied together," Mark Valente says. "The food is very comforting, and Italian culture is naturally welcoming."
The Valente name has been synonymous with Italian food in Denver for 75 years. Now a Denver real estate broker focusing on restaurants, Valente was a partner in the classic Valente's Italian Restaurant, which operated for 44 years in northwest Denver. A cousin still runs the old-school Valente's Deli, Bakery and Italian Market in Westminster.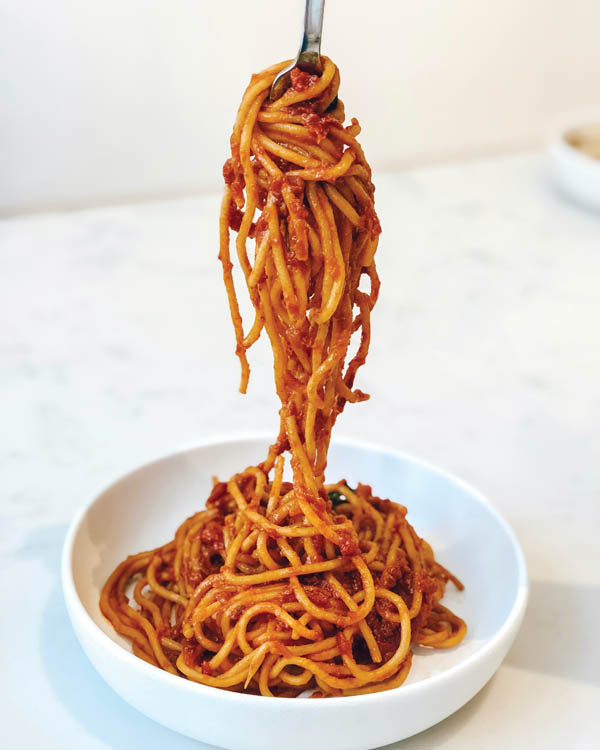 When red sauce ruled North Denver
North Denver was ground zero for Italian bakeries, grocers, sausage makers, bread bakers and affordable red sauce and spaghetti joints, all family-run. Italian "truck farms" supplied fresh produce to the city.
Over time, Denver was labeled a meat-and-spuds "cow town." Looking back, it was really a "spaghetti and meatball town."
For longtime local diners, certain legendary Italian dining spots trigger a flood of
taste memories. The Denver litany includes Carbone's Italian Sausage Deli, Little Pepina's Restaurant, Pagliacci's and Patsy's Inn. Some classic spots such as Three Brothers, Gaetano's Restaurant, Carmine Lonardo's in Lakewood and Romano's Italian Restaurant are still serving.
While nostalgia for those old days is fine, Valente says he'd rather go out for linguine carbonara in the Denver metro area today. "The food is much better now, for sure. We have much better access to ingredients, and the menus are much more sophisticated. There's a lot of really fine artisan Italian restaurants run by chefs," he says.
Colorado Italian-American cooking has expanded beyond spaghetti and meatballs at fine-dining trattorias with menus inspired by individual regions of Italy and complex dishes ranging from osso buco to risotto Milanese.
From Zane's Italian Bistro in Denver to the charming Scileppi's set in the Old Stone Church in Castle Rock, Italian eateries of all flavors are dining magnets throughout Denver's southern suburbs.
Besides the many pizzerias, choices range from old-school Gallo Italian Supper Club and Bakery in Englewood to upscale destinations like Venice Ristorante Italiano.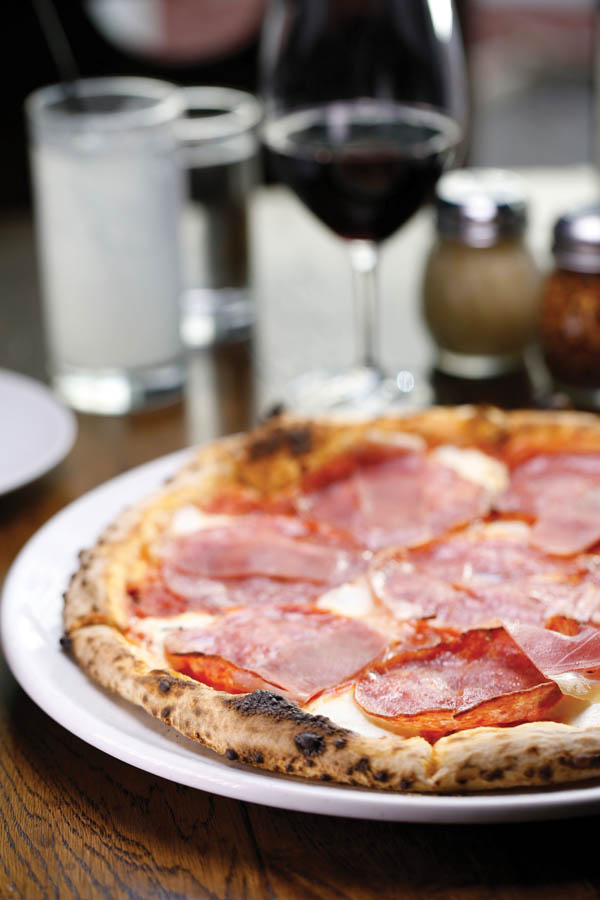 A Neighborhood Pizza Joint
George Eder has been serving authentic Neapolitan pizza for 13 years at Pizza Republica in Greenwood Village, but he has eaten Italian food his whole life.
"I grew up Italian in Detroit, and we still use Mom's and Grandma's recipes in the restaurants," Eder says. A second Pizza Republica location opened in Denver.
"I think the effect Italian restaurants have had on dining in Denver has been to demonstrate a warm and embracing sense of hospitality," Eder says. "Our regulars can go anywhere for pizza, but they keep coming back. We know them by name. I know where they want to sit and what they're going to order."
Despite Pizza Republica's modern look and extensive wine list, Eder says his restaurant is just a neighborhood eatery. "We're not a corner pizza delivery place. We're not the big, fancy place, either," he says. "We're really just another ma-and-pop restaurant."
Mussels arrabbiata, rigatoni Bolognese, the burrata cheese appetizer and Rustica pizza have a "cult" following, according to Eder, and must remain on the menu. The pizzas made from Italian flour bake for about 90 seconds in a 1,000-degree wood-fired oven. The crusts are topped with house-made mozzarella and sausage from Denver's Polidori, a legacy business in operation since 1945.
Chicken Cacciatore with a Personal Connection 
If you've ever dined at Cranelli's Italian Restaurant, you've been befriended by Lasinda Crane. The engaging hostess is co-owner of the almost 10-year-old eatery in Lone Tree with her husband, Jimmy Crane, who creates the cuisine.
"When you walk into Cranelli's, you're walking into my home," Lasinda Crane says. "The most important thing to me is to speak to my guests and get to know them."
Jimmy Crane grew up in an Italian family in Denver and started working in pasta places at an early age. He met Lasinda while cooking at a little Italian eatery.
"There's something about walking into a restaurant where you immediately feel embraced, where you are greeted and cared for," Lasinda says, explaining why the eatery has so many diehard devotees.
She adds that those regulars from a 20-mile radius make the pilgrimage for Cranelli's best-sellers crowned by baked lasagna, spaghetti aglio e olio (regular and gluten-free), a crispy eggplant sandwich and a hidden gem: saucy chicken cacciatore.
While the food needs to be great, Lasinda says it's all about service—and the corps of servers—who distinguish Italian restaurants and explain their long-lasting appeal. "The people who work at Cranelli's are part of our family. I want people that give a damn. Not robots. Not order takers. We kept them all working during the pandemic," she says.
There are so many foods that we love so much that we think of them as "American," but Italian eateries introduced them. So, if you love espresso, pizza, meatball grinders, spaghetti, chicken Parmesan, gelato, mozzarella and tiramisu, kiss an Italian-American today. Now, that's amore!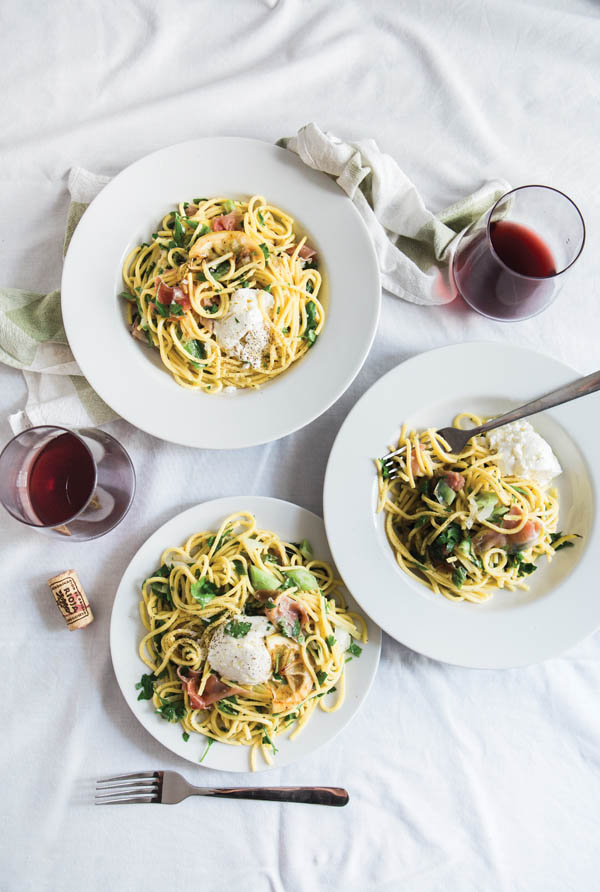 Tasting Italian in Denver's South Suburbs
Chianti Ristorante Italiano
5121 S. Yosemite Street, Denver
veniceristorante.com
Dish to taste: Gnocchi Primavera Potato dumplings and vegetables in citrus chardonnay sauce
10047 Park Meadows Drive, Lone Tree
Dish to taste: Baked giant pasta shells stuffed with ricotta and garlic baked with mozzarella and marinara
Gallo Italian Supper Club and Bakery
3470 South Broadway, Englewood
gallosupperclub.com
Dish to taste: Lobster tail (don't let the name fool you), a crispy puff pastry filled with vanilla cream dusted with powdered sugar
5375 Landmark Place, Greenwood Village
Dish to taste: Rustica Pizza with San Marzano tomatoes, fresh mozzarella, Genoa salami, prosciutto and red pepper flakes
5666 S. Windermere Street, Littleton
Dish to taste: Romano's Triple Treat with eggplant parmigiana, cheese ravioli and pasta with Italian sausage, marinara and Parmesan cheese
Scileppi's at the Old Stone Church
210 3rd Street, Castle Rock
Dish to taste: Linguine carbonara with prosciutto, Parmesan cheese, cream and egg
Venice Ristorante Italiano
5946 Holly Street, Greenwood Village
Dish to taste: Scaloppine Marsala with veal and mushrooms in Marsala sauce with vegetables
3535 S. Yosemite Street, Denver
Dish to taste: Zane's Favorite Pizza with
red sauce, jalapeños , cream cheese, pepperoni and mozzarella