Denver-born chef Mary Nguyen talks about her culinary inspiration, Denver's café society
and feeding twin girls
By John Lehndorff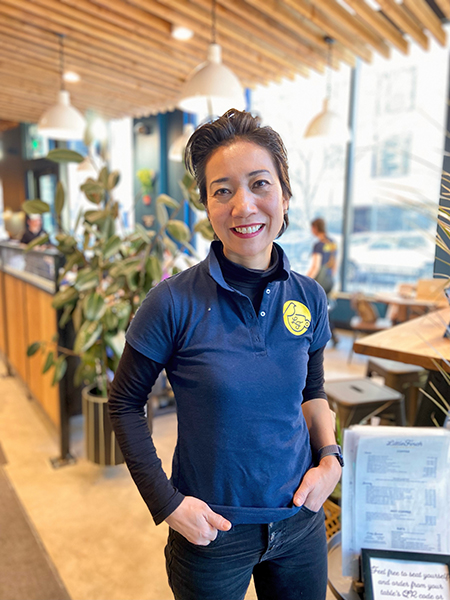 It's no mystery who inspired Mary Nguyen's passion to uplift Denver's food landscape for the past two decades. The award-winning executive chef and owner of the successful Olive & Finch and Little Finch restaurants grew up in Denver in a food-centric family.
"I remember seeing my parents host these elaborate dinners and parties for a house full of people," Nguyen says. "The dining table would have hundreds of little plates on it. You could see the happiness you can provide for other people by feeding them."
A culinary career wasn't on her radar as she studied finance and worked in that industry for several years. "I was trading commodities, but there was this yearning I had to do more. I always really loved cooking but, I had absolutely no restaurant experience," Nguyen says.
To learn as much as she could, she took on three food jobs at once for a year. "I'd wake up at three a.m. to work at Starbucks, do the lunch shift at Hapa and then work dinner at The Beehive," she says. When a full-time job at Denver's Hapa Sushi Grill became available, she grabbed the opportunity to learn restaurant management, despite a stubborn roadblock.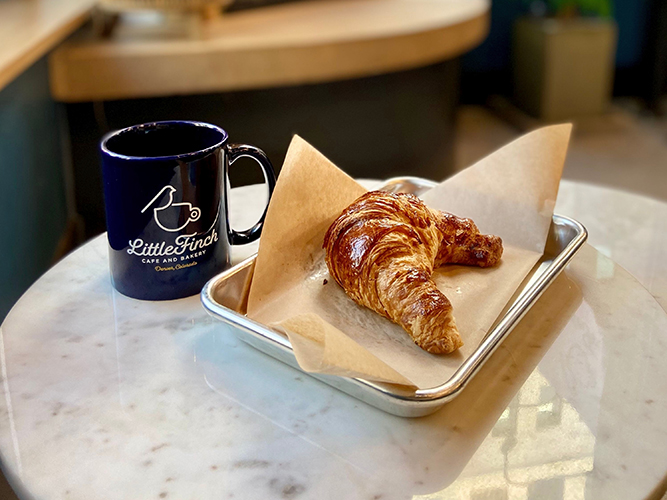 "At Hapa, I was a woman in a male-dominated space. There were some of the more traditional sushi chefs who didn't respect what I did," she says. Nguyen persisted and says that at one point she was the only female executive sushi chef in North America.
Finally, in 2005 at the age of 29, Nguyen opened her first restaurant in Denver to much acclaim. "Parallel 17 was an homage to the food I grew up on," she says. Her parents emigrated from Vietnam. She eventually opened a second eatery, Street Kitchen Asian Bistro, featuring tastes from across Asia.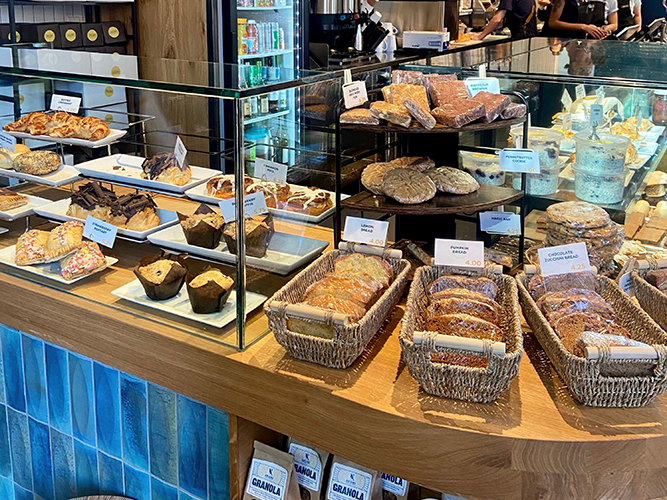 In 2014, Nguyen was at a personal and professional crossroads. She was juggling multiple restaurant locations including the freshly opened Olive & Finch. She was also the mother of twin girls who were born early as she faced health challenges. "It was time for a new chapter for me," she says. Nguyen already had another culinary path she felt passionate about exploring.
"I opened Olive & Finch because there weren't a lot of places to go in Denver for chef-driven, scratch-made food in an environment that was very casual … and not at fine dining prices," she says.
Nguyen admits that Olive & Finch's diverse menu initially puzzled her devoted Parallel 17 guests. "I got the comment: 'You're Asian. Why aren't you cooking Asian food?'" she says. "At Olive & Finch I wasn't limited to a food genre anymore. It didn't have to be Asian."
Nguyen's operation has expanded with nearly 100 employees creating fare served all over Denver thanks to a large wholesale operation. The scratch-made food and baked goods are sold at coffee shops as well as at hospitals and other facilities.
Nguyen has tried to be an influencer when it comes to the taste buds of her twins, now eight years old. "I was naïve. I thought they were going to eat what I wanted them to eat," she says with a chuckle.
"One daughter has a European palate like my husband. She will literally sit there and eat butter and loves stinky cheese," Nguyen says. "The other daughter has a palate like mine. She likes pork belly and gnawing on chicken bones."
Nguyen is proud of the legion of cooks, pastry chefs, servers and managers her restaurants have trained over the years, but there is one ongoing roadblock to staffing. "If you get a job in a restaurant, people ask you: 'What are you going to do when you grow up?'" she says. "We need to remind people that this career is about hospitality.
Every day we get to effect a positive change in people's lives."
Olive & Finch Collective
1552 E. 17th Ave., Denver
303.832.8663
3390 E. 1st Ave., Denver
303.955.0455

Little Finch
1490 16th St. Mall, Denver
303.728.9746
oliveandfinch.com