By Hailee Lucchesi
All product photos courtesy of retailers

LOVE THESE LOOKS to carry you into autumn and beyond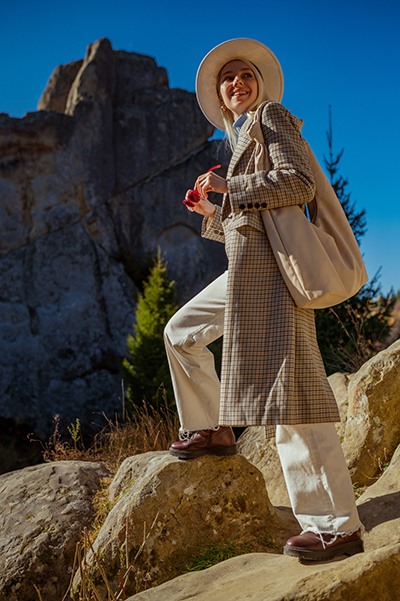 When it comes to fall fashion, there can be an overwhelming amount of looks you want to achieve this season. That is why we've created this "get the look" guide to show you how to nail this season's hottest trends.
Buttoned Up
First, if you're going to call yourself a Coloradan, your wardrobe must have the perfect coat. A LINE boutique has done it once again with its Anine Bing Finley Trench in the most opulent taupe tone. The heavyweight 100-percent suede fabric is designed with center-front closure and optional self-tie belt, making it a fall essential. The long silhouette and modern collar allow this trench to be worn with jeans and a tee during the day or layered over a beautiful pair of pants and a cashmere sweater for a night at your favorite local restaurant. If it couldn't get any better, the leather in this garment was made with the Leather Working Group, an organization dedicated to driving positive change, enhancing transparency and making an impact across the global leather supply chain.
To top off this look, head to Dillard's for its Hobo Pier Shoulder Bag crafted in rich brown suede with a whipstitch. Cleverly designed, the bag converts from shoulder mode to crossbody allowing for two looks in one while keeping you looking functional and fabulous.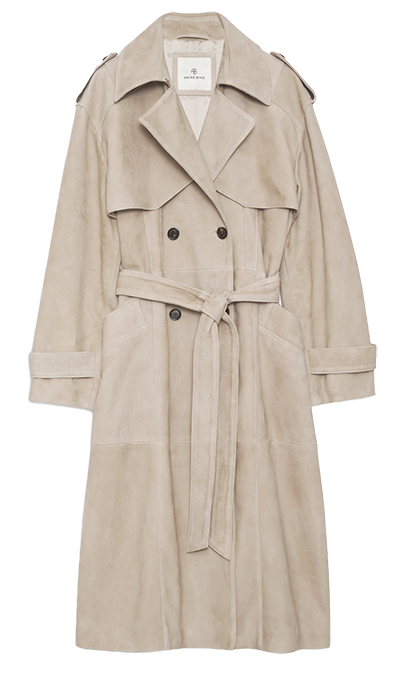 Anine Bing Trench, $1,200 at A LINE, Belleview Station DTC, 303.773.8200, aline-online.com
Hobo Pier Shoulder Bag, $348 at Dillard's, Park Meadows, 303.790.0100, dillards.com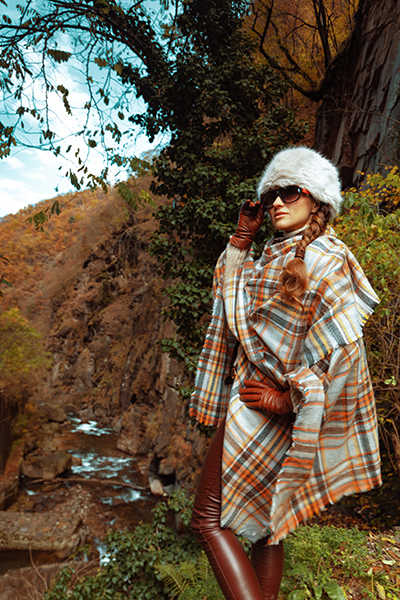 It's a Wrap
One of our favorite styling tricks is the power of an oversized scarf. While traditionally, you tie it around your neck for warmth, we encourage you to use the entire scarf like this one from Insprye Boutique as the hero piece of your outfit. Wrap loosely around your shoulders or tie at the waist with a vintage belt for an easy and elegant look. The simple item instantly goes from basic to bold.
As lucky as we are to have 300 days of sunshine a year, it's essential never to forget one of the most important accessories of all, eye protection. With one of the most extensive selections of lenses on the
market, you can't go wrong with any of Warby Parker's styles. However, we're swooning over its Fielder style in Cognac Tortoise Matte this fall. Made in Italy, this lightweight aviator and classic tortoise shade will keep you protected and poised all year long.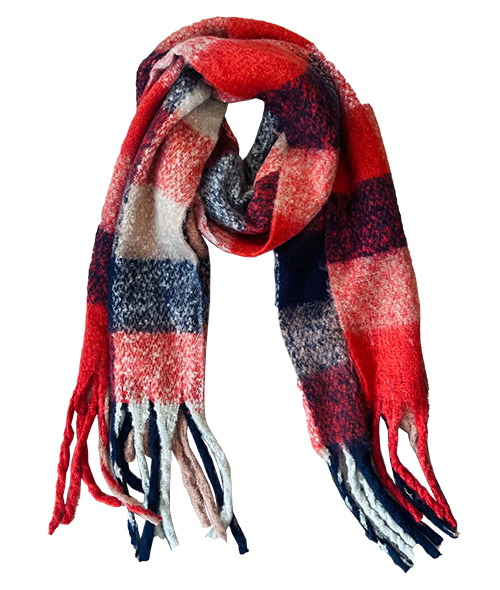 Scarf Wrap, $28 at Insprye Boutique, Park Meadows, 303.898.3892, inspyreboutique.com
Fielder Sunglasses, $145 at Warby Park, Park, Meadows, 720.706.1176, warbyparker.com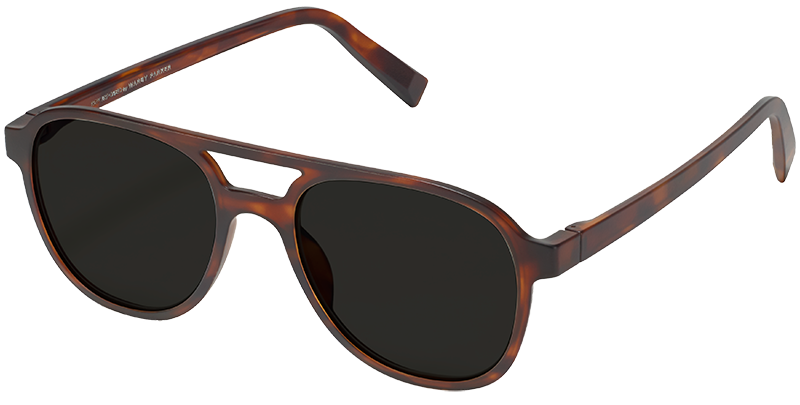 The New Leisure Suite
If you don't already have this style sensation in your closet, now is the time to get your hands on one asap. Luckily for you, Nordstrom has the most gorgeous set from Reiss. The Gina Contract Trim-Shirt and High Waist Wide Leg Pants are an autumn must-have. The relaxed silhouette with ivory piping will have you looking effortlessly cool whether you are going to lunch with friends or out on the town for a special occasion, ensuring you will wear this set time and time again.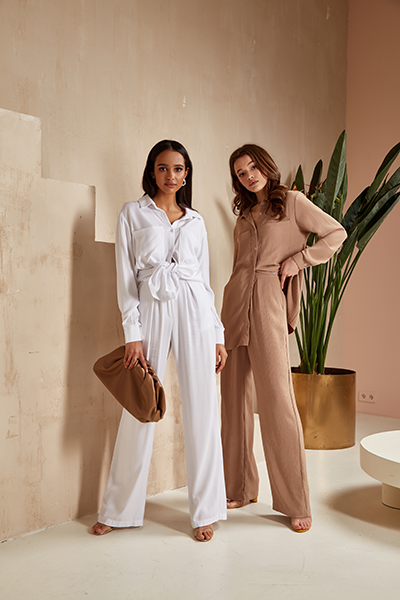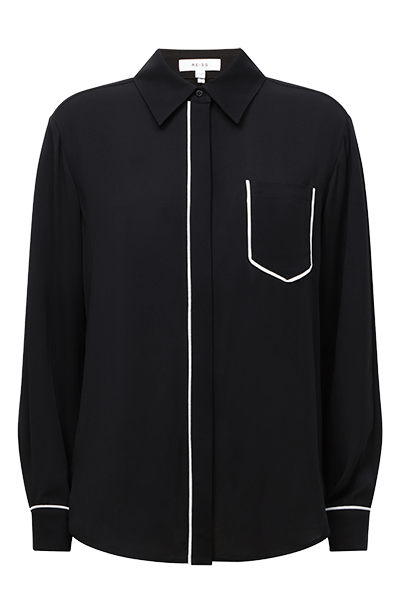 Gina Piped Button-Up Blouse, $225 and Gina High Waist Wide Leg Pants, $245 at Nordstrom, Park Meadows, 303.799.3400, nordstrom.com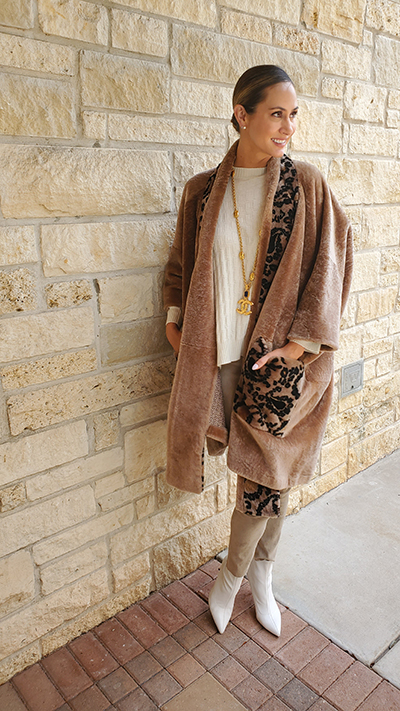 Layered Lovelies
If Dan Sharp isn't already on your radar, we suggest you head to Cherry Creek immediately. Beginning his career in Paris, Sharp is the king of luxury outerwear, specializing in vintage jewelry and European coats made with luxe materials such as cashmere, fox, leather, fur and so much more. This Camel Shearling Wrap is undoubtedly no exception. Crafted with front pockets and animal print details throughout, this layering piece will surely dazzle and delight year after year.
Camel Shearling Wrap with Vintage Chanel Necklace, $3,750 at Dan Sharp Luxury Outerwear,
Cherry Creek, 303.333.6666, dansharpluxuryouterwear.com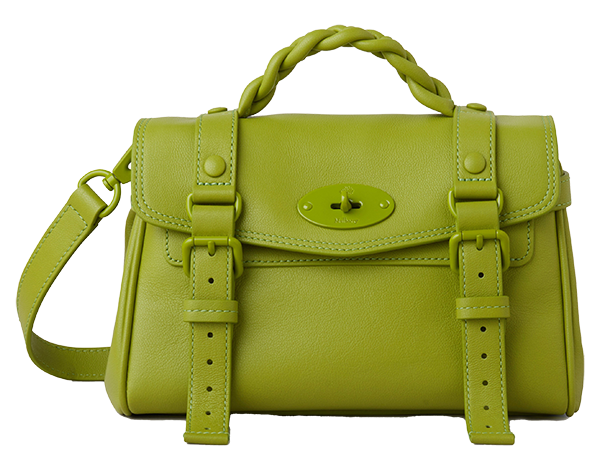 In the Bag
There's one thing you absolutely need for fall: an iconic handbag. When it comes to making the perfect pick, we suggest you go classic and courageous. Look no further than Nordstrom's Mulberry Mini Alexa Leather Satchel in Acid Green. Named after the British fashion icon Alexa, the signature satchel is made with sustainable calfskin leather, a removable strap and a hand-braided handle, electing this handbag to carry you throughout the year. We're coveting the vibrant green, but if this hue is too bold for you, the piece comes in an array of colors to satisfy every bag lover.
Mulberry Mini Alexa Leather Satchel, $1,500 at Nordstrom, Park Meadows, 303.799.3400,
nordstrom.com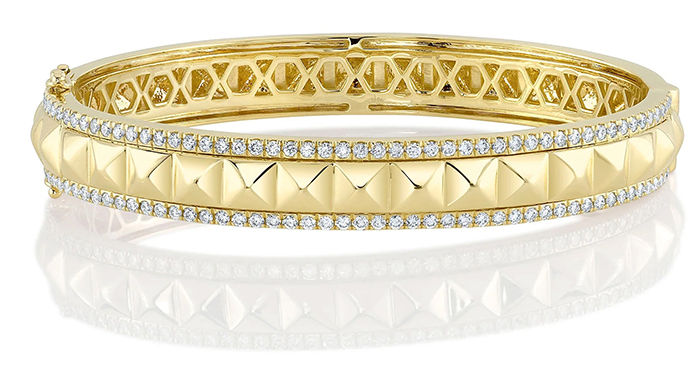 All That Glitters
In need of a little sparkle during the gloomier months of the year? Trice Jewelers has you covered. The Shy Creation 14K yellow gold diamond bracelet will brighten your wrist all season. The studded bangle bracelet with round brilliant cut diamonds on the edges can be worn alone for a show-stopping moment or stacked with other collectible pieces to wear with your daily wardrobe. No matter how you wear this timeless bracelet, we guarantee you will never run out of options on how to style it from day to night.
Shy Creation 14K Yellow Gold Diamond Studded Bracelet, $6,807 at Trice Jewelers,
Centennial, 303.759.9661, tricejewelers.com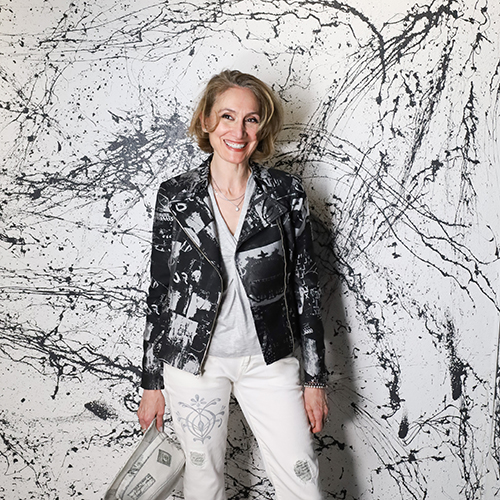 Up and Coming
Stay ahead of the fashion curve by watching for new looks from Keti Vani. This local designer, whose tagline is "Fashion with Fit & Function," is churning out attire for everything from holiday parties to weekend wear.
Keti Vani
347.920.6521
ketivani.com