Ah, autumn. The season of pumpkin-spice everything, cozy crisp-aired strolls through Hermès-orange forests and, with swimsuit season in the rearview, a diet decidedly more laden with buttery baked goods.
With summer's overrun travel season behind us, there may be no better time to hit the road—BYO sweaters.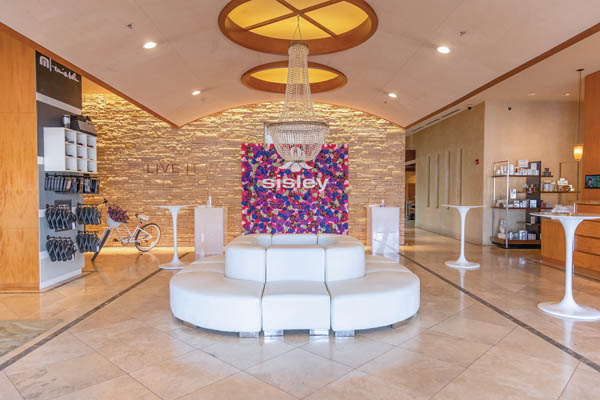 For Spa Lovers
Only a zippy hour-and-45 minute flight from Denver International Airport, Scottsdale is a snowbird favorite for good reason, especially now. Long beloved for its six pools, 200-foot water slide and dedicated golf concierges, the grande dame resort Fairmont Scottsdale Princess (scottsdaleprincess.com) is now home to a Sisley Spa—one of only 27 outposts of the Parisian original across the globe. Book a francophile-worthy 90-minute Black Rose facial for a fresh-faced glow, then take yourself out at the resort's Bourbon Steak restaurant. The chophouse masterminded by James Beard award-winner Michael Mina is a must for their lobster pot pie in brandied lobster cream, plus their hay-smoked tomahawk steak that puts lesser cuts to shame.
For Ski Bunnies
Colorado's leaf-peeping experience is at its literal peak at Snowmass Club (snowmassclub.com), an Aspen-area country club so fabulous you'll want to move in…and you can, thanks to their stable of luxe residences. Amenities here are legendary for good reason, including ski valets, an 18-hole golf course designed by Jim Engh, a 19,000-square-foot athletic club… the list goes on. Their carefully curated fall exploits are also guaranteed to drop your jaw, whether you want to hit the cross-country ski center, mountain bike through Crayola-bright foliage, or (bliss) drop your littles at the on-site daycare, so you can treat yourselves to a topnotch date night at one of the club's three unmissable restaurants.
For Equine Enthusiasts
Even if you're not a longtime horse lover, afternoons in the saddle have a primal allure. In Taos, New Mexico, you can add the rush of nature's water slide, to boot, at their day-long Far Flung Saddle & Paddle Trip (farflung.com). Picture this: watching the morning light cast its gauzy glow over Red River Canyon from horseback on a two-hour ride, then meeting your expert raft guides at the 800-foot-deep volcanic basalt cliffs at Rio Grande Gorge. Hate schlepping your gear? Don't fret. While you tuck into a chef-made lunch, a team of horses and mules will carry your accoutrements to the lapping waters in the canyon. There, you'll launch into a 9-mile float trip and pass seriously postcard-level sights (look for abandoned 1930s homesteads and centuries-old petroglyphs of bighorn sheep and mule deer that were once picked into the rock by the area's original indigenous inhabitants).
For Cool Kids
Reliving your collegiate experiences is possible … no Solo cups required. At Grand Junction's Hotel Maverick (thehotelmaverick.com), tucked on the Colorado Mesa University campus, extracurricular activities their staffers can help you plan would wow even the most starry-eyed freshman. Searching for wild horses amid the 36,000-acres of Little Book Cliffs Wild Horse Area? Check. Sipping your way through local vineyards, from Talon Winery to St. Kathryn Cellars? Check. Or make like Brad Pitt in A River Runs Through It and fly-fish the crystalline waters of Grand Mesa National Forest. Grand, indeed.