It's so satisfying to welcome guests to a seasonally decorated home, trimmed with plants, flowers and autumn décor from the front walkway, through your front door and into the heart of your living space. We've got tips for dressing up each of these key areas—and what to do if you can't pull it all together yourself.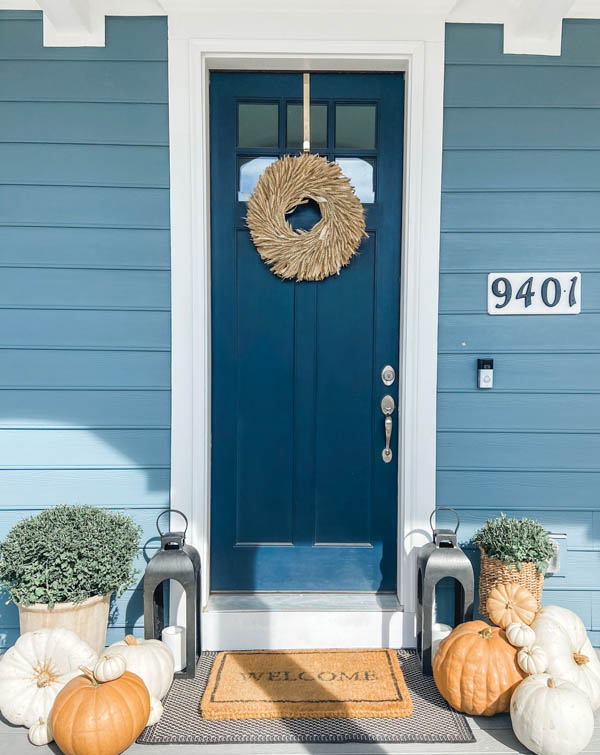 The Front Entry
Dress up your front door by flanking it with fresh, fall-flowering plants such as hardy mums, ornamental kale or Allium Millenium—a member of the onion family with large purple globes comprised of tiny blossoms.
Lanterns
Either hanging or sitting on the front stoop, decorative lanterns with LED candles add warmth to your entrance in the evening. On the ground, cluster them in different sizes or shapes for a curated look.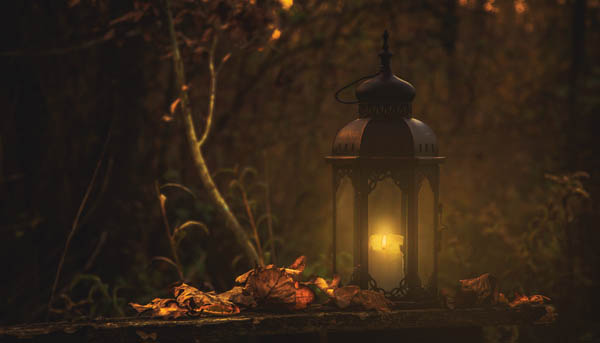 Living Room/Family Room
Grab an extra pumpkin or two when you're at the patch to use as a "vase" for a fresh floral arrangement. Make a large hole at the top and hollow out the pumpkin as you would if you were going to carve it. Use wet floral foam to hold stems in place to create a gorgeous display using button mums, roses, greenery, dried fall leaves and more.
Hand Painted Pumpkins
Zhuzh up any tabletop with a collection of painted and/or gold-leafed mini pumpkins. Glitter adds even more glam—and the kids will love helping with this project. Paint a small pumpkin or gourd in your favorite fall color or a color to match your home's color palette, then drizzle gold paint, letting it run down the sides or coat the stem with gold glitter and "age" it with spots of gold.
Kitchen/Dining
Tie store-bought pinecone or eucalyptus wreaths to the backs of dining chairs or bar stools. Use a decorative ribbon and add artificial flowers or other decorative items to the design—or don't, depending on your own style.
Place Setting Pumpkins
A quick-and-easy way to up the fall factor for a special dinner is to simply add a small pumpkin in the center of each place setting. White pumpkins make an impact for a neutral palette or choose green gourds for an earthy look.
Pick Your Palette
Fall colors extend far beyond the browns, reds and oranges seen in the changing leaves. Choose colors for your fall decor that complement your current home design or that contrast it—either way, it's going to look amazing. Give these combinations a try:
Pale turquoise and burnt orange
Eggplant and sage
Burgundy, gold, teal
Moss, rose, burnt orange
Chestnut, navy blue and deep mint
Go Pro
Let's face it, in the past, you've probably had grandiose ideas of the perfectly decorated home for the season or the holidays, but then life got in the way. Whether you just don't have the time or aren't sure how to pull a look together, there's help! Denver's SPRUCE offers seasonal front entry decorating packages—they show up, bring all the supplies and decorate your exterior front entry. You can opt for one-time decorating or go with the subscription, where they will come every three months and refresh your design for the current season.
spruce-design.com