The Valley Isle welcomes visitors as they make their final approach to this tropical paradise—spreading wide welcoming arms in the form of East and West Maui peaks, sparkling Pacific waters at either end and the Spirit of Aloha permeating the air. Maui is one of the few places on the planet where I feel like I'm coming home to every single time I visit. With varied activities, climates, resorts and dining, Maui has something for everyone and is a true gem of the Hawaiian islands.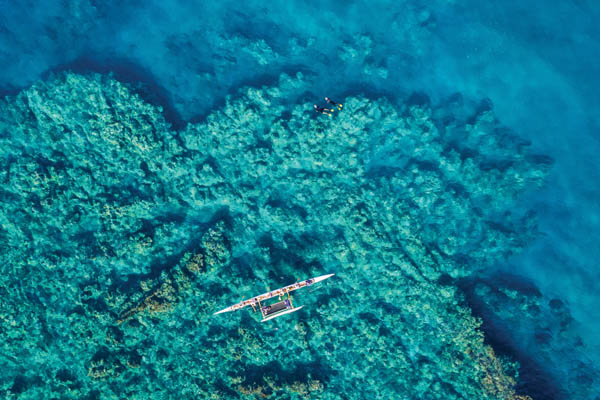 For those who have never ventured beyond the pristine white-sand beaches and chilled cocktails of the shores, Malama (which means "to take care of, preserve, protect") is an initiative to give back to the islands and is a fresh way to experience Maui in aquaculture, habitat stewardship, reforestation and sustainable farming. A plethora of volunteer Malama opportunities provide a deeper understanding of the land and culture, and several hotels and resorts incorporate these Malama programs, offering special discounts and even free nights in a win-win for both the island and visitor.
When thinking of Hawaii, coconuts and palm trees often come to mind, maybe macadamia nuts and mangoes. But cacao? On Maui? That may soon be the case with Maui Ku 'ia Estate, the burgeoning working chocolate farm on 20 acres of agroforest and factory on the slopes of the West Maui Mountains near Lahaina. The business was opened in October 2019 by Gunars Valkirs, longtime resident and philanthropist, and 100% of profits from the chocolate sales are donated back to the community. Named for the ahupua 'a (historic land division) on which the farm now stands, the term means "spearhead" as it was previously an area where battle was practiced and training took place.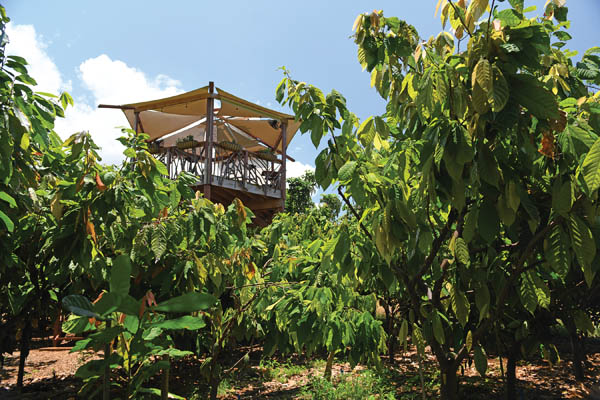 Today, it's the site of much sweeter endeavors, like the tour I take of the sprawling farm and sustainable factory where the chocolate is produced. I even have some mailed home in a chilled shipping package, a great way to keep my bag from having a melted chocolate lava field of its own.
Located in the magnificent Olowalu Valley, the Olowalu Valley Cultural Reserve is an incredible way to experience a day of discovery. Weeding invasive species, planting indigenous plants and listening to spoken stories beneath tree branches is an eye-opening opportunity to be educated in the land and culture, whilst giving back and strengthening the connection of people.
Where to stay
For a luxury stay on the sunny shores of Maui, Andaz Maui at Wailea Resort is just the spot. Whether enjoying the sumptuous suites or private villas, several infinity pools or lounge terraces, you can't beat Andaz's beachfront location, fine-dining at Morimoto Maui and top-tier service.
The recently constructed AC Hotel by Marriott Maui Wailea is a chic spot to take in sunsets, lounge by the pool and enjoy the island breezes from its perch on the hill. One of my favorite spots to hang out is KAI, ("sea" in Hawaiian), where tropical cocktails and tasty tapas-style food pepper a creative menu.
On the Western side of Maui, the Ka 'anapali Beach Hotel is a historic favorite of generations of travelers. Recently undergoing a hotel-wide renovation, the crown jewel is the new Huihui restaurant. Focusing on local flavors, the mouthwatering cuisine can be enjoyed at this breathtaking beachfront hale ʻaina, complete with stage for evening performances. For a different and unforgettable perspective on the ocean, start the following day with an outrigger canoe experience from the beach of the hotel.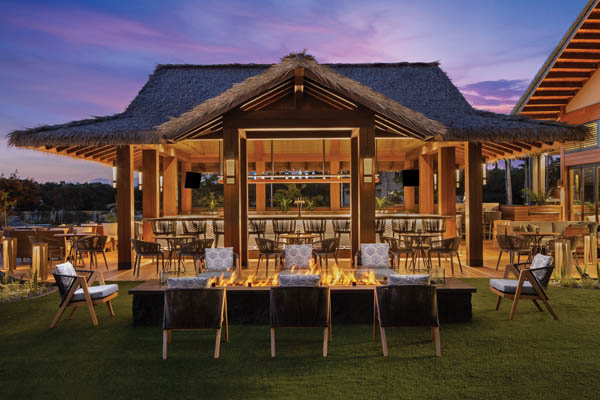 Outdoor Cooking
Kiawe Outdoor is an experience that marries all these concepts together—exquisite dining, luxury services, sustainability, breathtaking nature and an all-around good time. After we head Upcountry, watching the valley reveal itself below, we take in a sweeping view of the ocean while sipping a glass of champagne as a pineapple slowly roasts over an open fire made from invasive Kiawe wood. We consume the gracefully presented appetizers—my unexpected favorite is a venison tartare, the invasive deer actually being hunted by the chef the previous day. You can't get more organic than that. Several courses of sophisticated food are served on a boho-chic community table, as I get to know my fellow diners and laugh until the stars come out and our grilled pineapple arrives atop a cake with fresh farm-grown mint and a rum foam.
Maui always has surprises in store; just when I think I've done it all and seen everything there is to see, there's more. So much more. Whether taking a family vacation, seeking adventure in the South Pacific, or saying your vows on the shores of this idyllic location, Maui is a wayfarer's paradise.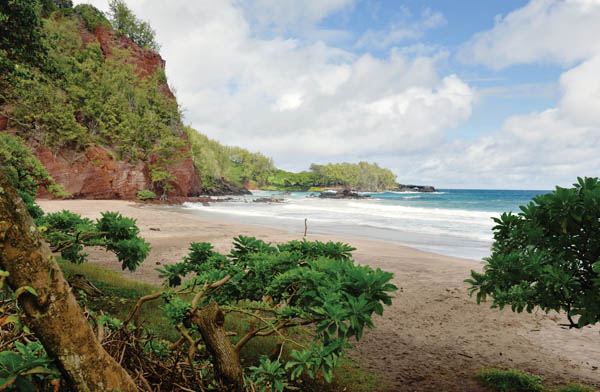 INSIDER TIPS
A popular drive on Maui is to take the Hana Highway to Hana. An insider tip is to leave early in the morning to avoid crowds; stop by a local coffee shop for some Hawaiian coffee, rent a convertible and enjoy the meandering drive to Hana. Right before you reach the town itself on the right side of the road, my favorite "banana bread stand" is by Hana Farms. Definitely try the Chocolate Chip Banana Bread and fresh lilikoi (passion fruit). Beyond Hana, the Pipiwai Trail or Bamboo Forest hike is spectacular. It is possible to drive the entire circumference of East Maui, the road will lead to you Kula, and I highly suggest to make an entire day of it.
GETTING THERE
Direct flights from Denver International Airport (DEN) to Maui (OGG) are available on United Airlines. Several connecting flights are available on other carriers.