By Faerl Marie Torres
DINO CHRONOPOULOS, transports wine buyers from south Denver to Italian vineyards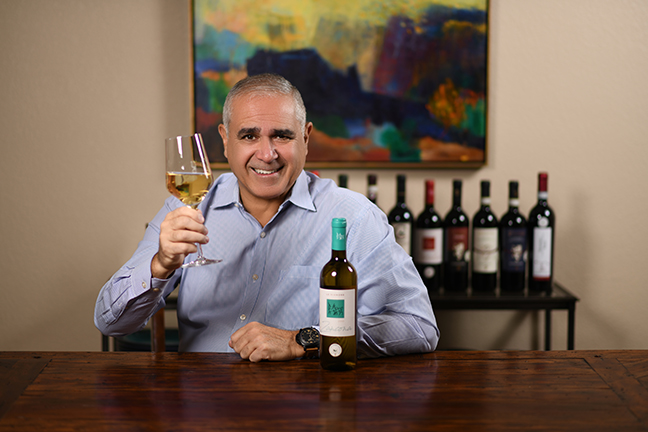 IMAGINE YOU'RE WALKING through the La Sclusa vineyard in Northern Italy. You brush your hands across sun-warmed leaves and join a tasting of the Friuli Colli Orientali in the middle of a historic field with four generations of vintners. Now, imagine a technology that takes you on this sensory journey from your favorite wine shop or restaurant directly to the vineyard, just by scanning a QR code. Thanks to Dino Chronopoulos, founding partner of VinWine Brands, this innovation exists and will be available to consumers soon.
Chronopoulos grew up in Veneto, a region famous for its delicious wines, breathtaking landscape and canal-filled capital city, Venice. His passions for technology, consumer experience and wine married to create vinwineXperience, an innovative and proprietary technology that brings consumers direct to the vineyard of the bottle in hand.
After 25 years in global agribusiness, consumer products and telecommunications, Chronopoulos brought his love of viniculture to the forefront, partnering with a team of experts in Italy to make wine selection an interactive, sensory experience. VinWine Brands wants consumers to feel like they're visiting the vineyard and its winemakers when they access the vinwineXperience QR code. Interactivity allows consumers to be their own guides, including expanding pairings to be multi-dimensional, and matching wine with cuisine styles from around the world.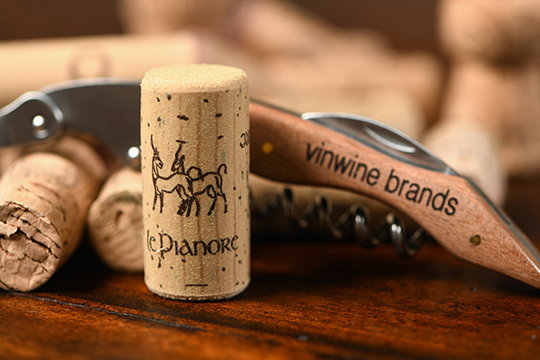 Chronopoulos wants choice to be about more than affordability and trusting the waiter, particularly in restaurants without a sommelier. "Wines are complex products," Chronopoulos says. "Unless you know your labels and wines, it's like playing roulette." His voice filled with excitement as he talked about bringing Italian viniculture to wine lovers around the globe, introducing consumers to the smaller, family-owned wineries he loves.
His passion is making wine and viticulture knowledge accessible, translating from Italian grapes to global consumers. Part of this translation is done through co-labeling, which provides characteristics beyond grape variety and region. VinWine Brands co-labels group wines into collections such as artisan made, sustainably farmed, cellar reserve and more, which is particularly good for collectors. These collections enable VinWine Brands to educate consumers and market the viticulture. Many of the vineyards are in UNESCO World Heritage Sites, unprecedented in their beauty and distinction. This interactive experience direct from the label, allows consumer to get a feel for the terroir that makes each wine so special.
The native Italian lives in Denver but when Chronopoulos opens a bottle and sniffs, he's transported to his home country. Upon opening a bottle from a new winery, he was hit by the smell of wildflowers so intense, it felt like he was there. He's excited to pair that smell with the vinwineXperience interaction. "It opens the world to the consumer … bringing the winemakers' passion to the table," he says. "It hits all the senses—what you see, what you hear, what you smell, what you taste and what you touch on the screen."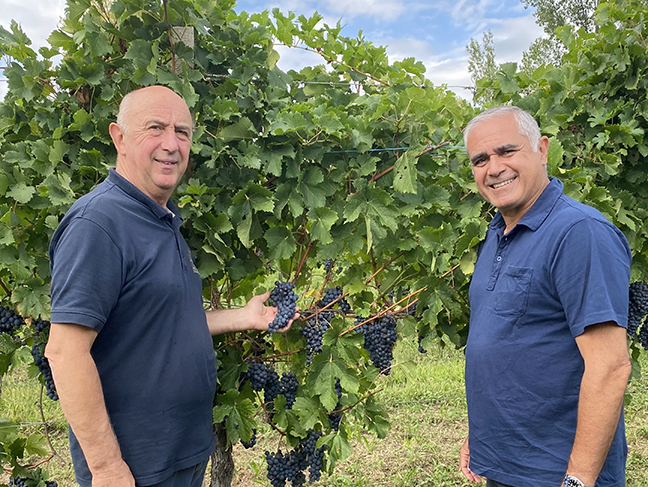 For Chronopoulos, wine is about more than sensory pleasure, it's about representing his native land, introducing the winemaking families he's come to know and respect, and sharing his knowledge to create an experience for people to appreciate all aspects of the wine and what goes into each bottle.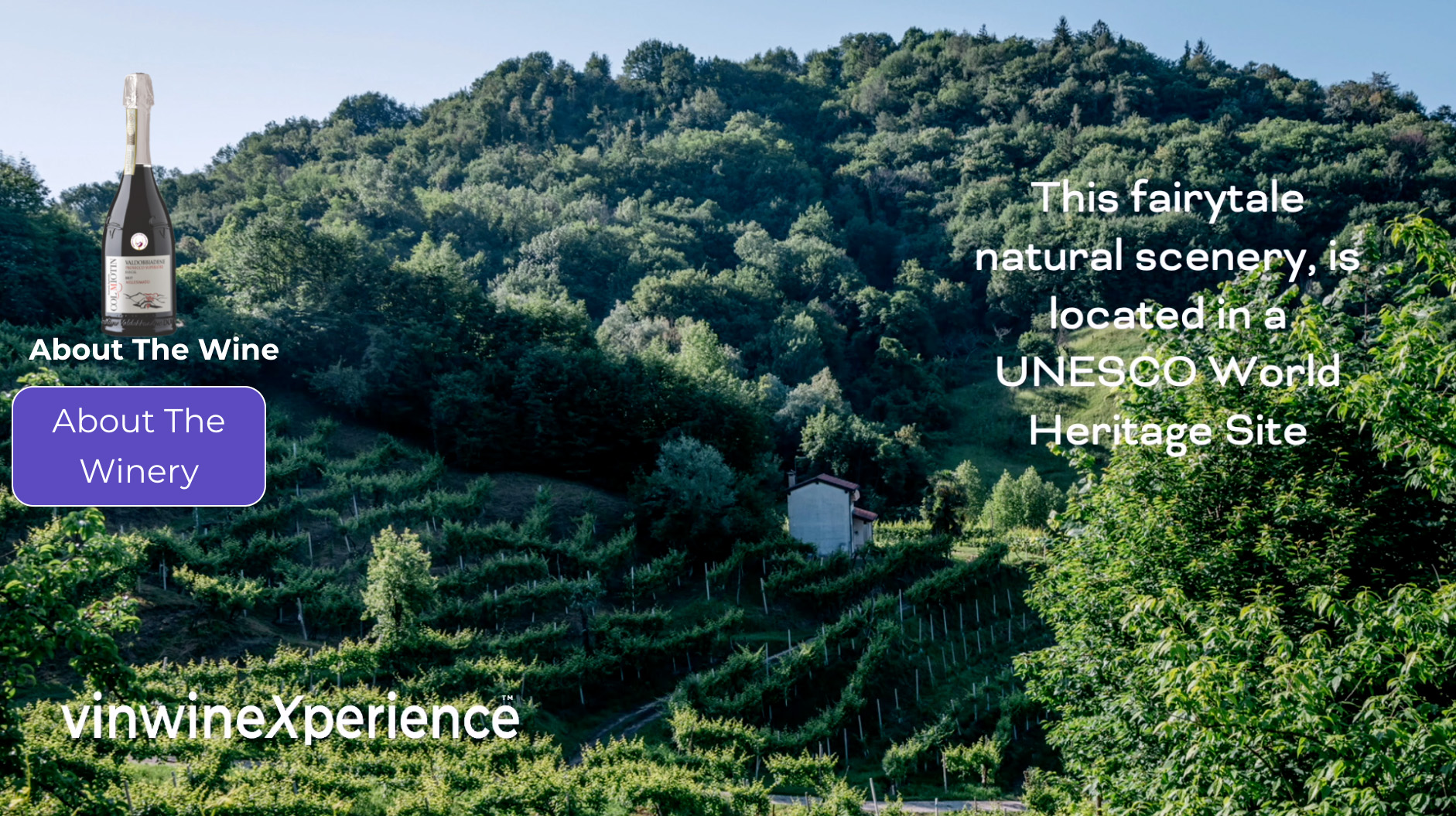 An example of what you'll see when you scan the QR code to learn more about this wine and winery with vinwineXperience technology.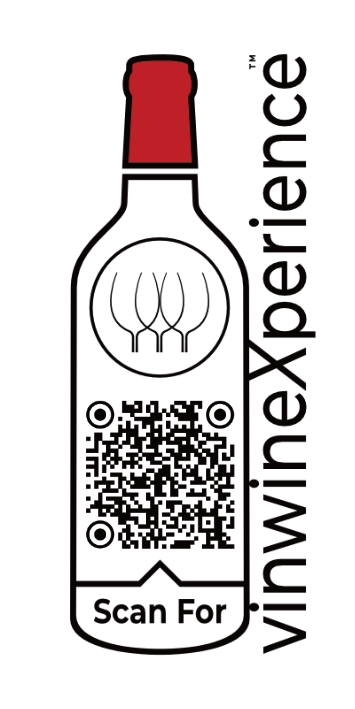 Col Miotin winery – Brut Millesimato Prosecco

VINWINE BRANDS
vinwinebrands.com