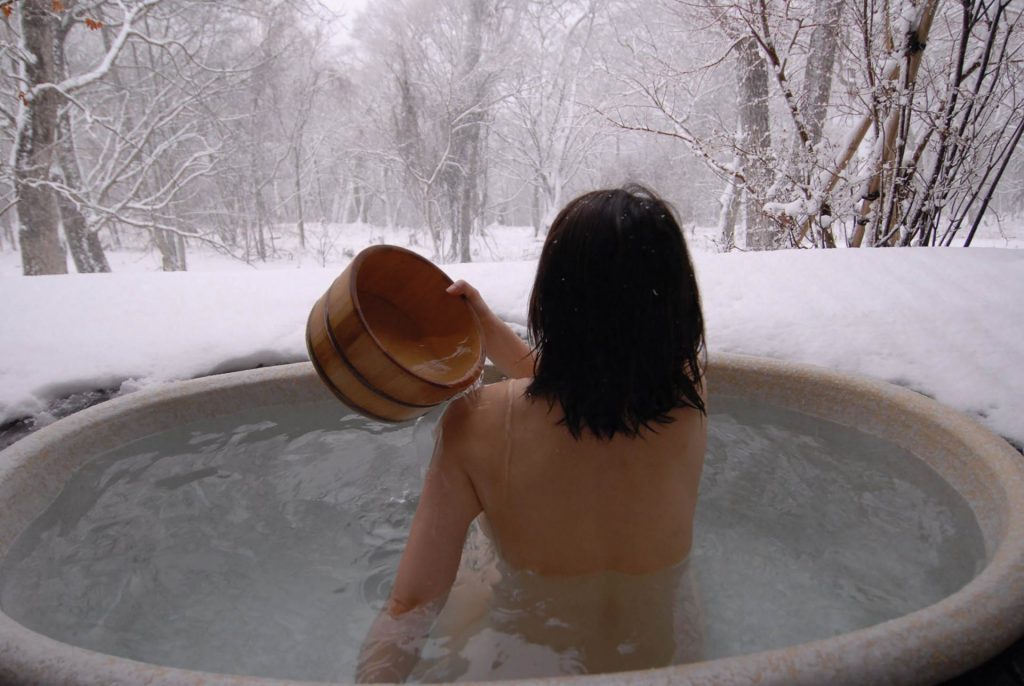 At the start of 2020 we all had our own idea of what the word self-care meant. For most, it meant what we needed to do to make ourselves feel whole, alive and centered. As the year went on, that idea changed. While we have had to alter how we take care of ourselves it is still just as important. We've had the privilege to travel across the country visiting some of the most beautiful spas, many of these gems are just a short trip from home. So whether your focus is wellness, fitness, meditation or overall health, here are a few of our favorite escapes.
Copperfalls an Aveda Spa and Salon in Castle Rock uses botanically based products and ancient rituals to provide the serenity we seek. The Wellness package includes a dual exfoliation facial with a renewing neck and décolleté treatment, eye treatment, beautifying body wrap and a 30-minute massage, as well as a spa lunch. This experience is the ultimate for overall wellness and relaxation.
Copperfalls an Aveda Spa and Salon
340 Perry Street, Castle Rock,
303.814.2035; copperfalls.com
Next we suggest you head to Texas for a visit to Loma de Vida Spa & Wellness in San Antonio. The quality of service, treatments, environment and nutrition offered at Loma de Vida Spa & Wellnessis hard to beat. The center is completely secluded which gives one the feeling of being in your own world, far away from the stresses of home. They provide a full menu of face, body, nail and hair services along with other wellness offerings. Your stay includes access to the vitality pool, Himalayan sauna room with a full Himalayan salt wall and the Eucalyptus steam room. Guests also have the option of reserving a private suite for complete solitude. This spa is a must visit.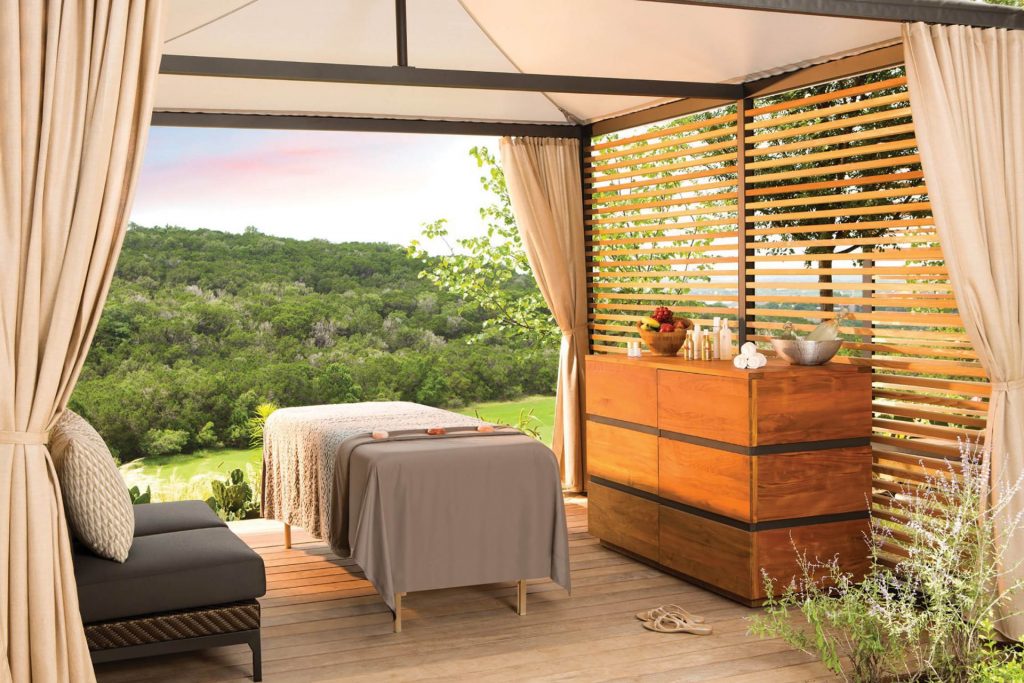 Loma de Vida Spa & Wellness
16641 La Cantera Parkway, San Antonio,
210.558.2252; lomadevidaspa.com
Arizona is home to The Fairmont Scottsdale Princess a USA Today's "10 Best" Reader's Choice Top 10 Winner Best Hotel. Well & Being Spa at The Fairmont Scottsdale Princess in Scottsdale provides a perfect combination of spa and wellness services. The Havasupai Falls Rejuvenation body treatment is sure to send you into pure bliss. You will be taken on a journey of sage smudging, a purifying scrub using desert salts, followed by a Himalayan salt stone massage and to finish, a detoxifying Sedona
clay herbal wrap. Enjoy other wellness services including acupuncture, personal fitness training and aerial yoga. Whether you spend a few days or a whole week, you are bound to leave feeling energized, enlightened and empowered.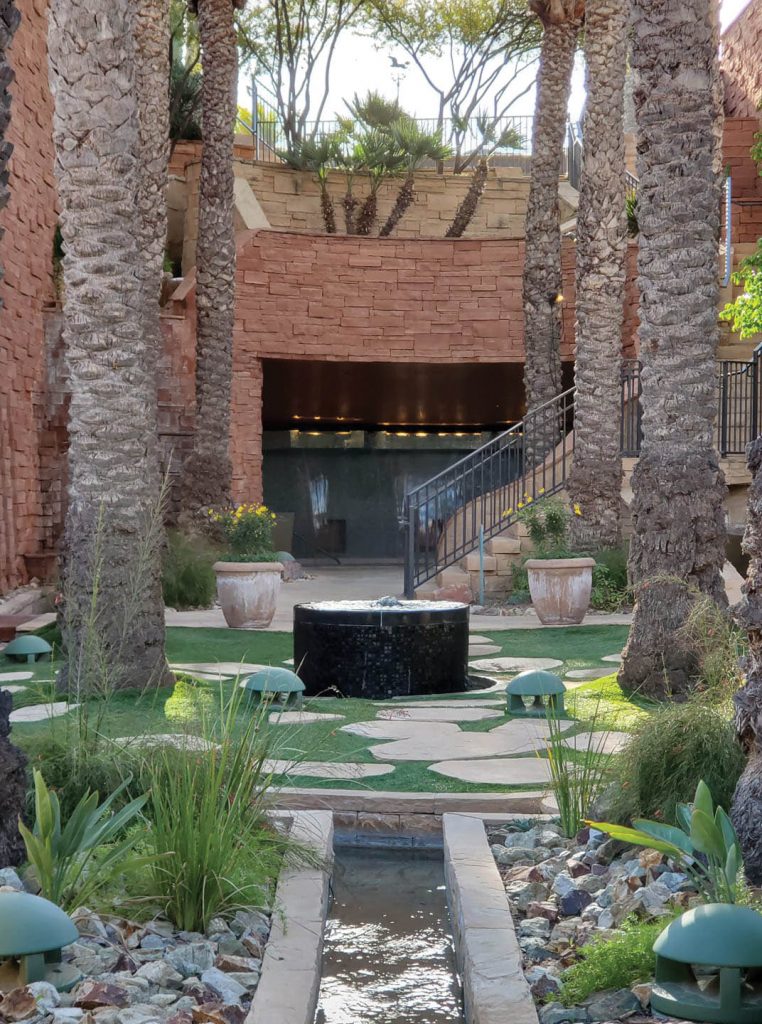 Well & Being Spa at The Fairmont Scottsdale Princess
7575 East Princess Drive, Scottsdale,
480.585.4848; fairmont.com/scottsdale
Last but not least, is a New Mexican desert sanctuary, the illustrious Ten Thousand Waves in Santa Fe. A world in itself, inspired by the mountain hot springs of Japan. This next-level spa experience in tranquility and tradition offers everything from eight different Japanese style indoor/outdoor hot tubs for soaking, to spa services such as massages and foot treatments. With beautiful accommodations and the upscale Izanami restaurant serving up a wide range of Japanese cuisine, this beloved retreat continues to enchant visitors time after time. A trip to this "other world" is sure to bring you back to life.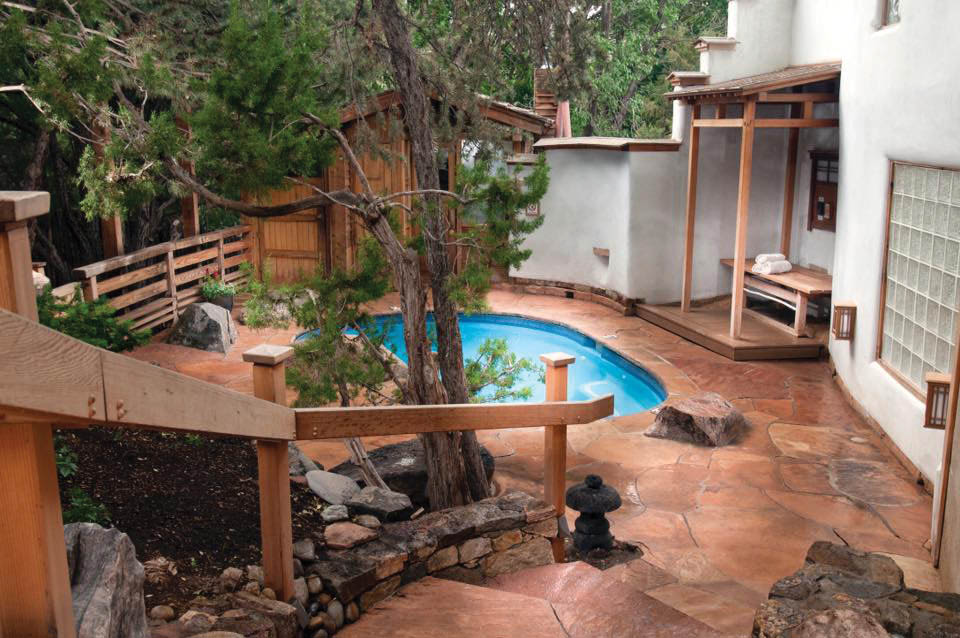 Ten Thousand Waves
21 Ten Thousand Waves Way, Santa Fe,
505.982.9304; tenthousandwaves.com