An oft-overlooked design element, window coverings—when done right—will give your home the perfect "finished" look and feel. There's plenty to consider. Will you choose draperies, curtains, blinds, shutters or shades—or a combination? There's hardware and decorative add-ons, too.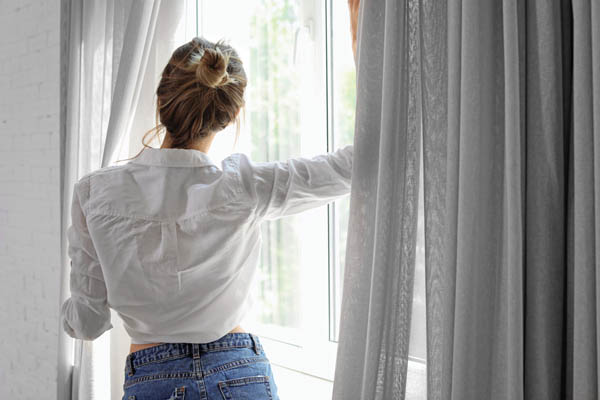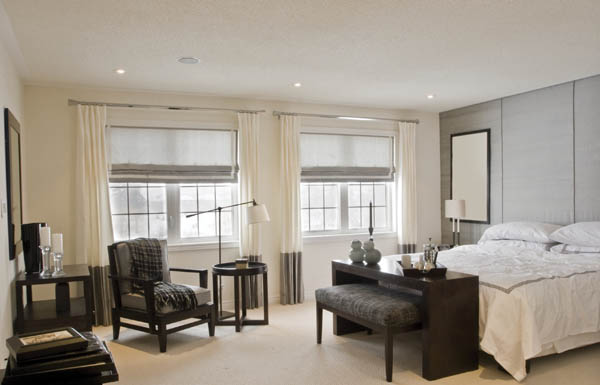 TYPES TO CHOOSE FROM
Draperies and Curtains
Wait … aren't they the same? Curtains are stationary and decorative; they don't slide across the rod to open or close, while draperies do. Both options are often paired with sheers to filter out some light without completely obscuring the view. There are various options for customizing drapes and curtains, including length; different pleat styles, which will determine the fullness of the fabric; and the fabric itself.
Shades
Contemporary shade options include cellular (or honeycomb) shades, which are über energy efficient because they trap air to create a layer of insulation. There are woven wood shades, roman shades, roller shades and more. Ginny Taylor, owner of A Better View Decor, sees her clients moving toward simple solutions. "People want one and done," she says. Shades are a popular choice—especially today's roller shades that come in an array of colors, opacities and design styles.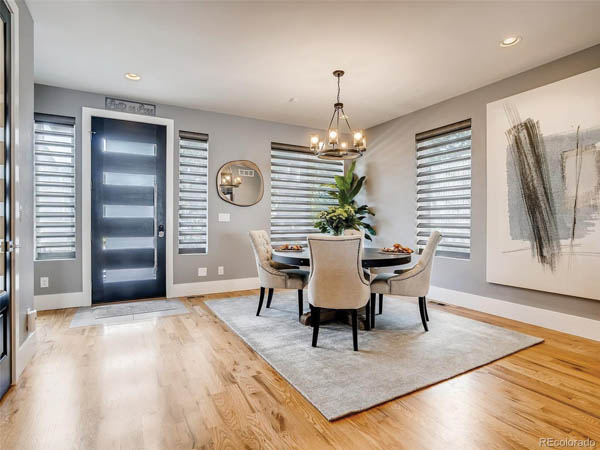 Blinds and Shutters
Horizontal and vertical blinds come in wood or faux wood and composite materials. They are lightweight and are available in a bevy of colors, finishes and slat sizes. While blinds can move up and down like a sash, shutters are a stationary unit within the window frame. Only the slats move. Choose from the traditional Southern style or a sleek, modern look. They're available in wood as well as warp-free, UV-resistant materials.
Make It Sustainable
Many window covering styles come in sustainable materials such as grasses and bamboo. "Green is something every window-treatment consultant should talk about," she says. "We shouldn't be on this planet to create more waste. I believe that we should at least be knowledgeable of what sustainable materials are out there in the world."
Embellish Your Design
The choices are nearly limitless for draperies and curtains, but one of her favorites is drapery tape, which can add a punch of color, texture, and design to the leading edge of split-draw drapery pair.
Hardware components are another way to customize your window coverings look. For curtains and draperies, you might choose metal or wood, fluted or not fluted rod, simple or decorative finials. "Hardware stands on its own as a design element in the room," Taylor says.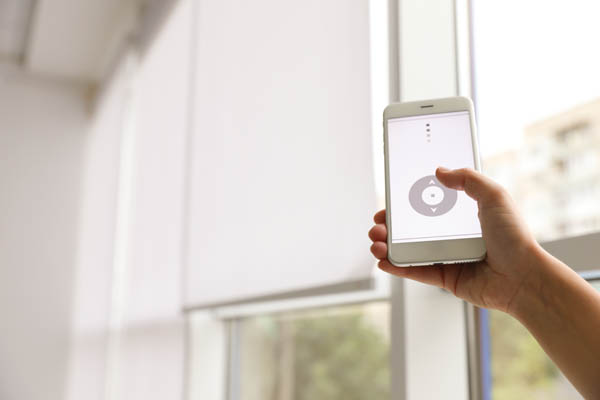 Put It in Motion
Motorized window treatments are the new normal in the window-covering industry. You can set "scenes" through an app, which automatically opens or closes window coverings based on a schedule you program. This is a great security measure when you're on vacation.
The most important factor in designing new window coverings for your home is you. What's your personal style? What works for your lifestyle? What will make your home have that perfect "finished" look for you?
A Better View Decor
720.333.6934; abetterviewdecor.com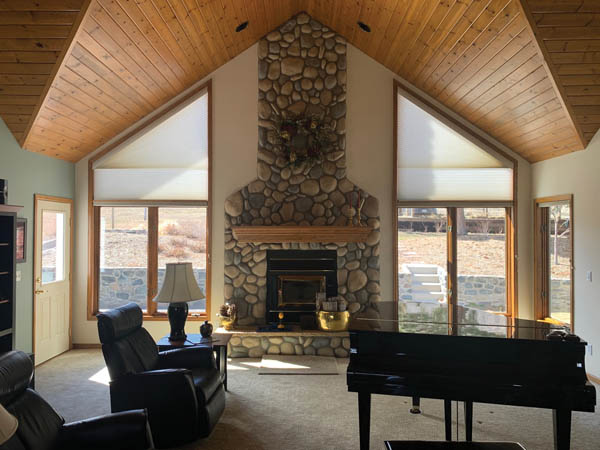 WONKY WINDOWS
All this is great, but what about windows that have unique shapes? And ones that are up too high to reach? No problem. Specialty blinds are available from Blind Corners & Curves that can accommodate nearly any shape or size. They come in a variety of colors, and motorization is the standard even for these highly custom blinds.
While those windows reach to high peaks of your home are amazing for capturing the views, they can be a real problem when they allow UV in at the hottest part of the day ruining flooring, rugs and furniture or causing a glare when you're trying to work or watch the television. You love your windows, but "you want to control the sun, when you want to," says Blind Corners & Curves owner Brian Workman. "When you want them wide open, you hit a button, and they go all the way to the top."
The most important part, according to Workman, is that they are fully operable, so you don't have to sacrifice the view—probably what you fell in love with about the windows, maybe even the home—with stationary window coverings! The most common motorization, according to Workman, is a rechargeable battery style, so there's no need for wiring, and you can control the shades using your phone, Alexa or whatever home-automation device you choose.
Blind Corners & Curves 303.755.5000; blindcornersandcurves.com