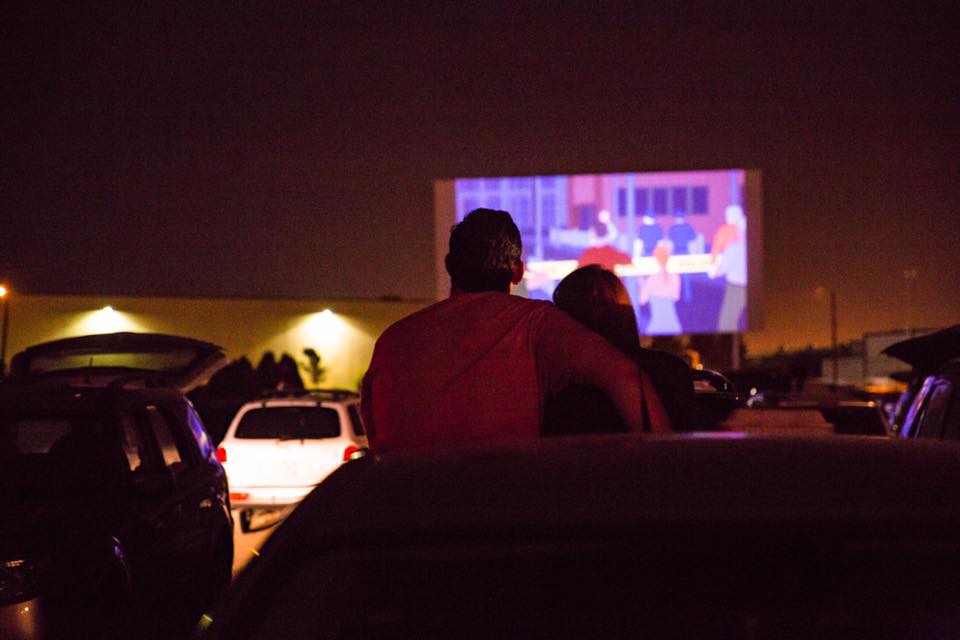 The classic drive-in experience—films at sunset with popcorn-scented breezes and packed carloads of families—had been fading into memory in this digital world. Then, the pandemic arrived and, in the weird summer of 2020, viewing movies outdoors suddenly makes a lot of sense.
Colorado's remaining old school drive-in movie theaters report being jammed and several new drive-in and walk-in outdoor movie opportunities (such as Centennial's free Wheels and Reels drive-in at The Streets at Southglenn) have popped up nearby, providing safely distanced fun.
Even more good news: The drive-in experience has vastly improved over the years, with advanced screens, digital projectors and better sound provided by FM broadcast versus the iconic-but-tinny car-side speakers. New guidelines do limit the numbers of cars, filmgoers can't mingle and masks must be worn walking to concessions and restrooms.
The Landmark
Produced by The Myxed Music Group, it's first come, first serve for the films being shown on a large screen on the upper deck of the parking garage at The Shops at The Landmark. Friday is date night with romantic comedies and Saturday is family night. The "doors" open at 6:00 p.m. for cars; walk-in viewers can set up well-distanced chairs, blankets, etc. Movie sound is provided on speakers as well as an FM radio frequency. Movie buffs are encouraged to grab a bite to eat from The Landmark restaurants sponsoring the free event, including Pizza Republica, Jing and Bad Daddy's Burger Bar.
GO: Lineup.
Park Meadows
Lone Tree's retail resort has been airing Cinema Pop-Ups in its Nordstrom parking lot since June every Wednesday through Sunday, featuring one blockbuster a night that starts around 9 p.m. The first weekend of August is set to be the drive-in's last showing.
GO: Lineup and tickets.
The Streets at SouthGlenn
Free movie nights are on tap though the end of August with the City of Centennial's Wheels and Reels. Family-friendly films are shown mostly weekend evenings on a large screen in a parking lot at the Streets at SouthGlenn. The lot opens at 7:30 p.m. though many folks line up earlier, with movies starting between 8:30 and 9:30 p.m. There is no charge, but reservations are required.
GO: Lineup and reservations.
88 Drive In Theatre
For a traditional drive-in film-going thrill, fill your car—but not the trunk, please!—and head to the 88 Drive In, open since 1972 in Commerce City. Three movies are shown every night and kids under 12 are free. You'll need a car with an FM radio—or bring a portable radio.
GO: Lineup.
Getaway: Colorado's drive-in movie motel
The Star Drive In, in the town of Monta Vista near Alamosa, is a classic drive-in theater open every night during the summer. What takes things up a notch: Each room at the next-door Best Western Movie Manor has a view of a screen and audio.
GO: Lineup and hotel reservations.