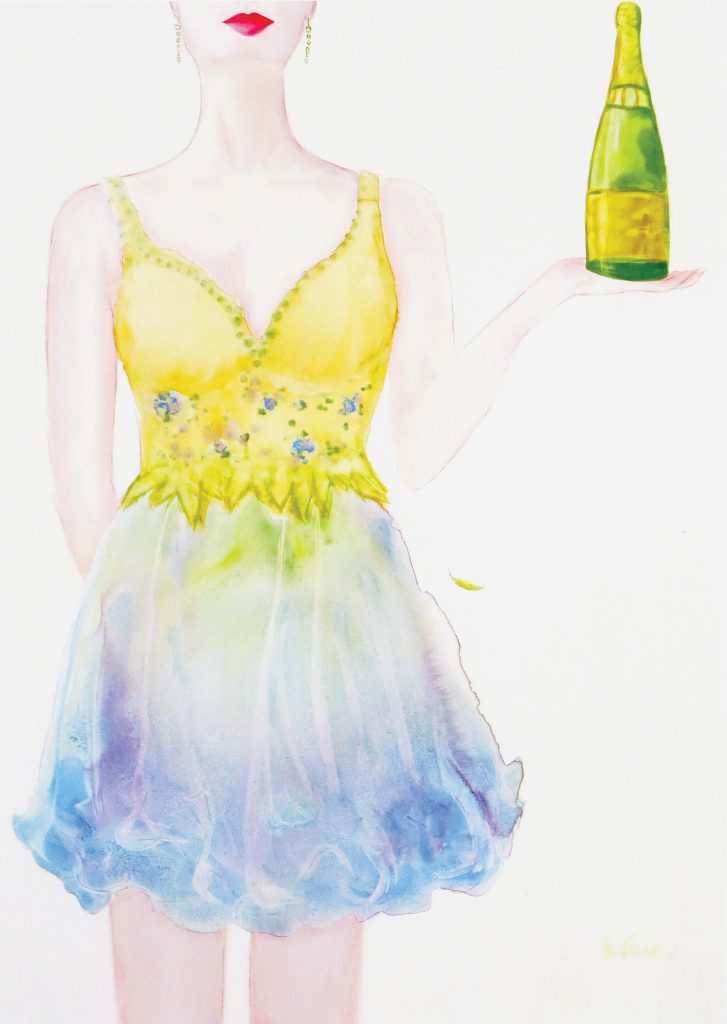 At first glance, Susan Frank's art isn't easy to pin down. Her subjects are as likely to be birds and flowers as they are figures inspired by favorite fashion designers and pure imagination. But then you visit with the Lone Tree artist and illustrator, and a common thread appears in her seemingly disparate themes.
"Being outside, in nature, makes me feel comfortable and happy," Frank says. Inside, she finds that same joy when she's inspired by clothes—from such designers as Carolina Herrera and Christian Dior. "Fashion is a great place to get lost in creating. It's a very personal thing," Frank says.
Style has long been an interest to Frank, who grew up in three states—Colorado, Michigan and New York—before traveling to a few more and then settling in Colorado. As a child, when she didn't like the clothes worn by her dolls, she created new ones on a pint-sized Singer sewing machine using scraps of calico and other quilting fabric her grandmother gave her. Frank loved draping the material and stitching seams, creating new worlds for her dolls. It wasn't long before she started designing her own clothes.
The artist's knowledge of fashion history informs her fashion illustrations, and like so many other style creators, she uses mood boards to spark an idea. "Fashion illustration is a more exaggerated version of reality and there's room for experimentation," she says.
"If you look at a lot of illustrators, it isn't as much about a long, slender figure as it is designing for all sorts of body shapes and finding an interesting or even humorous way of presenting design."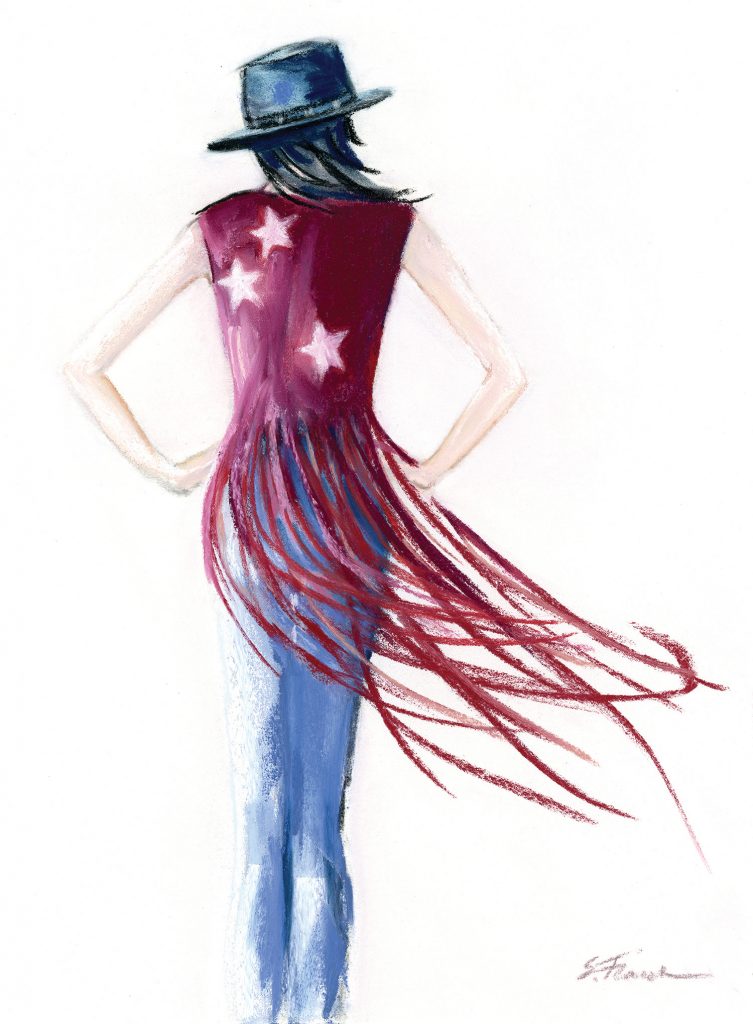 The bliss Frank finds for herself in the topic creates a consistent mood of optimism in her work: "I like cheerful, upbeat things. It has to do with the colors I use"—hues like bubbly pinks and sunny yellows, soothing blues and greens.
Her illustrative luminaries are such Art Deco masters as Erté and Georges Lepape, as well as the contemporary style of Mats Gustafson and David Downton. If all goes well, Frank could become an inspiration herself before fall hits. As of press time, Frank, who studied at the Glassell School of Art in Houston as well as the Art Students League of Denver—focusing on watercolor and design, pastel and plein air landscape painting—is set to teach a class on fashion illustration at the Curtis Center for the Arts in September. She'll show students how to create the classic "croquis" fashion template illustrators use.
Frank's full-time job is to review contracts and do accounting for a software developer, but her light-filled home studio is where she turns for self-expression. "It's always been something I do on the side," she says. "I've tried giving up art, but it's a physical need for me."