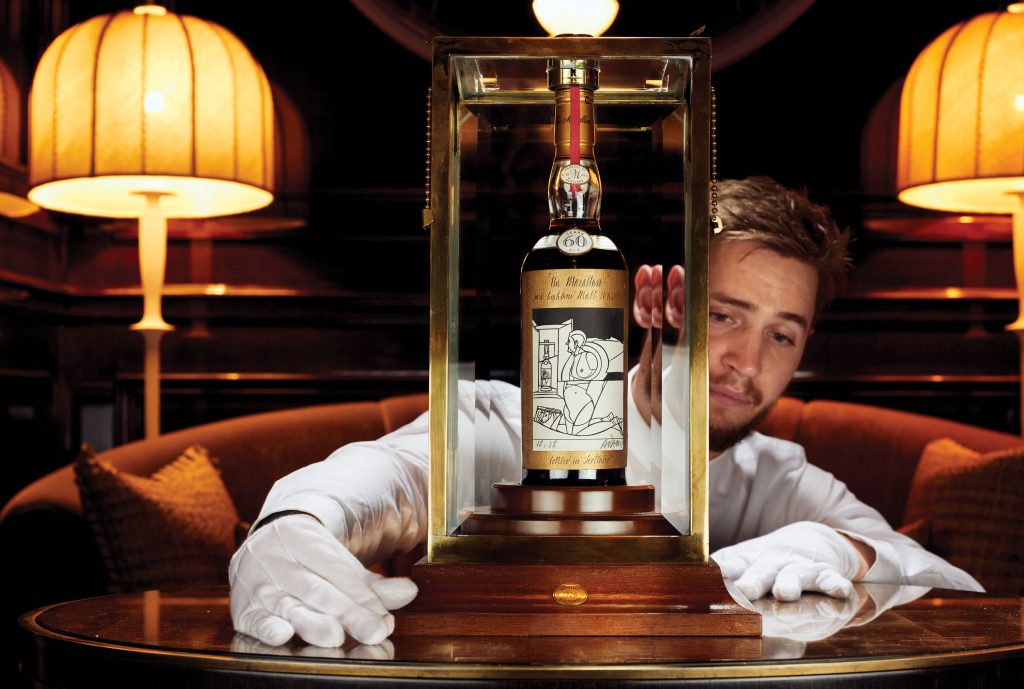 To all friends of the late Richard Gooding who found themselves sampling drams in Gooding's home "pub": You should know that an entire industry is currently wishing it could've walked a mile in your shoes.
Gooding's remarkable, primarily single-malt Scotch whisky collection, in other words, has been brought out of hiding and is about to go to auction.
The Cherry Hills Village resident, who passed away in 2014, spent more than 20 years collecting what Whisky Auctioneer has dubbed The Perfect Collection. With more than 3,900 bottles, it's said to be the world's largest private whisky assemblage to go on sale. Whisky Auctioneer, a Scotland-based online auctioneer, is putting the bottles up for bid Feb. 7-17 and April 10-20.
What did Gooding accumulate? "I could go on and on about impressive bottles in Mr. Gooding's collection—how much time do you have?" says Iain McClune, founder of Whisky Auctioneer. "And impressive doesn't have to mean expensive. His marquee bottles include two The Macallan 60-year-old whiskies from 1926: one with the Valerio Adami label and the other the Fine and Rare series label. Both of these are ultrarare and have jostled for 'most expensive bottle of whisky' status over the last couple of years. There is also an incredibly old vintage of Springbank from 1919, as well as a range of Bowmore bottlings from the iconic year of 1964." Gooding, the former owner and CEO of Denver's Pepsi Bottling Company, accrued the largest collections of The Macallan, Bowmore and Springbank whiskies.
Flying in his private plane with his pilot, Kirk, he went in search of some of the world's rarest bottles, as well as whiskies from lost Scotland distilleries. When he could, Gooding came home with multiple bottles of the same whisky—some to be preserved, some to be tasted with family and friends. The complete flabbergasting set, which could sell for a total of more than $10 million, was displayed in that dedicated home "pub."
It wasn't love at first sip for Gooding, but his fervor did develop before the spirit got big, when there wasn't as much collecting competition. Kirk recalls the two of them going to Scotland's Talisker and just knocking on the door for tastings and a tour.
Gooding's favorite variety was Black Bowmore. "I love whiskies distilled on the Isle of Islay in the 1960s," says McClune. "This era is referred to as the 'golden age' of distilling, with whiskies being highly regarded for quality and taste. Even within this era, we have a huge number of bottles to choose from. But if I could choose just one to open, I'd probably pick out the Ardbeg 1967 oloroso cask bottling from Signatory Vintage Scotch and share with friends." Better get those whisky glasses ready.