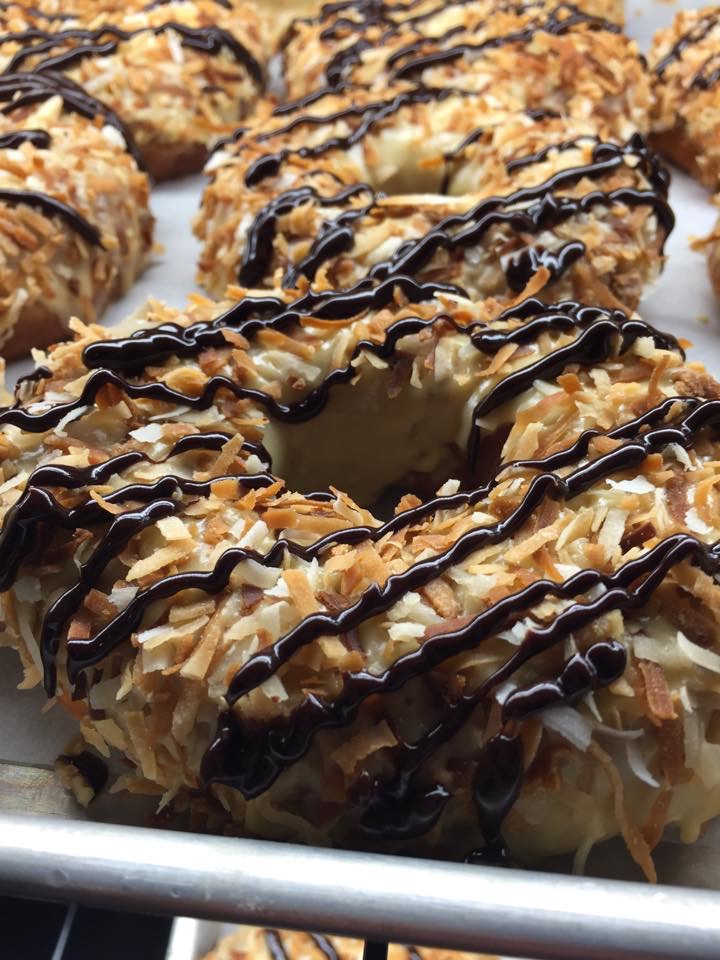 Breakfast will never be the same again in the South Suburbs. Glazed and Confuzed, the doughnut shop that has been entrancing pastry connoisseurs since its launch in 2013, has opened its second location—the only full storefront outside of the shop's Stanley Marketplace and Broadway Market booths—in Greenwood Village.
We have ourselves to thank for the close proximity to owner Josh Schwab's tempting creations. "The requests to be down south kept pouring in and we found a location we couldn't resist," he says. "With this new location, we look forward to being able to make even more doughnuts for our customers, as well as collaborate with all the other great food purveyors in DTC." Here, he takes us inside the shop and back to where it all started.
WHAT WILL DINERS GET AT THE DTC LOCATION THAT THEY WON'T AT YOUR MARKET BOOTHS?
"It's an actual storefront, so we get to have a place for people to come and sit to enjoy doughnuts. We are right by high schools, so [it's really becoming] a place where the high school kids come and hang out. For them, our goal is to create an atmosphere for studying." Schwab hopes students will appreciate the new indoor mural being designed now, along with some other interior updates.
Doughnut ice cream sandwiches, malted cold brews and espresso and coffee from local roasters are also on the menu. Gluten-free doughnuts are served every day, with vegan doughnuts available every Wednesday and Friday.
HOW DID GLAZED AND CONFUZED GET STARTED?
"It all started in a farmers market at Littleton's Southwest Plaza on a whim. There, I decided I would continue doing the shop if I had at least a couple of people come and recommend me. I had five people come back by word of mouth the next week and I was blown away. That snowballed into my first brick-and-mortar on Leetsdale and Holly [now closed] right outside of Cherry Creek."
DESCRIBE GLAZED AND CONFUZED WITH JUST ONE PHRASE.
"It's not your daddy's doughnuts."
WHAT MAKES YOUR MENU SO UNFORGETTABLE?
"We have some classics like strawberry, chocolate and vanilla. But we also have other interesting flavors like the Confused Samoa, which is like the Girl Scouts cookie. We have our own version of a maple-bacon doughnut, where maple and bacon are in the doughnut glaze and there's maple sugar and bacon on top. … We make everything fresh, nothing comes out of boxes or packages. … We use organic ingredients whenever possible, and we are also very local. I have a Peaches N' Cream doughnut that features Palisade peaches. I'm always looking to source locally—I was always grabbing stuff from farmers and other local companies when I was in the farmers market."
EAT HERE
Glazed and Confuzed
4660 S. Yosemite Drive
720.519.0349