As we continue to face stay-at-home orders — a result of COVID-19 — missing (at least for now) are the elegant black-tie galas, sojourns to faraway places and intimate dinners at glitzy restaurants we once enjoyed. But while the sudden interruption to our routines has markedly changed the way we live, there are some good things that emerged from the pandemic, notably the shift to cooking and entertaining at home. Couples and families alike learned that dinner and cocktails at the dining room table could be every bit as luxurious and alluring as splurging at a four-star restaurant.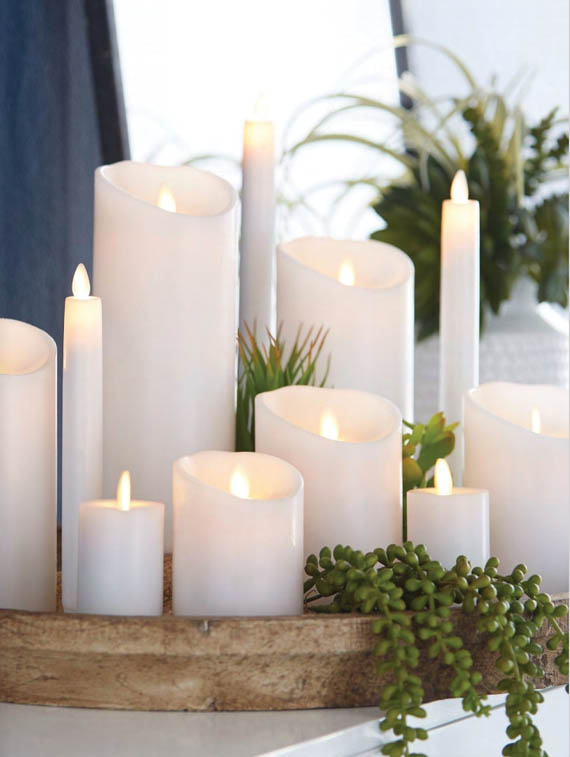 "We're still spending most of our time with our families, which have now become our social circle. Now is the time to try new recipes and tablescapes and be creative," says Laura Tarket-Johnson, owner of Centennial-based T is for Table.
A romantic tête-à-tête, for example, begs for the warmth and glow of striking candles. "I particularly love flameless candles, which require little effort, yet create a special atmosphere," says Tarket-Johnson, whose store carries gorgeous moving flame candles that work with a timer and automatically flicker at the same time each evening. To create even more ambiance, "Cluster them together to create warm lighting throughout your entire home," she recommends.
"We're honored to provide a little warmth and comfort in peoples' homes, where we're all spending so much of our time," echoes Laura Stroud, marketing director of Homefest, an elegant home décor shop in Greenwood Village.
A few of her favorite pieces for small-scale entertaining include New York artisan Ellen Evans's handcrafted ceramic pottery, specifically her Terrafirma dinnerware. "A perfect way to bring about a change of scenery while we're dining at home is to mix things up with your dinnerware, and the Terrafirma—a statement-maker in bold colors and mix-and-match patterns with great texture, color and character—is a refreshing change from your everyday white-ware," says Stroud.
She also loves cocktail glasses from Simon Pearce, especially since happy hour—virtual and otherwise —has become the most celebrated occasion of the past year. "The simple yet sophisticated barware from Simon Pearce offers extraordinary design for those everyday rituals. Mouth-blown, hand-finished and weighty in the hand, each piece lends authenticity to every sip," promises Stroud.
If you're planning to follow your happy hour libations with an elaborate dinner, you need a stand-out centerpiece, and for those, Stroud turns to the one-of-a-kind Jan Barboglio collection. "Rustic and refined and wrapped in the history and romance of old Mexico, Jan's hand-forged iron centerpieces and candelabras bring a casual sophistication to your home décor," says Stroud.
"During the pandemic, a lot of people retreated into their kitchens for comfort, and we saw people looking for advice, so they started shopping at locally-owned businesses for that one-on-one guidance. We helped them look for ways to scale back and simplify," shares Amy Rice, chief foodie officer of Chef's Corner Store in Centennial.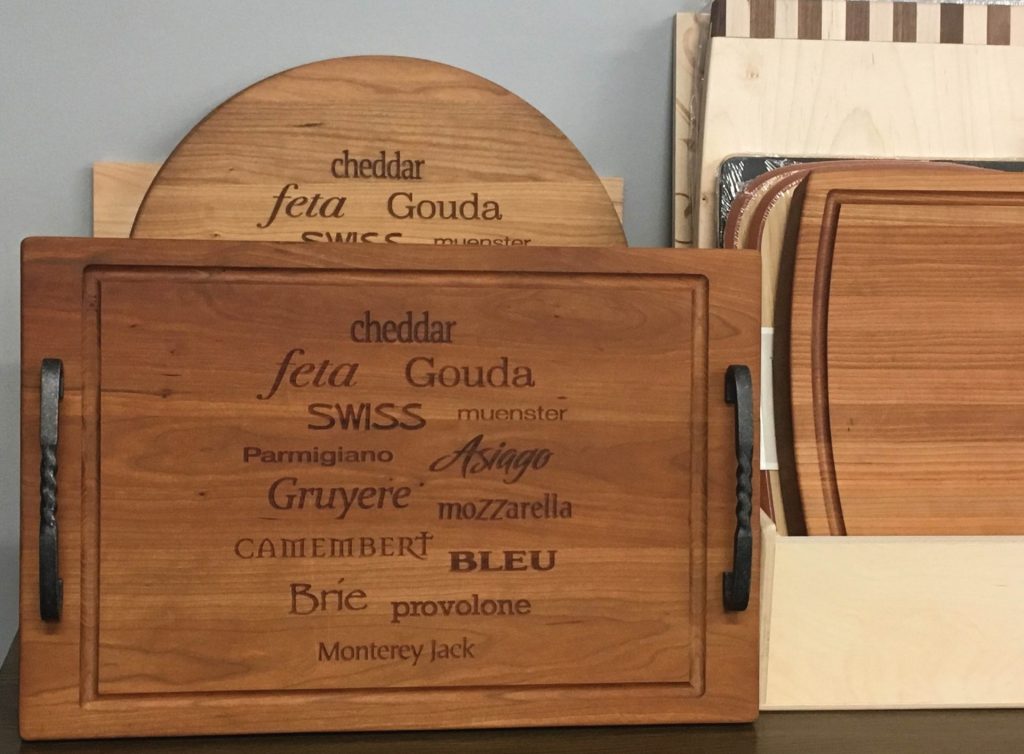 One of her most popular items? A cheese and charcuterie board. Simply stated, there's nothing to elevate a stay-at-home evening like a platter of seasonal meats and cheeses. The sky is the limit. "No matter where we are, a platter of our favorite things immediately puts us in a party mood," says Rice, whose shop struts a conversation piece Martins Homewares board that's made in the USA from locally grown, sustainably sourced hardwood. "The key is variety: Combine several colors, textures and flavors, and you'll have a delicious board," recommends Rice.
Soon, we'll return to a modicum of normalcy; but until then, those cozy nights at home are full of lavish possibilities.
T is for Table
The Streets at SouthGlenn,
6955 S. York St., Centennial
303.347.9988; tisfortable.com
Homefest
5912 S. Holly St., Greenwood Village
303.741.3920; homefestdecor.com
Chef's Corner Store
9800 E. Easter Ave., Centennial
720.545.1303; chefscornerstore.com