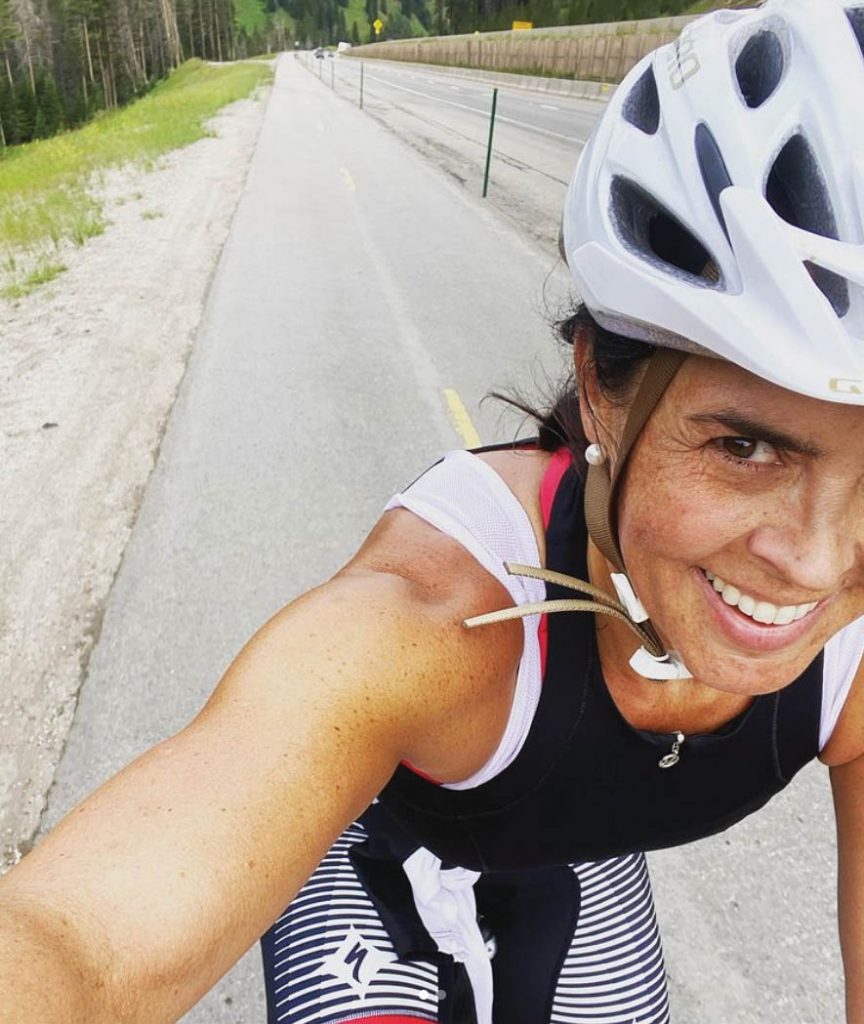 What do you do when your passions seem so disparate that you can't possibly decide which is meant to be your life's work? When Merritt Grothe lamented about choosing one career path, her friend responded with, "Why do you have to pick? Why can't you do both?" Grothe set forth to build a lifestyle brand around her two loves: fitness and interior space design.
As a child, Merritt grew up surrounded by design. Her mother was an interior designer and her father a contactor. She has fond memories of redecorating and rearranging her room. "There's a picture of me making my own layout—a floor plan with blocks," she says. As she got older, she never lost her love of design and creating spaces, but her career took a different path. During a handful of jobs, Merritt worked as a part-time fitness instructor and felt a pull toward a career in fitness. Shortly after relocating from New York City to Colorado, she received her certification from the National Strength and Conditioning Association.
Merritt and her husband purchased their first Denver-area home—a dilapidated fixer upper. She sunk her teeth into the project and discovered her knack for managing and decorating the entire home. She learned so much about the process while working with her own designer and architect. While hosting hundreds of bootcamps and being a mom, Merritt balanced career and babies—and still managed to rearrange and redecorate her home. Just as they entered the framing phase of the project—a home designed for a family of four—they found out they were pregnant with their third child.
Fast-forward a few years: the family outgrew their home and spent a year living in a high-rise before deciding to build their forever home in Cherry Hills. Merritt and her husband chose Chalet as their architect for the project and Merritt worked alongside John Mattingly, the firm's principal architectural designer, to create a truly one-of-a-kind home.
"Chalet has this very Old-World look—everything is clean and neutral," Merritt says. "And then I come in and I'm like, 'I'm going to paint my pantry red.' We had such a fun time working together because I had a definite vision of how I wanted certain spaces in my house to look." She dressed Mattingly's crisp Chalet style in happy colors and layered patterns, which has undoubtedly become her signature style.
In the fall of 2019, a friend asked Merritt to help her with some interior design projects. This led to the conversation that changed Merritt's business trajectory. She built a brand, Forrest Ames Lifestyle, around her two passions. 
As she pondered what to call her new brand and honor the journey that has led her to this crossroads, she came up with cohesion around healing and making yourself feel great through fitness and in your surroundings. She calls it shining her light, illuminating.
Paying tribute to her grandfather, who was a true visionary in her life, the "Forrest-Ames Lifestyle brand is what I love—designing spaces and helping people see their potential when they take care of themselves."
Today, Merritt shares fitness classes recorded in her family's home gymnasium on her YouTube channel and hosts socially distanced in-person classes in her large, outdoor playing field. She posts free workout videos on Instagram, alongside images of her home, her projects and what inspires her. Her free online workouts are reaching people around the country, her in-person fitness classes have a waitlist and her design consultations are increasing as more people are at home longing for a space they love and enjoy spending time in. She's sitting squarely in the intersection of her passions. 
Forrest Ames Lifestyle
Instagram: @forrest_ames_lifestyle
youtube.com/c/ForrestAmes