If you're a runner—and you race—or if you cheer on a road racer, you've probably heard the iconic voice of Creigh Kelley (pronounced "Cree"). He's been announcing races around the country for more than 40 years including the Chicago Marathon, the Walt Disney World Marathon, many of the popular Rock 'n' Roll series events and, right here at home, the Colfax Marathon. In addition to being an announcer, Kelley has been a lifelong runner, competitor, race director, agent and, for more than 50 years, he's been an inspiring leader in the running community both in Colorado and around the world.
He even credits his favorite sport with saving his life when stage 4 cancer knocked on his door in 2012. During chemo, he found himself constantly thinking: "When can I start running again?" Within two weeks of getting the cancer-free diagnosis, he was out running and describes it "as part of saving my life on a daily basis."
Running has been and still is his lifeline, both physically and mentally. It's opened so many doors for his career and has aided in his physical and mental health. "Running can save your life," Kelley says. He also acknowledges that as a runner, he can make an impact on others—their health and their lives. Kelley says, "One thing—as a runner—you must realize and accept is the burden that every time you step outside for a run, people are watching you. When you're out there, people might just say, 'I could do that if that person can do that.' Your run might inspire others to do the same thing."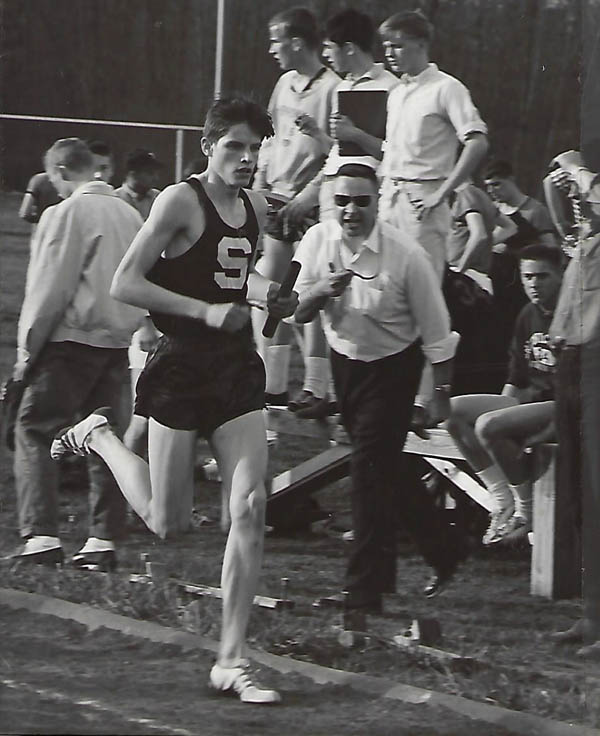 How it all started
As a sophomore in high school in Connecticut, Kelley found himself running with the wrong crowd, but decided to go out for track with one of the "cool kids." The coach told him: "You're skinny, you can run the mile." He did, and he made the team. He soon became one of the top five runners in the state in the two-mile race. "God winks," says Kelley, which is how he describes the moment the track coach accepted him and changed the course of his life.
Kelley continued running in college at the Virginia Military Institute, where he says he cried the entire first week of school. It was tough but it didn't matter, he was there to run. That became his focus for the next four years. When he served in the Vietnam War in 1969, he stopped running and picked up smoking. After leaving the war and earning a graduate degree, he moved to Atlanta in the mid-70s. "God winked" again—right around the time society was getting the message it was unhealthy to smoke around a pregnant woman, his wife became pregnant.
So, he traded in his cigarettes for a pair of running shoes, sold to him by none other than Olympian Jeff Galloway at Galloway's local running store in Atlanta. Soon, Galloway was coaching him, and just like that his love affair with running was reignited. Kelley says his journey with running is "the one common element that has allowed me to move forward in one direction."
Ultimately, that one direction pointed him toward Denver in 1978 to open a running store. He also helped start BKB Limited (a company that put on running events in Colorado and across the country) and became an agent for elite runners. About two years later, he began announcing for events all over the world including the Sydney Olympics in 2000.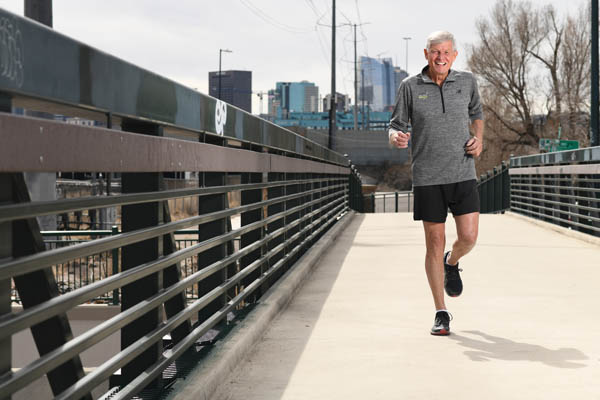 The race goes on
In 2021, Kelley received the MarathonFoto Road Race Management Lifetime Achievement Award for his notable contributions to the sport of long-distance road running. And with a resume like his, it's easy to see why he won such an award.
But out of all that he's contributed to the sport, announcing has been the most fun for Kelley. He loves that he can share with the rest of the world the feelings runners have at the end of a race with his interviews and interactions with the runners.
"Those were the things that built me up over the years," Kelley says. And he's proud to be able to help build up runners right here at home. Since its inception in 2006, Kelley has been an integral part of the Colfax Marathon and has served as the race director since 2008.
Today, Kelley stays fit with a goal of running every other day; eating clean, healthy foods; and incorporating post-run stretches and light weights for building muscle. He says running along the Highline Canal is his favorite for long runs. It's not his running stats that make him who he is—although an "accidental" 31-mile training run and an all-time PR of a 2:32 marathon time is no small feat—it's the commitment and excitement he has for the sport and the industry. It's what motivates him to stay the course. "Put your feet on the floor and go out the door," Kelley says, "and start a journey to save your life!"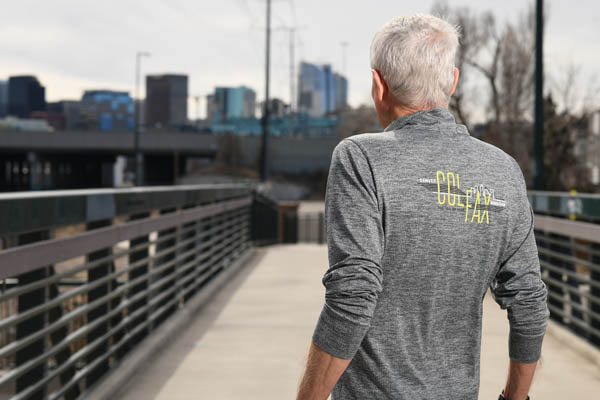 Creigh's Tips for Beginning Runners
Pick the right doctor: one who understands the impacts of running.
Investing in a good pair of shoes is key.
Commit to your body in motion for at least 30 minutes a day—even if it's walking. Build from there.
Reevaluate your diet. Eat better foods that energize you.
Find others in your community to run with. Motivation can be found in numbers.
Schedule your run like it is the most important meeting of the day.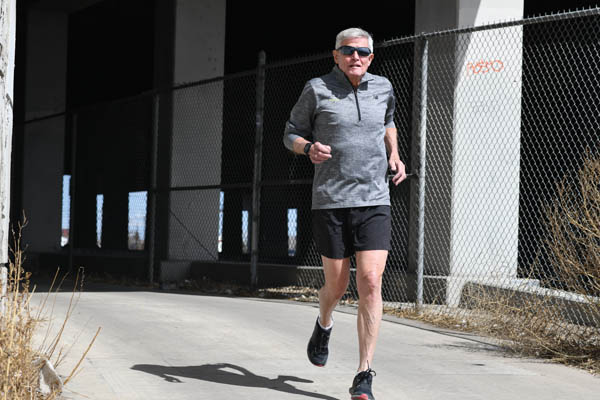 15th Annual Denver COLFAX MARATHON
MAY 14 — 15, 2022 The Marathon Expo launches the weekend-long celebration at Empower Field at Mile High on Friday,

May 13th and Saturday, May 14th. The 5K Kickoff will be on Saturday, and Sunday is the main event with the Marathon, Half Marathon, Urban 10 Miler and Marathon Relay. runcolfax.org