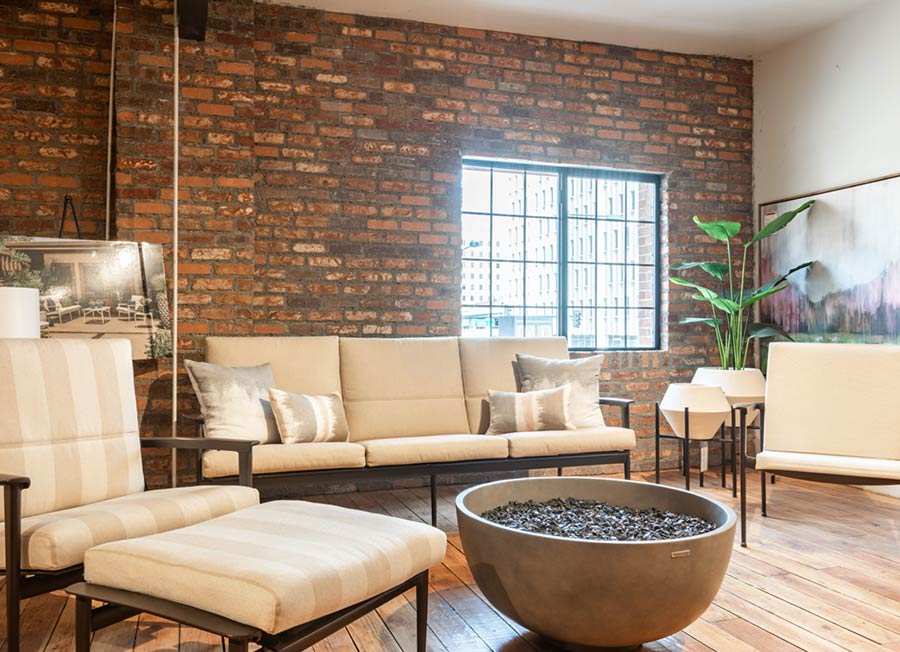 The nineteenth hole is a cherished part of every round of golf, providing an opportunity to reminisce about past games, great shots, and enjoy time with friends and business partners. Imagine coming home after an afternoon of golf, and being able to unwind with your friends with the convenience and comfort of being in your own backyard.
Today's technology means you can extend all elements of your home to your outdoor living space, including adding televisions, speakers and lights to enjoy the outdoors long into the night. Comfort is key – encouraging guests to linger, allowing families to enjoy conversation and story time outside, rather than being confined to the indoors. Sectionals, sofas and loveseats make your outdoor space as comfortable as your family room, or allow you to dine in elegance under the stars.
Bring your board meeting outdoors
Golf often means mixing business with pleasure. Casual business discussions on the golf course are firmed up on the 19th hole. Today's outdoor dining tables can double as your board room, meeting or office space – or even for a family celebration. Many patio tables have leaves to extend the table to accommodate more people allowing for social distancing at the table.
Create a one of a kind space
The back yard is becoming a multi-functional space, extending your living space outdoors. Your patio, like your house, makes a statement about who you are. Personalize your space with accessories, brightly colored throw pillows, outdoor rugs, or designing your furniture with the fabric & finish of your selection. With Colorado's harsh sunshine and elevation, buying quality is important to ensure that your furniture will bring years of enjoyment.
Year-round enjoyment
Living in Colorado we can enjoy golf 12 months of the year. With over 300 days of sunshine, Colorado's patio season goes hand-in-hand with our golf season. Firepits add warmth and coziness to your outdoor space, so a late afternoon gathering can extend into the evening. There's nothing better than the warm glow of a fire in the evening, along with an outdoor blanket to pass the evening outside.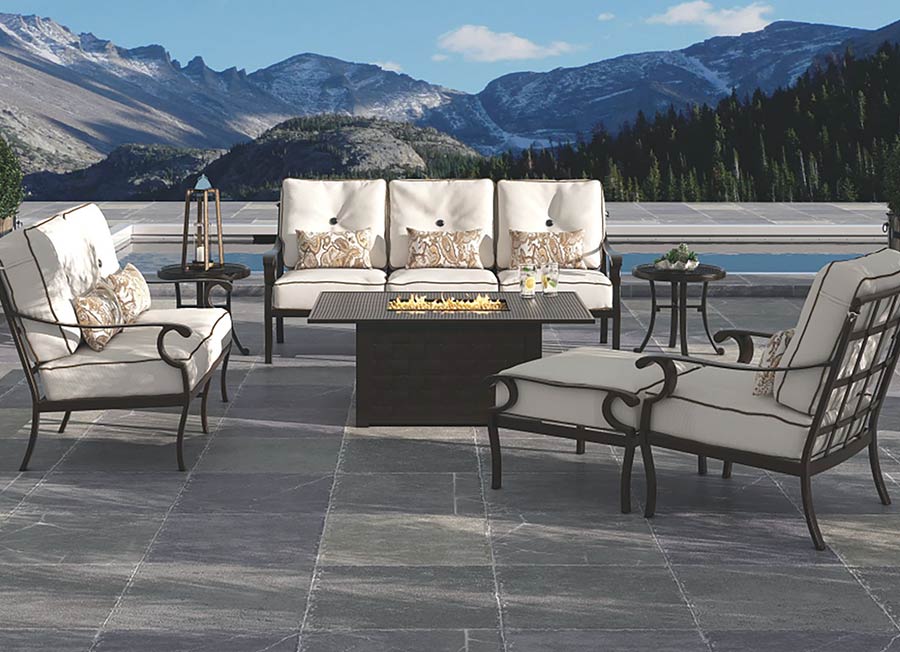 The most comfortable ROI!
Investing in quality, luxury patio furniture pays dividends, in comfort, quality and craftsmanship. With Colorado's harsh sunshine and elevation, it's important to buy quality furniture that will last season after season.
We're here to help
Howard Lorton's is family-owned, operating in downtown Denver since 1927. When Howard Lorton opened the business he was committed to shopping the world to bring our clients the best the furniture industry has to offer, and we continue the tradition today. Our 10,000 square foot dedicated patio shop is full of inspiration, with patio designers available to help you out year round. We have free parking, complimentary design service, and free delivery along the front range and into the mountains. We look forward to working with you!