Local bakeries lavish love and frosting on delectable cookies with a cult following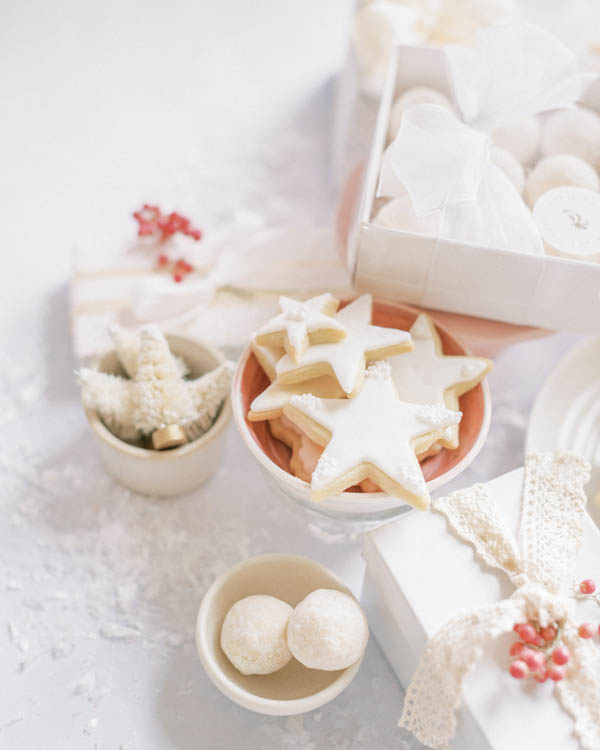 Denver's southern suburbs are extremely wealthy … at least when it comes to cookies. Seriously, the area from Greenwood Village to Cherry Hills is so well-endowed with cookie shops and bakeries that visitors might think we are just a little bit obsessed.
We took it upon ourselves to thoroughly research the places baking first-class cookies that have reached cult-like status with local devotees. Gift these goodies to the cookie lovers on your holiday list this year and get some for yourself, too.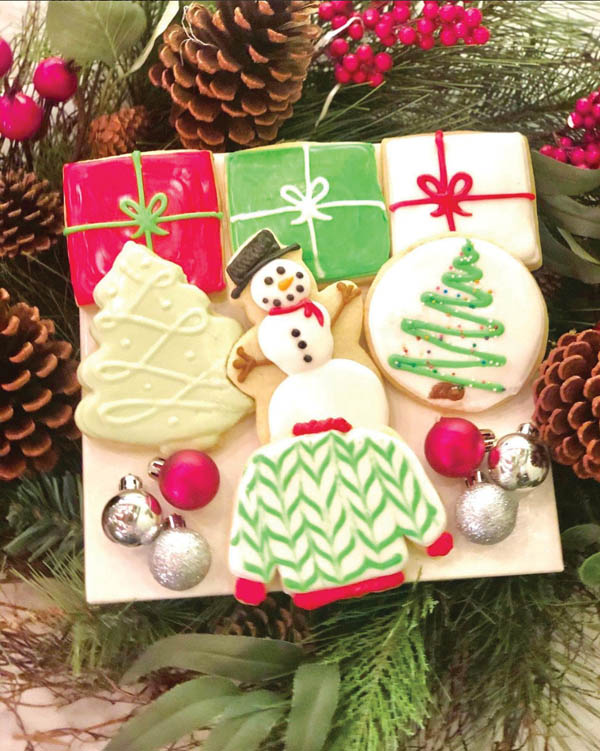 The Monster Cookie at Bird Bakery in Greenwood Village is a cookie worth dreaming about. The mouthful of joy is jammed with oats, peanut butter, chocolate chips, plain and peanut M&Ms plus roasted peanuts and coconut. In its crumb-filled wake, all one can say is: "May I have another?"
Bird's chocolate chip cookies are Toll House-style classic–slightly bendable with golden-baked edges, the chew and the chocolatey, buttery, lip-smacking finale we love. Customers let out a nostalgic sigh when they see the pumpkin, molasses or oatmeal cranberry walnut cookies and the sugar cookies frosted for the season. Bird Bakery also offers decorate-at-home sugar cookie kits.
Bird Bakery
Belleview Promenade, Greenwood Village
720.379.7951; birdbakery.com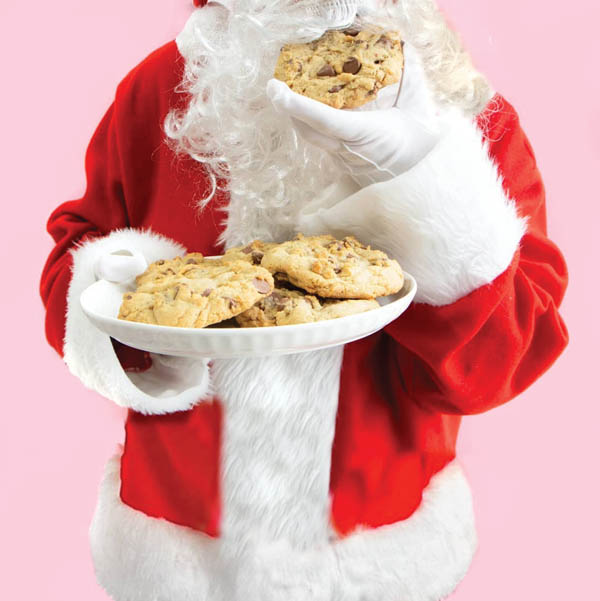 A sweet, chocolatey cloud greets you at the door to Crumbl and you emerge with a precious cargo, a pink box of big, soft, just-from-the oven cookies. Crumbl is a single-minded destination so popular that shops have popped up in Greenwood Village, Highlands Ranch, Parker and other nearby towns. They offer just four or five varieties each week—and only for a week. Fans operate social media sites devoted to dissecting the latest cookies as if they were hot new video games.
Crumbl's always-available milk-chocolate cookie is so jammed with chips that it provides an almost molten chocolate middle. Among the rotating flavors are Cookie Dough Cookies, Waffle Cookies, Old-Fashioned Donut Cookies and Biscoff Lava Cookies. Insiders tell us the flavor guaranteed to cause long lines are the Buckeye Brownie Cookies topped with peanut butter fudge and dark chocolate.
Crumbl
Arapahoe Marketplace, Greenwood Village
720.442.80831; crumblcookies.com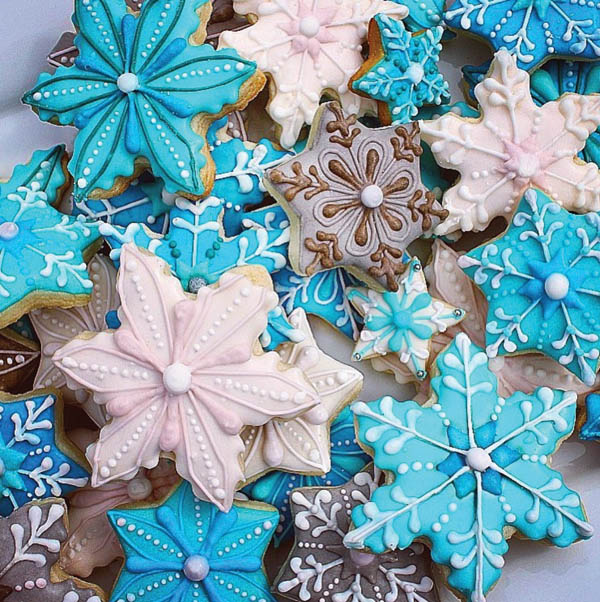 Sugar cookies decorated by cute frosted Santas are a dime a dozen this time of year. On the other hand, the cookies baked by Denver's Sugarica (Shooger-eeka) are like little interactive Van Gogh exhibits. You almost feel bad eating the gorgeous high-end hand-painted masterpieces. Sugarica's standard holiday sugar cookie designs include Grinches, snowflakes, autumn leaves in three shapes, Santas, poinsettias and Christmas trees, but they can also be personalized. Gingerbread cookies that can be hung on the tree (and dunked later) are also on the menu. Sugarica bakery delivers cookies locally and also ships them nationally.
Sugarica Cookies
Local delivery and online ordering
sugaricacookies.com
Mini Me Pastry Bar believes there should be a knock-your-socks-off cookie for everybody, no matter their dietary needs. "Healthy" baked goods always seem to be missing something, but the Keto and gluten-free cookies at the Englewood-based bakery are gems everyone will crave. Loaded with ground toasted nuts, the hazelnut cookies are a shortbread-like pleasure. The chocolate chocolate-chip cookies made with almond and coconut flours are totally satisfying and sugar free. The shop also makes almond-flour French macaron cookies in an array of flavors and colors. Mini Me Pastry Lab offers pickup in Englewood and delivery in the Denver metro area.
Mini Me Pastry Lab
Local delivery and online ordering
minimepastry.com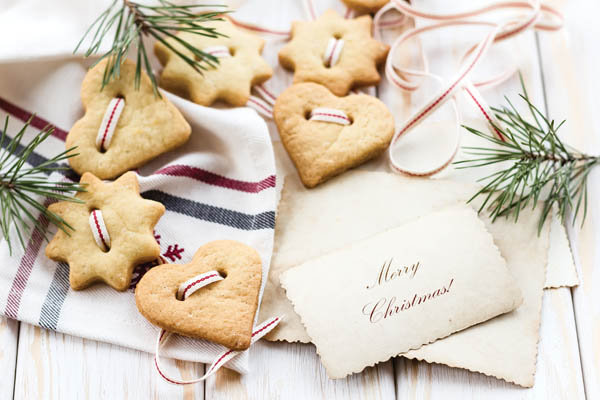 Classic Sugar Cookies
Makes approximately three dozen cookies
Ingredients:
1 cup salted butter, softened
1 cup granulated sugar
2 tsp. vanilla extract
2 large eggs, room temperature
2 ½ to 2¾ cups all-purpose flour
¾ tsp. baking powder
½ tsp. salt
Method:
Cream together butter and sugar in the bowl of a standing mixer. Add vanilla and eggs and beat until combined. Add flour, baking powder and salt and beat until combined. Divide dough into two equal portions. Shape each piece of dough into a round, flat disc and wrap tightly with plastic wrap. Chill in the refrigerator for at least 2 hours, or overnight.
Preheat oven to 350F degrees. Line two to four large baking sheets with parchment paper, set aside. Remove one sugar cookie dough disc from the refrigerator and let it sit at room temperature for 5 minutes to soften slightly. Place sugar cookie dough on a floured surface and roll to ½" or ¼" thickness (thicker = softer cookies). Use your favorite cookie cutter shapes and cut out the dough and place them 1" apart on the prepared cookie sheets. Repeat until all the dough is used. You can gather and re-roll the dough scraps two additional times (3 times total).
Bake in the preheated oven for 9-10 minutes or until cookies are puffed and just set around the edges. Remove and let sit on cookie sheet for 5 minutes before transferring to a wire rack to cool completely. Repeat with second disc of dough.
Decorate as you wish and enjoy!