Holiday meals made at home the day of the celebration are amazing; festive feasts that can feed the entire family for the rest of the season by just making a reservation are maybe even better. Lone Tree's Larry Herz, the restaurant department head at OCN Eats and area restaurateur for more than 20 years, has a few ideas on where to go for the latter.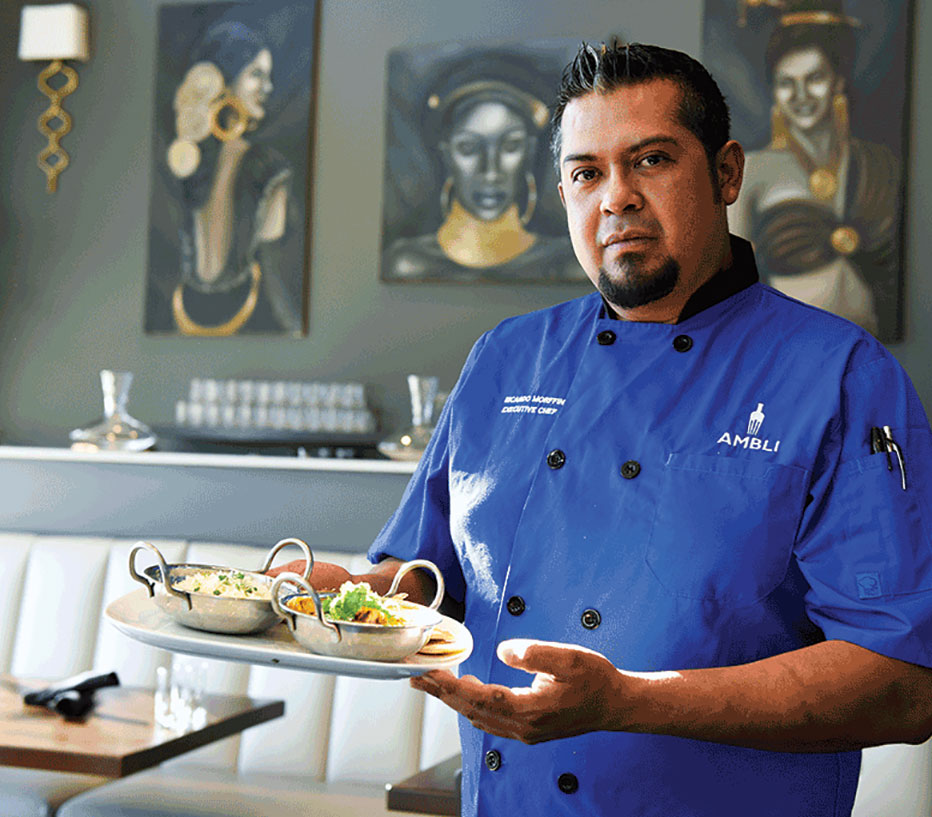 AMBLI GLOBAL
Denver Tech Center
720.749.4703
"Ambli is like nothing you've seen anywhere else," Herz says. The focus on international fare means no traditional holiday dishes; only interesting plates that serve as hearty winter comfort food. Order the Lobster Shooters, Herz says: "They're so friggin' good."
ON THE HOLIDAY MENU: Everything—technically—with the five- to six-dish Chef's Tasting Menu, a new year-round item the restaurant will be focusing on throughout the season. "Our menu isn't like a pizza place, where you can know what things are going to taste like," says owner Pariza Mehta. "This gives people a chance to try our food and lets us be creative and pair items that you wouldn't usually put together. Plus, tasting menus can be so expensive, but ours is $40 per person, with an optional wine pairing menu."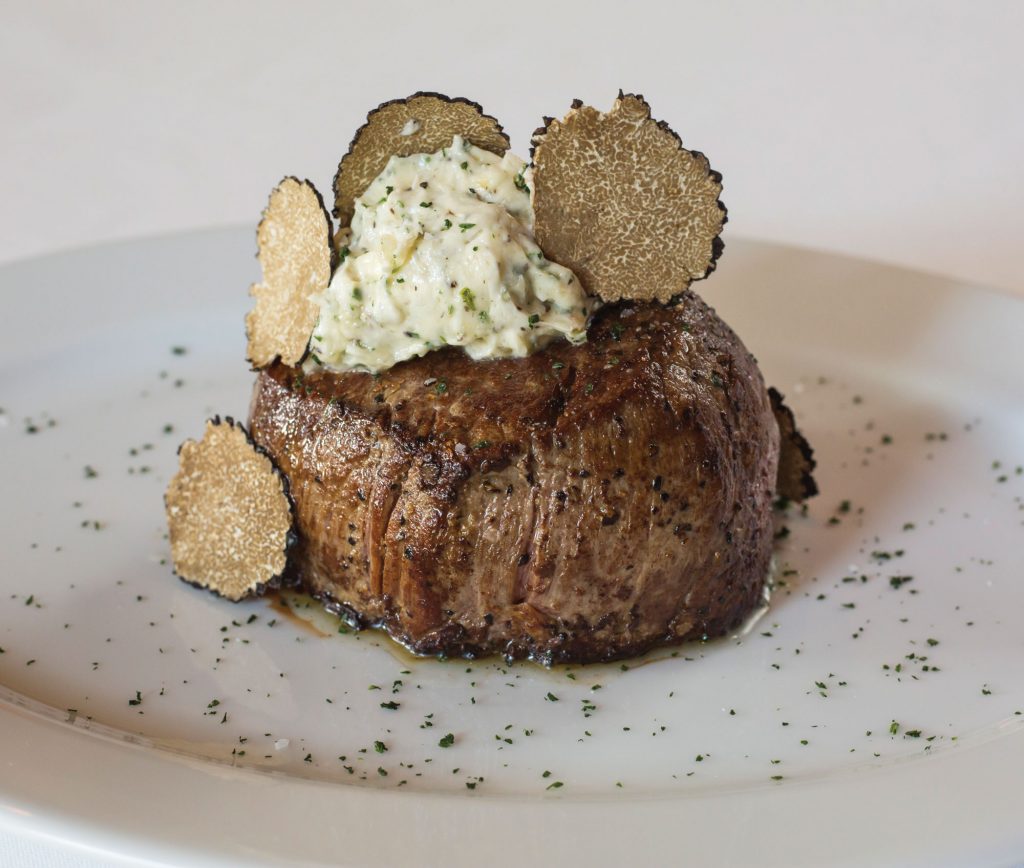 OCEAN PRIME DENVER TECH CENTER
Greenwood Village
303.552.3000
Make reservations early: This new location of Ocean Prime is starting its first holiday season since opening earlier this year, and "I'm sure it'll be jam-packed," Herz says. "I never go without getting the Mile High Carrot Cake. It has 10 layers, takes two days to make and it's enough for four people. … You'll want for nothing here."
ON THE HOLIDAY MENU: The Salty Carmel cocktail and Piedmontese Filet, made with the truffle lover of the family in mind. The filet is topped with a rich truffle butter (made with roasted garlic, shallots, chopped truffles and truffle oil) and then garnished with sliced black winter truffles. Rumor has it the aroma is scrumptious.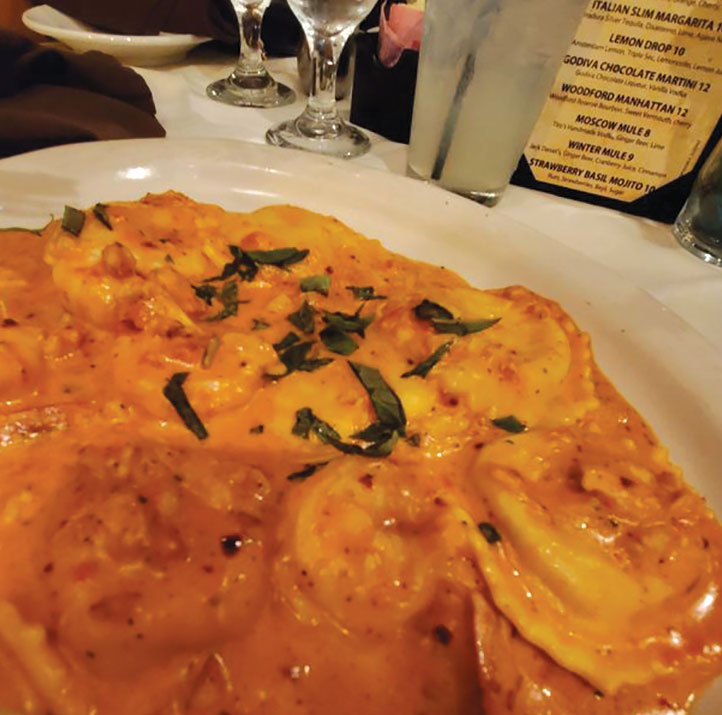 PINO'S ITALIAN KITCHEN AND BAR
Castle Pines
303.663.3421
The classic ristorante Italiano is a neighborhood favorite for a reason. For Herz, that reason is the Penne Rustica, penne pasta in a tomato cream sauce with chicken, sausage and cheese, all baked in a wood-burning oven.
ON THE HOLIDAY MENU: Butternut Squash Ravioli with diced asparagus; Lobster Stuffed Ravioli with a lump crab and sherry sauce and jumbo shrimp; Short Rib Fettuccini Stroganoff; Bone-In Ribeye Gorgonzola; and Pesto Gnocchi with blackened wild-caught salmon. In a word, yum.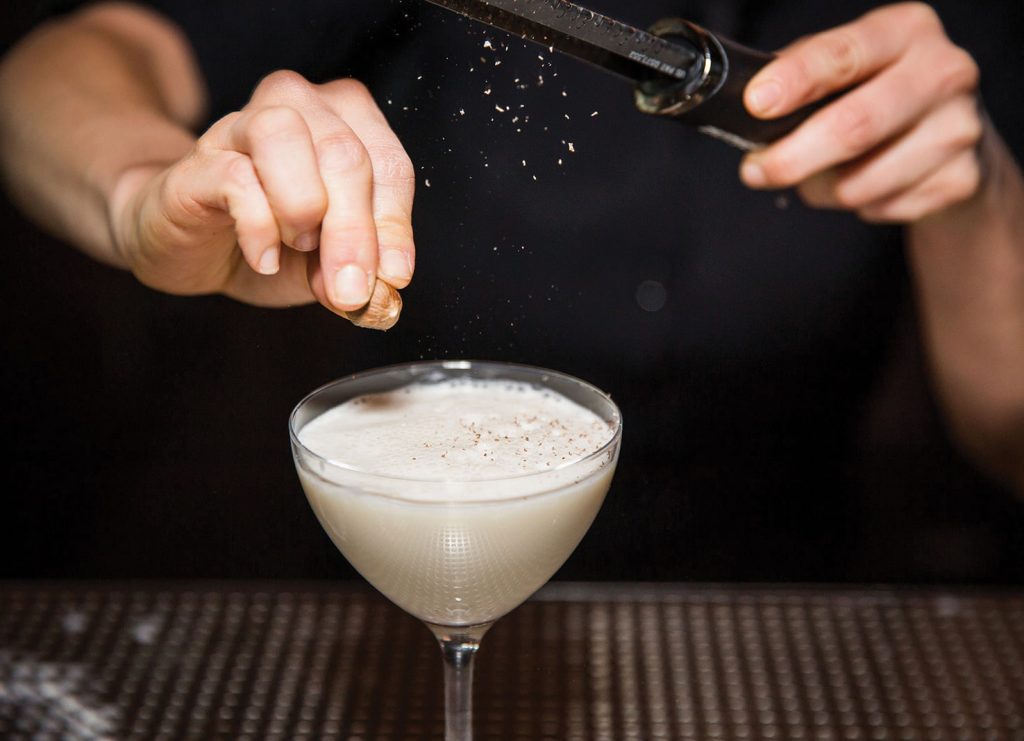 SIERRA
Lone Tree
303.662.8800
Herz refers to Sierra as likely one of the "nicest restaurants in the metro area." His arguments: The expansive square footage, the views and a few recommended dishes—the Santa Fe Style Enchiladas, Chile Rellenos and the Rotisserie Chicken.
ON THE HOLIDAY MENU: Cocktails. Sierra sticks to staple menu items even during this time of year. New to the bar menu is eggnog, with Woodford Reserve, sherry, rum and brandy; the Maple Mountaintop, a whiskey cocktail with Whistle Pig maple syrup, orange juice and Grand Marnier; and a traditional Hot Toddy with a twist, made using orange juice and two sweeteners—honey and maple syrup.