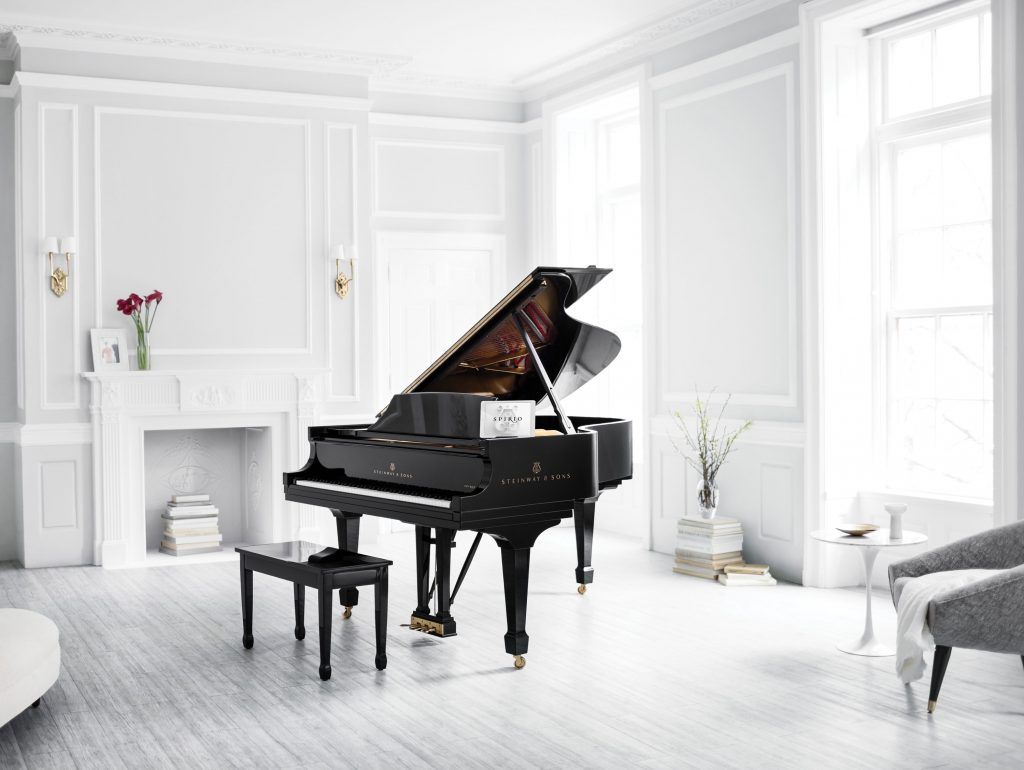 It's mesmerizing. When witnessing a "performance" on a Steinway and Sons Spirio grand piano, it sounds as though some of the greatest pianists, spanning different eras, are playing live—though they definitely are not.
The piano bench is empty. And yet, the keys enact compositions by the great Russian Sergei Rachmaninoff and classical interpretations in the style of virtuoso pianist Glenn Gould. You can even jazz things up with some George Gershwin or Duke Ellington.
This is the player piano of the 21st century, and we are home to the only Colorado store that sells it: Englewood's Schmitt Music.
With the help of "proprietary audio translation software," the Spirio can play, at high resolution, more than 1,700 songs with a touch of the piano's accompanying iPad. The musical library is housed on an app and ranges in artists from Bach to Billy Joel (the "Piano Man" himself) and is said to duplicate live concerts with uncanny accuracy. "The experience you get is the real deal," says Barry Damerell, a piano specialist at the Englewood store. "Just seeing people's reactions is great because almost everybody can find a favorite performer."
Only 2,500 Steinway pianos are crafted each year, with Spirio models filling roughly half of that amount. Many professional piano players actually buy the Spirio themselves.
Performers and us non-performers can record ballads and ditties on the instrument at home. While the Spirio Classic is playback only, the Spirio R comes with recording capabilities. Overall, new pieces recorded in the Steinway studio are added to the app monthly; musicians want to record on the Spirio because it helps them stand the test of time, Damerell says.
Unlimited access to prodigious living room concerts? We like the sound of that.
TICKLE THE IVORIES
Schmitt Music
Englewood Market Place
303.777.1900