By Kim D. McHugh
Photography by Christian Marcy-Vega

The entrepreneur behind MOUNTAIN HIGH APPLIANCE dishes on building a big business and supporting the local community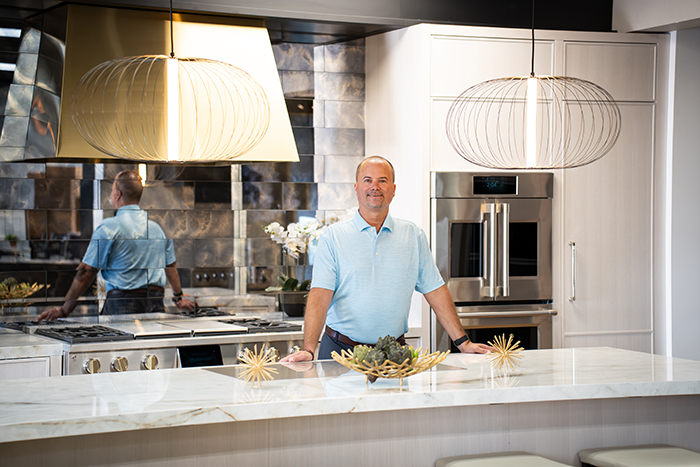 Would it surprise you to learn that Apple, Mattel, Disney and Google were all started in garages? That suggests Mountain High Appliance is in good company, given that its founder, Brad Barnett, hatched the company in his garage in Louisville.
The then 20-year-old was working at Boulder Valley Appliance, first delivering and eventually selling appliances so successfully he was often setting sales records. Convinced his achievements warranted a modest raise and an extra week of vacation, he ran the idea past the owner, who entertained the notion, but decided that was a hard no.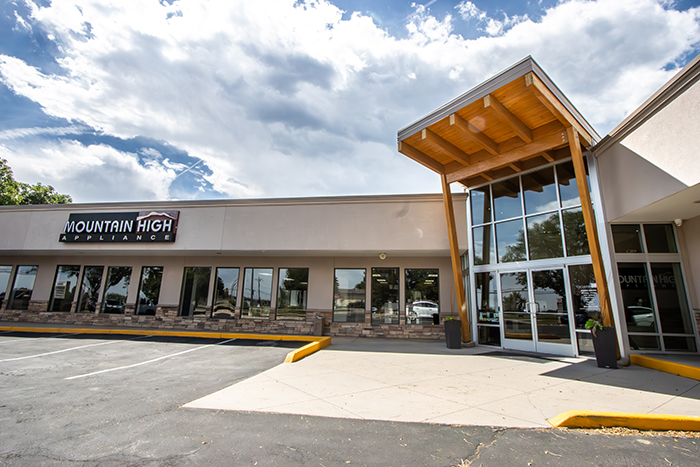 "About a month later, I quit and started buying and collecting used appliances. I spent the first three months working with an old friend of mine. I ran an extension cord from my dryer's 240-volt power source to my garage, where we'd repair appliances and store them until we sold them, delivering
them in an old pickup that didn't have a lift gate," says Barnett.
In May 1993, he found a 1,900-square-foot space at Pine Street Plaza in Louisville for his his first showroom and repair shop, where he only sold used appliances for eight months. Shortly after starting to sell new appliances that included brands like Viking and Whirlpool, business boomed, and he expanded by leasing another 1,100 square feet. As word spread about the company's impressive showroom, knowledgeable salespeople, exceptional service and professional installation, he continued to expand the business, and today the space occupies 12,000 square feet.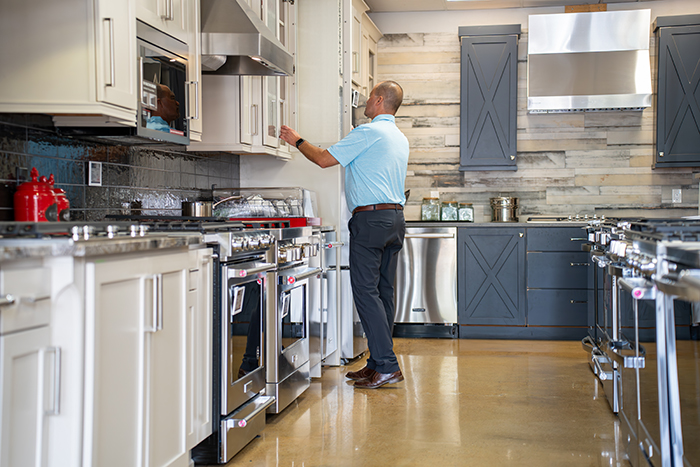 Celebrating its 30th year in business, Mountain High Appliance now has four showrooms—Louisville, Colorado Springs, Glenwood Springs and Littleton—with more than 100 employees and 20 delivery vehicles.
"Five years ago, we opened our biggest showroom in Littleton, which is fifteen thousand square feet. All our spaces have fully functional appliances, and I'm unaware of any competitor in the country that has fifteen or twenty live kitchens. We have some refrigerators and some ranges that are ten-, fifteen- and twenty-thousand dollars, so you should be able to try them out and see how they work before you buy them," adds Barnett.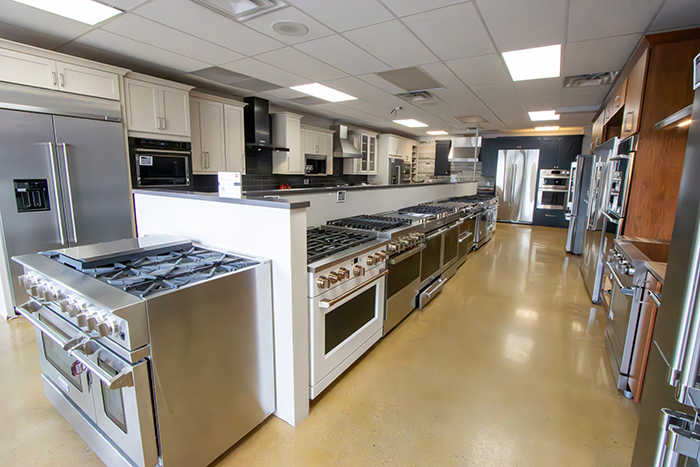 Although the company enjoys a reputation for its toney showrooms that feature high-end appliances, it offers customers more modestly priced appliances ideal for rental properties or simply a second fridge for the garage. And its pricing often matches and, in some cases, is more favorable than other area sources.
Barnett, who's been in the Louisville area since moving there as a teenager in 1979, knows that supporting community is important, which is why Mountain High Appliance has donated to local charities, school programs and Chamber of Commerce–sponsored events. During and in the aftermath of the Marshall Fire in December 2021, the company distributed food to first responders and opened its doors to residents affected by the blaze.
The company has been a presenting sponsor for Wheels of Dreams, an AvidLifestyle and Colorado AvidGolfer charity event that benefits Bags of Fun, since its inception three years ago.
"We have a lot of mothers and daughters among our employees, which is why we've walked in support for cancer research organizations like the Susan G. Komen Foundation," Barnett says. "We know what it means to work together like a family and take care of each other and our community. Everyone's willing to help in some way."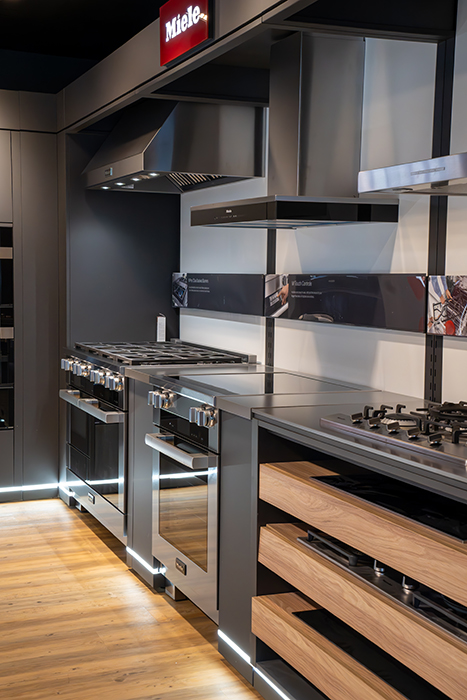 Mountain High Appliance
6905 S. Broadway, Suite 159
Littleton
303.665.6850
mountainhighappliance.com