From our early days, we are taught that a warm bath is indicative of relaxation and a way in which to wind down and settle in for a rejuvenating deep sleep. Soaking is seen as a soothing experience that calms the senses and allows for a weightlessness that whisks away worries, aches and pains and acts as a remedy for a list of mental and physical ailments. We wrap up some of the most sought-after destinations in Colorado, each offering a uniquely catered homeopathic dip with their own specific blend of mineral mixology to melt away life's stumbling blocks.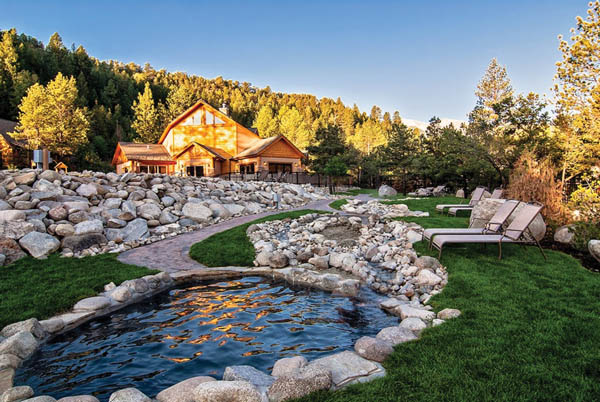 Mount Princeton
This subdued, family-friendly retreat in Nathrop, is nestled between the quaint mountain towns of Buena Vista and Salida with odorless hot springs. Choose between the historic bath house, creekside hot springs, infinity pool or upper pools complete with picturesque Rocky Mountain views and a 400-foot waterslide, with temperatures ranging from the 70s to 120 degrees Fahrenheit.
Monday – Thursday: Adults (16-61) $20;
Kids (4-15); Seniors (62+) $15;
Friday – Sunday Adults $25,
Kids & Seniors $20;
Waterslide Open Memorial Day–Labor Day
+$5 (Unlimited slides)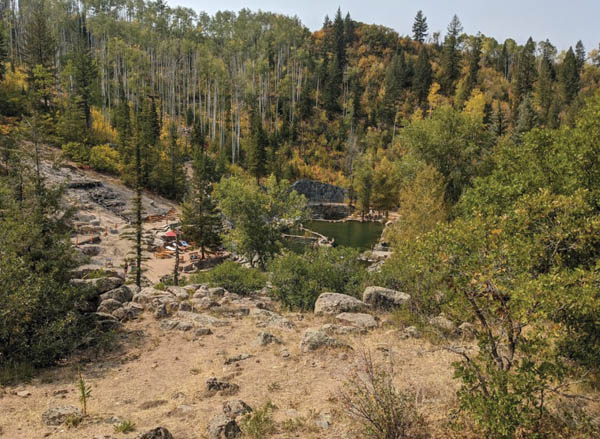 Strawberry Park
Just outside of Steamboat, you can unwind after an epic day on the slopes experiencing the ski resort's famous "Champagne Powder" or after hiking in Routt National Forest in 104-degree mineral waters. With a nod to the natural beauty of its surroundings, the unique stone masonry of the pools offers a homeopathic and grounding soak in a secluded space.
$20 per person, cash or check, no credit cards.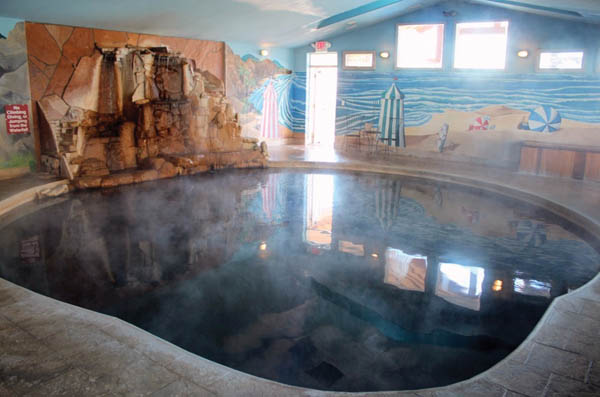 Orvis Hot Springs
For the unencumbered bath dwellers, Orvis offers a clothing-optional spiritual approach in Ridgway, that is famous for its high lithium content. These sacred waters have provided sanctuary and healing for centuries, since the Tabeguache band of the Utes flocked here to relish in its regenerative properties, and you can too.
Adult–All Day: $22;
Adult–One-Hour Quick Dip: $18;
Children–4-12 years old: $10;
Children–3 & under: Free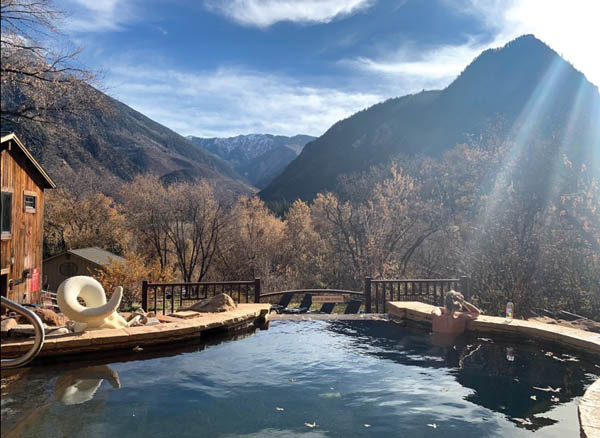 Avalanche Ranch
Avalanche Ranch not only offers relaxing pools, but it also features cascading hot springs that echo the majesty of a waterfall. The three-tiered pools pour into one another in a presentation of impressive natural rock formations within a pristine and secluded environment.
Closed on Wednesdays for cleaning
$25 per person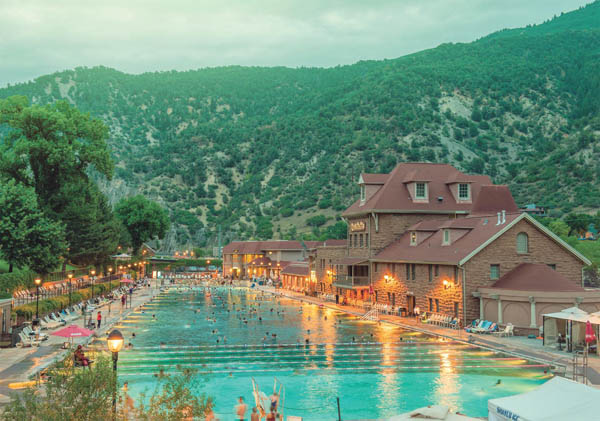 Glenwood Hot Springs
Conveniently situated between the glamorous Aspen and Vail ski resorts, Glenwood Springs is home to one of the world's largest hot springs pools. Known as "Spa of the Rockies," it's an easy walk to the nearby downtown. Whether you're rolling solo or with kids in tow, this accommodating water retreat is perfect for a chill interim kept in the 90s to 104 degrees and purified and filtered for cleanliness non-stop.
hotspringspool.com