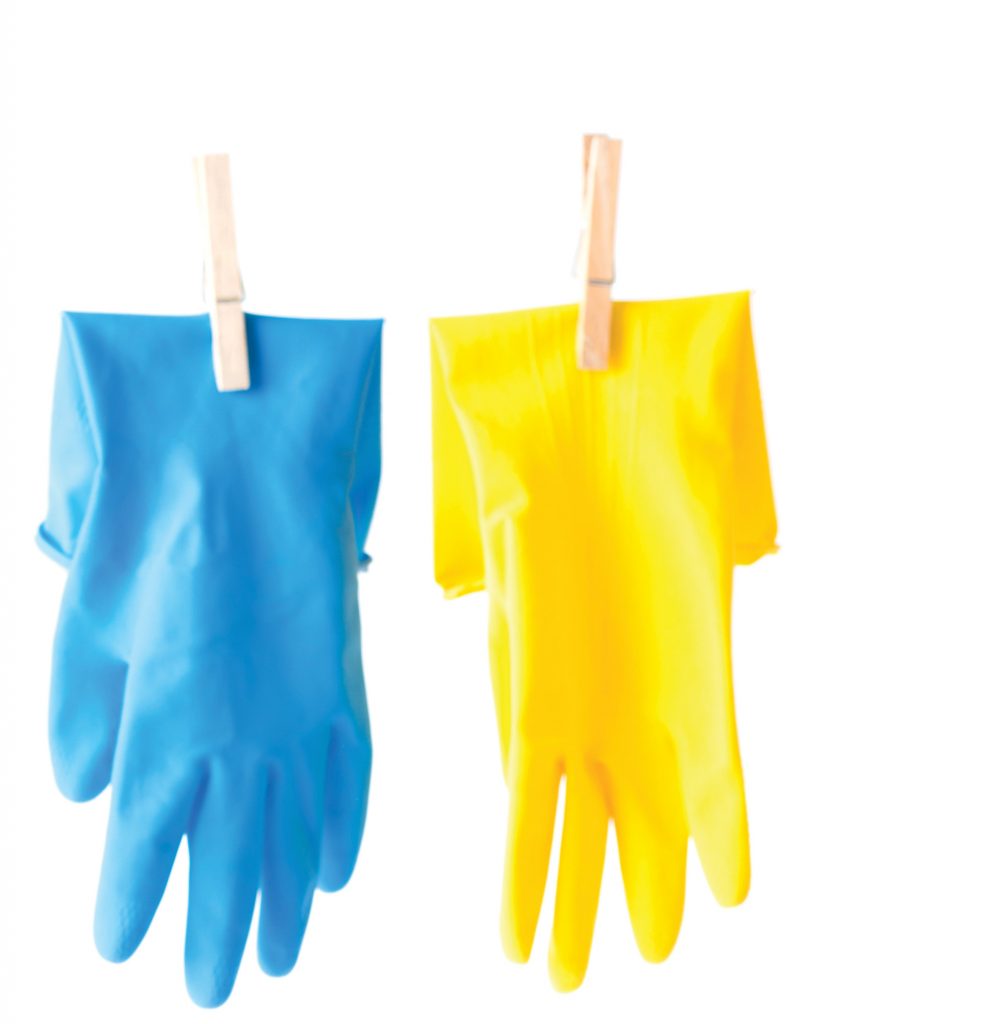 The thorough home scrubbing that is spring cleaning is no longer just for sparkle and shine: It's a basic chore that promotes good health. And it feels more important than ever to get it right. Enter Alpine Maids, an award-winning Denver cleaning company that travels across the metro area to keep homes (and, currently, offices and commercial buildings) sanitary and spotless. The team uses a 51-point checklist for its disinfecting deep-clean service—something that's kept business booming since March. "We clean for cancer patients with compromised immune systems through the nonprofit 'Cleaning for a Reason,'" says owner Chris Willatt. "So we're used to making sure every area in a home is thoroughly disinfected." Here, deep-cleaning tips that will put you—not microorganisms—in charge of cleanliness. 
HIGH-TOUCH AREAS YOU MIGHT HAVE SPACED NEED SCRUBBING
Light switches
Bottles and bottle caps in the bathroom
All appliance handles
Stereo knobs
Blind cords and wands
Remotes
Doorbells
LET'S TALK CLEANERS
To clean, Alpine Maids typically uses nontoxic Green Seal-certified products by Ecolab, a leader worldwide in water, hygiene and energy technologies and more. But disinfecting requires the "heavy hitters. For most cleaning needs, green products work as well as traditional products," Willatt says. "But cleaning and disinfecting are two separate things. The only way to ensure a 99.9 percent removal of COVID-19 and other pathogens is to use disinfectants."
WHAT WORKS: Anything on the U.S. Environmental Protection Agency's official list (called "List N") of disinfectants that have qualified for use against SARS-CoV-2, the novel coronavirus that causes COVID-19.
OVERALL, A PRODUCT WILL STERILIZE IF: It contains 70-95 percent alcohol, 0.5 percent hydrogen peroxide or is bleach. Mix ¼ cup of bleach per gallon of water.
WHAT DOESN'T WORK:
▪ Vinegar
▪ Ammonia
▪ Witch hazel
▪ Essential oils
▪ Salts
PLAN B
If you're running low on the best stuff, scrub with soap using a lot of elbow grease (not just a light wipe), Willatt says. The soap gets rid of the outer layer of the COVID-19 virus, so it can't bind to or enter human cells. Wear gloves and wash your hands with the gloves on after cleaning, then wash your hands again after removing the gloves.
A GOOD-TO-KNOW
"The difference between the commercial-grade products we use and store-bought options is commercial cleaners have a one-minute contact time, meaning the surface needs to stay wet for one minute to thoroughly disinfect," Willatt says. "In comparison, the contact time for a store-bought product is typically four minutes."
BEHIND THE CLEAN
Alpine Maids
Serving all of metro Denver
720.897.1182