Raise your hand if you are trying to eat healthier this spring. If you struggle with eating the right way for more than a week or a month, put your hand down. Despite our best dietary intentions, real-life logistics tend to trip us up, and we return to our old habits.
"A lot of people want to eat healthy, but they say it's too hard and it's too expensive. Our mission is to make healthy eating easy and affordable," says Kristi Edwards, owner of Clean Eatz. The Denver Tech Center location for a national chain features a cafe with takeout and a healthy meal source for individuals and families with all sorts of dietary needs and preferences.
The other huge roadblock to dining with wellness in mind is taste. "Clean" doesn't sound "yummy."
"People expect healthy food not to taste very good. Once we get them to try it, they see that it can be great," Edwards says.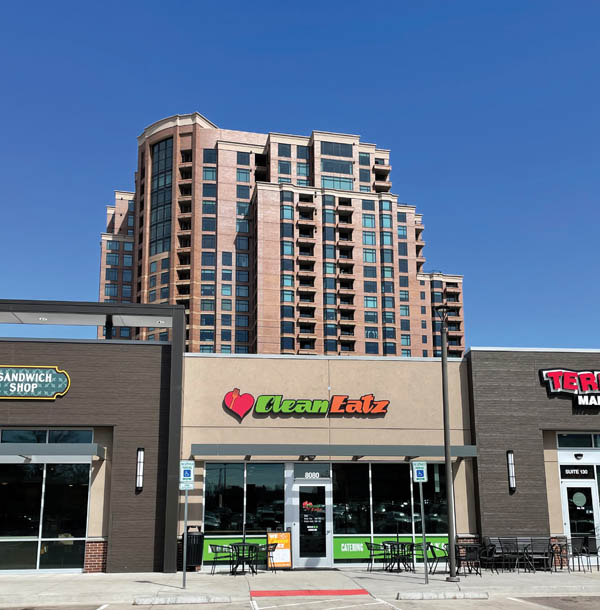 Clean Eatz offers weekly meal plans that remove the guesswork from portioning, a critical assist since many of us either don't measure or think we're eating smaller portions than we are. "Most of our meals are macro-nutrient based. It's not about 'you can't have this, and you can't have that.' It's all about balance of protein, carbs and fats, and portion control," she says.
There's a rotating menu of meals you choose from. You order online and pick them up fresh. If you don't get to them during the week, you can freeze them for later.
A recent week's meal choices included pizza loaded baked potato, bloomin' onion chicken, salmon sliders, coconut blueberry oats and bacon cheese egg bites.
You can also dine at the Clean Eatz cafe, which features scratch-made salads, burgers, wraps, flatbreads, etc. You can opt for a smoothie or a snack like "Good-For-You" nachos or Buffalo cauliflower. The "Build a Bowl" option offers protein choices such as chicken, salmon, black bean burger and bison over brown rice, sweet potato chunks, protein noodles and more. Top it all off with veggies, sauces and spices.
"The most popular wrap is the Buffalo chicken, but my favorite thing on the menu is the Grecian wrap. It's really good," Edwards says. A whole wheat flatbread wraps around shredded beef, romaine, red onion, banana peppers, mozzarella and Greek sauce.
"My reason for doing this was that I was in corporate America forever. I was coming home late, slingin' hot dogs and chicken nuggets, or we went to drive-thrus," says Edwards. "I thought if we had something like this place in the community, it would be so much nicer. You can get something healthy—you can feed your family and not have so much mom guilt."
No excuses!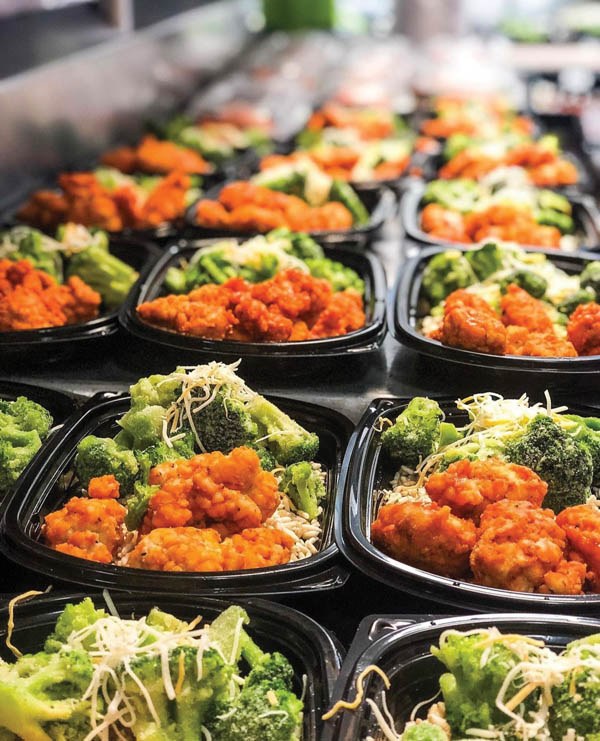 Healthy food options are easy to find in Denver's south suburbs:
Clean Eatz, Denver Tech Center
cleaneatz.com
DTC Nutrition, Greenwood Village
dtcnutrition.club
Kwench Juice Cafe, Greenwood Village
kwenchdenver.com
Nekter Juice Bar, Littleton
nekterjuicebar.com
Vitality Bowls, Castle Rock
vitalitybowls.com
Berry Blenz, Park Meadows Mall
berryblendz.com
Berry Blenz, Castle Rock
berryblendz.com
Bare Blends, Centennial
bareblends.com