When I travel, I love indulging in local cuisine. Street food or Michelin Star, domestic or international – it's all about distinctive local flavors that allow me to soak up the true culture of the destination. Even though a bon voyage isn't in my near future, I spoke with some culinary experts who are bringing faraway dishes to Colorado. In person or virtually, check out these cooking schools and let your tastebuds travel.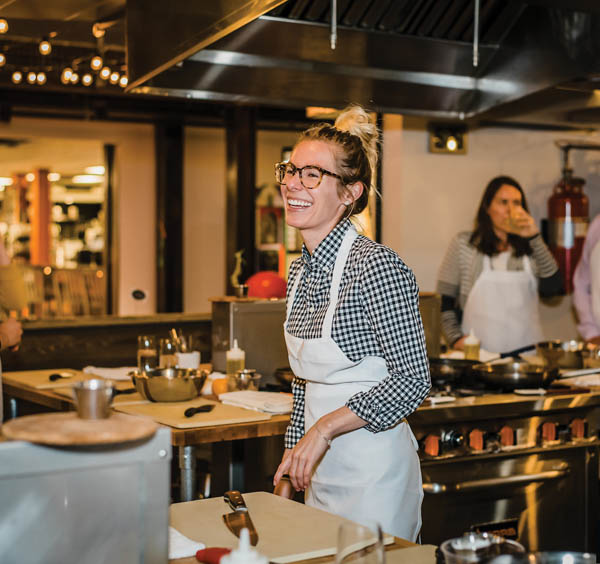 Create Cooking School
Since traveling to exotic locales isn't on the menu right now, Create Cooking School offers gourmet classes, in person and virtually, from different regions of the world – think chimichurri steak from Buenos Aires, paella from Spain, Korean BBQ or Cuban citrus pork chops – and signature cocktails and wine to highlight the unique flavors of each region. Join their virtual kitchen with real-time instruction or cook side-by-side with Chefs Erasmo, Diego and Nicole and create delicious scratch meals worthy of your passport.
Create Cooking School
2501 Dallas St., Aurora
720.573.9949; createfoods.co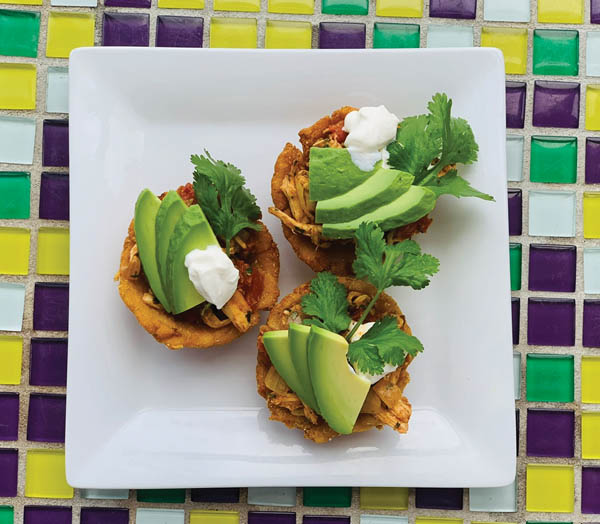 Stir Cooking School
From novices to more advanced cooks, the online cooking class subscription from Stir Cooking School brings over 50 years of combined culinary and teaching knowledge to your fingertips. Their custom recipes and videos guide you through how to make different dishes perfect for pantry cooking, international dishes, one pot meals, baking and beyond. Whether you sign up for one class, a subscription or cooking parties, each recipe is taught by different Chef Instructors and Professional Restaurant Chefs, both in person and virtually.
Stir Cooking School
3215 Zuni St., Denver
720.287.4823; stirtolearn.com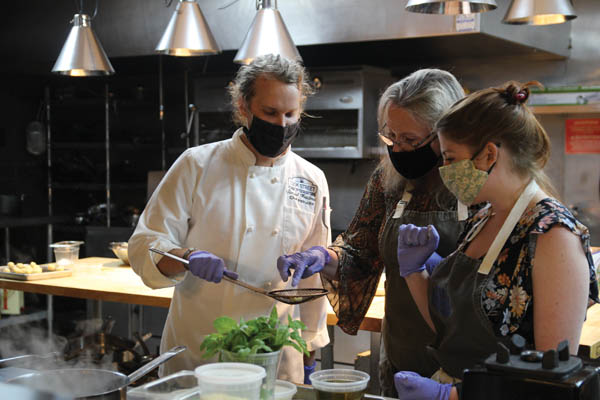 Cook Street
March marks The World of Taste series at Cook Street. This chef-lead culinary journey around the world offers global inspiration from Peru, Thailand and Vietnam. You'll learn how to make dishes such as Suspiro de Limena, Crab Fried Rice and Lemongrass Chicken. Whether in-person or remote with live instruction, these chefs will discuss the ingredients unique to each region and the techniques that make the flavors shine.
Cook Street School of Culinary Arts
43 W. 9th Ave., Denver
303.308.9300; cookstreet.com
The Seasoned Chef
For over 25 years, The Seasoned Chef Cooking School has taught a wide range of ethnic styles and specialty cooking classes for every interest. Their focus on culinary skills will boost your kitchen confidence, whether you're trying your hand at traditional Confit de Conard, Risotto alla Milanese, Greek Moussaka or Moroccan Kefta Tagine. With guest chefs offering their expertise, you'll be transported to faraway places as you learn to prepare these dishes. Not only do they offer classes in-person or live remote, but you can also savor gourmet meals to go. Plus, their young chef program will get your kids excited about cooking (and traveling) too.
The Seasoned Chef Cooking School
999 Jasmine St., Denver,
303.377.3222; theseasonedchef.com