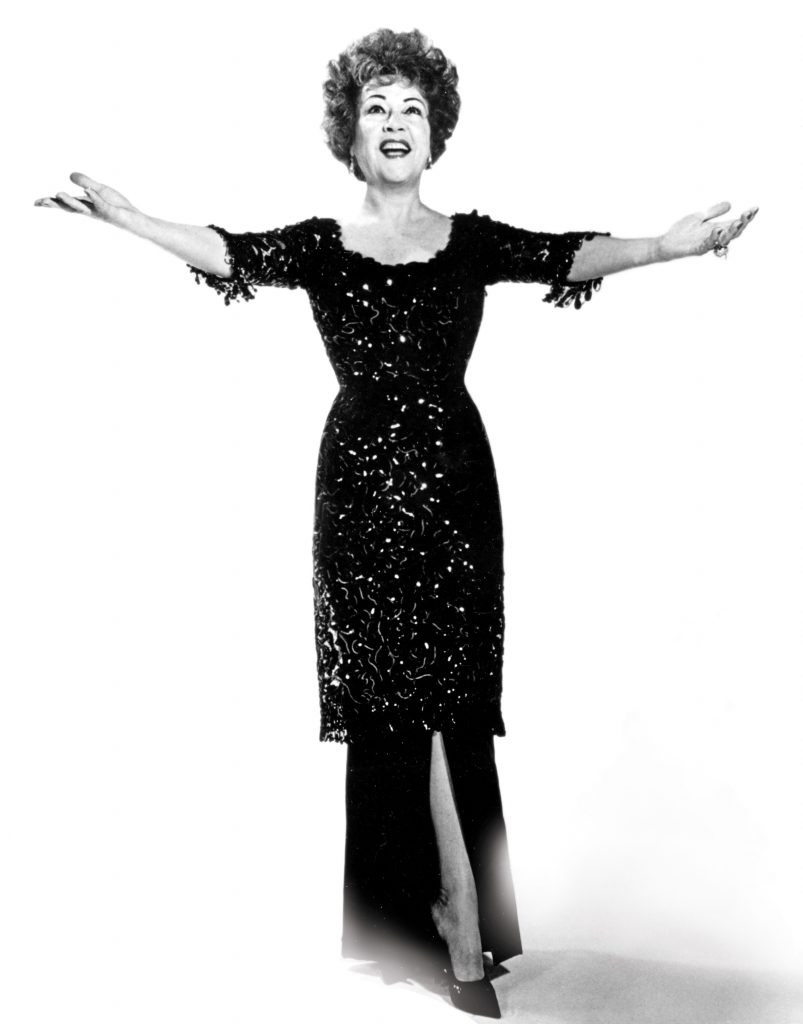 Plenty of myths surrounding Ethel Merman's connection to Cherry Hills Village have circulated over the years. But a deep dive into the complicated life of the Broadway starlet sets things straight: The talented diva did, in fact, live at 26 Sunset Drive, an exclusive Cherry Hills Village address situated in a tranquil enclave epitomized by sprawling multimillion-dollar manors and mansions.
Merman, who died in 1984, was familiar with Colorado. She and her two children spent several holidays in Glenwood Springs, and she adored the state's four-season climate. In 1953, Merman wed Robert F. Six, president and founder of Continental Airlines, which was then headquartered in Denver. Not long after they said "I do," the newlyweds, along with Merman's children, moved their belongings from New York City to Cherry Hills Village.
They'd initially set their sights on building a home at 3900 South Colorado Boulevard. But while the manor—a formal French country castle situated on more than two acres that's since been extensively remodeled (but has continued to tout a connection to Merman)—was eventually completed, Merman and Six had a change of heart.
Instead, they found their paradise on Sunset Drive, a neighborhood that attracted numerous socialites and movers and shakers, including family members of Presidents Roosevelt and Truman. The couple purchased a 28-room graystone Tudor at 26 Sunset Drive, which her daughter nicknamed "Six Acres." Originally built in 1927, the stately home, which is still standing, was listed at $79,000. While Six was hardly broke, it was Merman who supplied a down payment of $10,000.
By all accounts, Merman, now a housewife, loved her home. She quickly made it her own, swapping out the original ceiling-beige color palette with a riot of bold turquoise and scarlet hues, fashionable chintz wallpaper in all of its flowery glory and artwork from masters like Renoir and Monet. In December of 1953, Merman and Six hosted a housewarming cocktail party and invited their affluent neighbors. During her time in Cherry Hills, Merman also showcased her estate to visiting VIPs.
Despite a declaration that she was done entertaining live audiences, Merman performed with the Denver Symphony Orchestra at Red Rocks Park and Amphitheatre, in part to establish prominence within her neighborhood. Over time, however, she returned to New York and the Broadway stage. Though there were ups and downs along the way—including a painful divorce from Six—Merman eventually became one of, if not the biggest star on Broadway, leaving behind a legacy that still reverberates through Sunset Drive.