By Elizabeth Watson
GREENWOOD VILLAGE'S new Junior Achievement Free Enterprise Center provides immersive
educational experience for Colorado's youth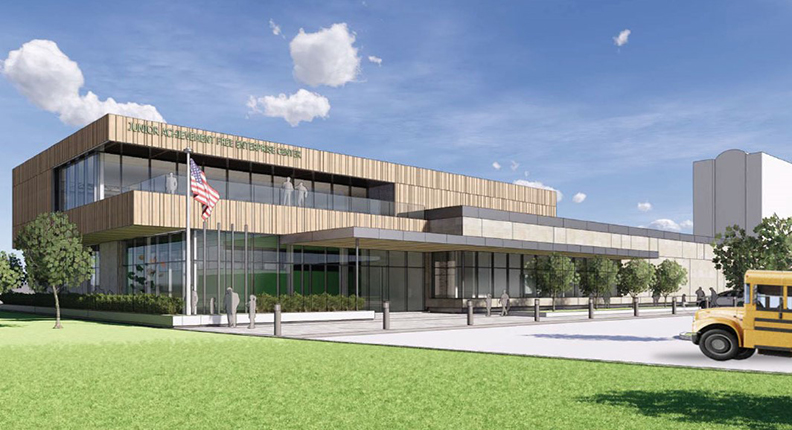 WHEN THE DOORS of the Greenwood Village Junior Achievement-Rocky Mountain, Inc. (JA) Free Enterprise Center open for the first time this spring, local students will step into an immersive, educational experience that provides them with crucial financial skills. The space and experiences are designed not only to encourage them to dream, but it will set them on a path to achieving those dreams. Junior Achievement's purpose is to inspire and prepare young people to succeed in a global economy.
For more than 100 years, and through more than 100 areas across the country (and even more globally), JA has provided students with the knowledge and skills required for economic success, has helped them plan for their futures, and guided them in making smart academic and economic choices. In our area, with the addition of the JA Free Enterprise Center in Greenwood Village, the organization anticipates being able to provide services to an additional 20,000 students every year.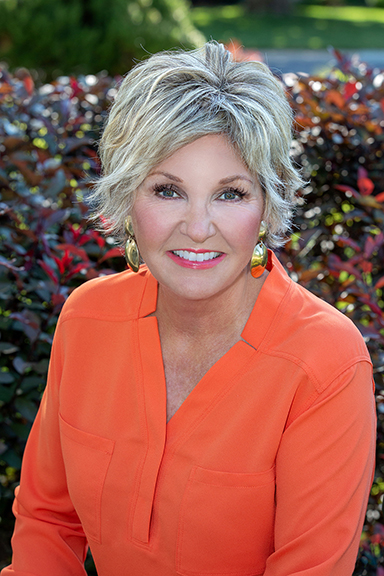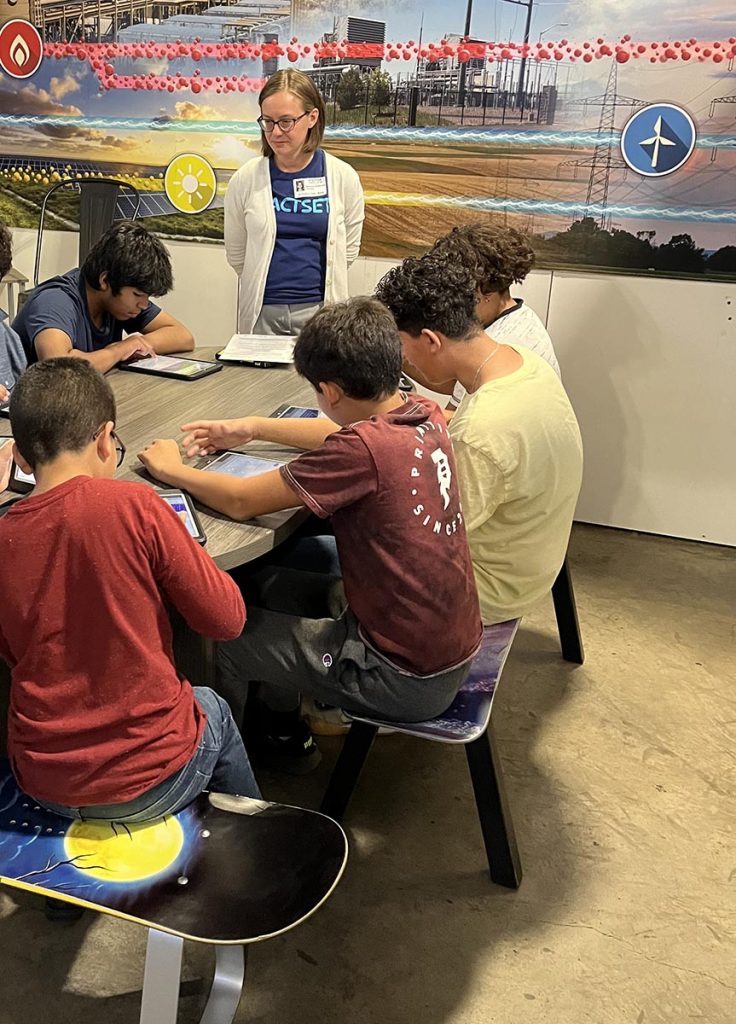 JA Rocky Mountain recognized the importance of a facility in the south metro area when its Thornton Free Enterprise Center hit capacity and wasn't able to serve school districts south of Denver due to transportation challenges.
The Greenwood Village location was made possible through a donation of land from local real estate developer John Madden. Robin Wise, president and CEO of JA Rocky Mountain, says, "Mr. Madden gave us this gift of land. It is the perfect location. Close to light rail with good visibility, and it's in the cultural heart of Greenwood Village."
The first shovel hit the dirt for this 27,000-square-foot project in March 2022, and JA is anticipating a spring 2023 opening with participation of approximately 750 students scheduled for April 2023.
This is a building designed to engage, inspire and educate. From the moment local school children walk through the door, JA wants them to have a "wow" experience. With an eye on work and life in the 21st century, this new space lends a modern edge to the main JA content areas of work readiness, entrepreneurship and financial literacy.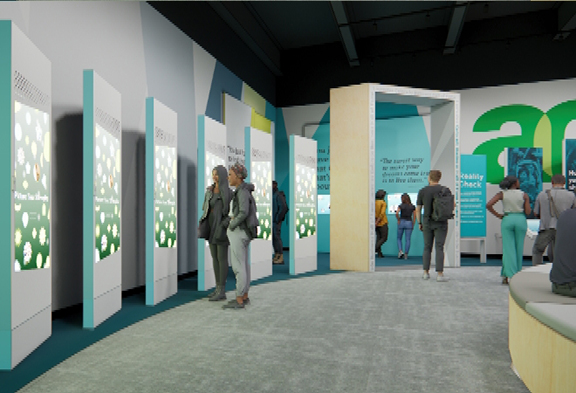 Plenty of natural sunlight flooding the 18-foot ceiling spaces, a wall of oversized televisions in the main lobby and two separate high-tech learning exhibits contribute to an immediate sense of cutting-edge technology combined with educationally focused experiences.
The Robert and Judi Newman JA Finance Park is the first of two fully immersive learning experiences the students will participate in at the JA Free Enterprise Center.
"The 'stores' on the perimeter represents a thing in your life that you have to purchase to live. Kids arrive, they've had curriculum before they come, they come here and put that theory into practice," says Wise. Each student receives an iPad with a randomly assigned job, a corresponding salary and a life situation such as married, single and with or without children. In addition, the iPad lists major life purchases such as housing, transportation and health care and also lets them know their credit score. Priority deductions include things like taxes, insurance and credit card debt. The experience paints a real-life picture for the student.
JA Finance Park's educational approach is recognized by Harvard University. Wise says, "It's a Harvard best practice for teaching financial literacy because it's immersive.
Without us having to lecture kids, they learn that with education or a skill you have more choice in life."
The second fully immersive learning experience at the JA Finance Park is The Daniel Fund JA Dream Accelerator. Created by award-winning exhibit designer Gallagher & Associates—the firm that also designed the U.S. Olympic and Paralympic Museum in Colorado Springs—this exhibit has students participate in an entrepreneurial learning opportunity.
"The Dream Accelerator is an immersive career exploration," Wise says. "We hope it will help young people find a path to purpose." She gives an example of a scenario where a group of students are given a business plan for opening a brunch restaurant. As the team debates the benefits of available locations, those locations start to disappear. It's reflective of how in the real world, things can change quickly. Those locations might be purchased by another company looking to start their own business, which in turn can affect your business plans.
In a quote on the Junior Achievement-Rocky Mountain, Inc. website, Mark Cuban, JA alumnus, Dallas Mavericks owner, "Shark Tank" personality and American billionaire, says, "Junior Achievement really was the only outlet, the only place I could go where I could truly learn about business. Going to Junior Achievement, I learned everything. I learned how to incorporate, I learned all the different roles, sales, cost of goods sold, production, making products, selling, and selling at a profit, all the pieces. We literally ran a business. Just that whole concept of the American Dream I think drives so many kids. Junior Achievement is a good opportunity to understand what it takes to be successful as an entrepreneur in this country."
Wise is also quick to point out that JA emphasizes that college is not the only direction available to students. Whether it's trade school, an apprenticeship or a business startup, JA wants to provide that spark that makes kids ask, "What's next?"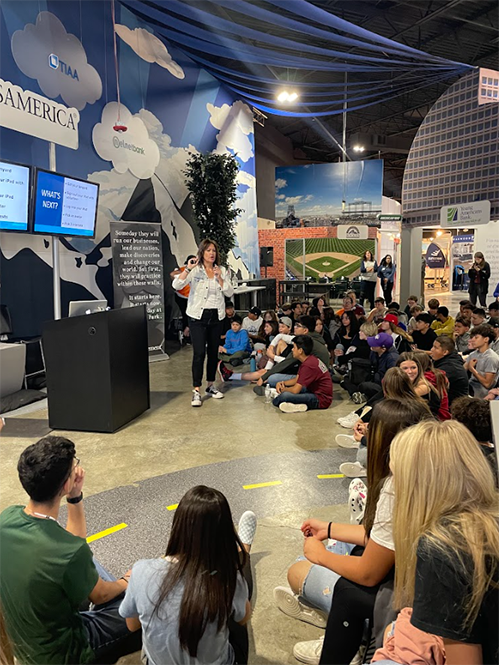 Junior Achievement-Rocky Mountain, Inc.
Greenwood Village JA Free Enterprise Center
303.534.5252

jacolorado.org