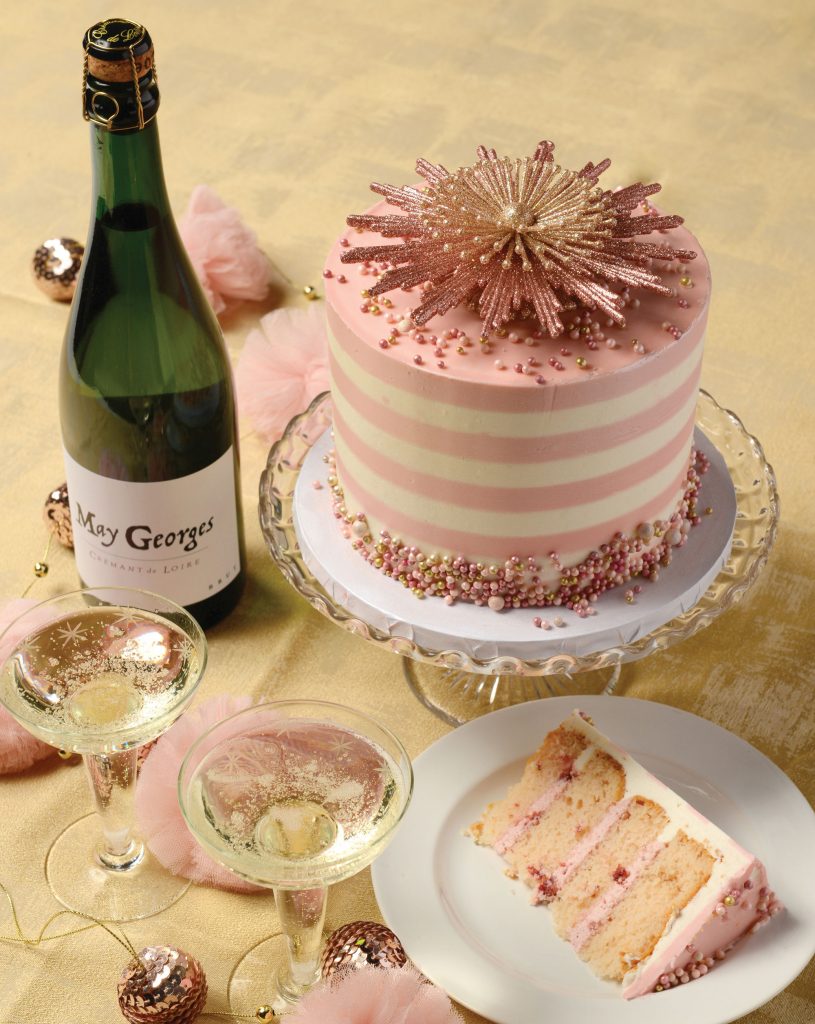 Moscato makes for a memorable dessert—just ask Desiree Kelly, the mastermind behind The Makery Cake Company's famous Pink Champagne cake.
Light, pleasantly sweet and slightly fruity (yep, just like a glass of Moscato), Kelly, also the bakery founder, has sold close to 2,500 Pink Champagne cakes since opening her shop in 2006.
The specific sparkling strawberry Moscato she pours into the batter has become a sought-after trade secret thanks to the airy cake texture it creates. "Many of my competitors have started to make a rival version, and I'd like to not give them any hints," Kelly says. "Customers always go back to this cake and say, 'This is my favorite!' We don't know if it's the bubbles or the acidity that gives it the unique light consistency, but the cake is wonderful."
To be sure, Kelly's unusual understanding of the science behind baking has made the flavor a success as well. She was a molecular biologist who volunteered to make her younger sister's wedding cake and then fell in love with cake decorating (and baking). Kelly made an official career change and started experimenting with exotic, distinct cake flavors. "The inspiration for this cake came from my love of putting spirits in food," she explains.
She's certainly had plenty of practice mixing the two together since: "The guys from the liquor store near us recognize The Makery staff and run to get a couple cases of the sparkling wine when we walk in the door."
The best thing to pair with the dessert? "Adding a bottle of Champagne or sparkling wine on the side can't hurt," Kelly jokes. It just takes one bite, after all, to feel like there's something worth celebrating.
HAVE YOUR CAKE
The Makery Cake Company
Centennial
720.270.4042