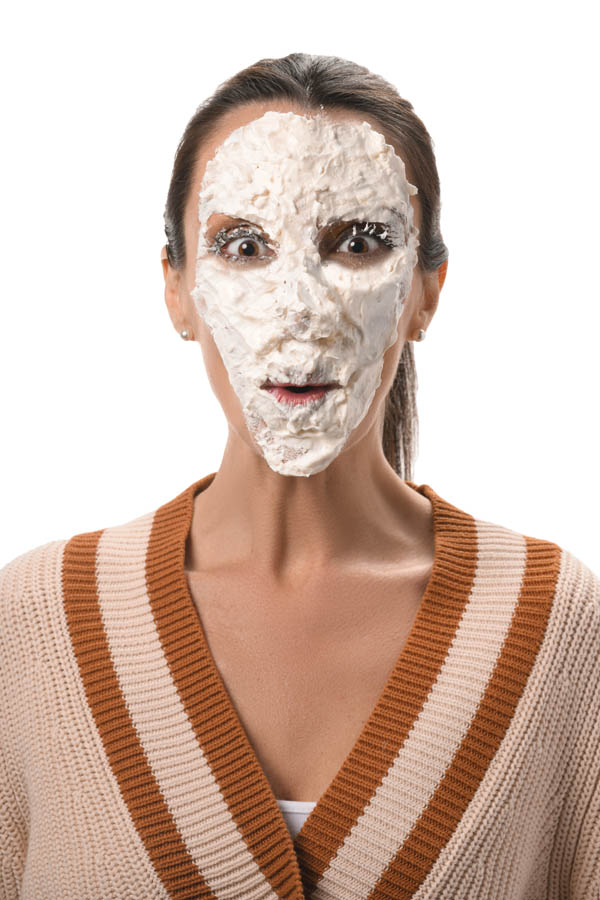 The famed lights of Broadway were recently dimmed, but with a rebirth of energy and verve, the curtains are rising once again to bring back live performances to audiences in New York City—and the Mile High City. We paid a visit to Denver native and patron of the arts Molly Fortune, who became a producer for the new Broadway musical, Mrs. Doubtfire, to talk about how the pandemic has made this opening unlike any other.
"I had the opportunity to support the arts and invest in something that promotes quality, wholesome entertainment that people of all ages can enjoy together, something near and dear to my heart," Fortune explains on her decision to become involved with the show. "Although I did my homework and crunched some numbers, overall it sounded like a once-in-a-lifetime opportunity. In hindsight, given the current world situation, I'm even happier I did it based on the value I think it could potentially bring to so many."
Fortune has many memories to draw from of going to the theater, both in NYC and Denver. Stressing the importance of the performing arts, Fortune's parents exposed her to the stage from an early age as they regularly attended theatrical performances together as a family.
"My all-time favorite has to be Andrew Lloyd Webber's Phantom of the Opera," Fortune recalls, "It was one of the first productions I saw and even as a little girl, I was absolutely captivated by the emotion behind the music. As a teenager I fell in love with Wicked and the way the story is beautifully depicted from an alternative point of view. Now I'll be adding Mrs. Doubtfire to my list of ongoing favorites!"
For many, the movie Mrs. Doubtfire starring Robin Williams and Sally Field holds a special place in our hearts; from quippy one-liners to the tear-jerking, tug-at-the-heartstrings moments throughout the film. "For me, Mrs. Doubtfire is one of those classic movies you put on when you are in need of a lighthearted laugh," Fortune says, smiling, "Robin Williams captivates you from the start and the emphasis on family has always struck a chord with me."
Having the opportunity to see Mrs. Doubtfire as it reopened briefly in New York, I can say firsthand that this show is incredible, the cast superb and the writing witty and captivating. While giving a nod to Robin Williams' performance, Rob McClure as the title character blows audiences away with his own approach to the loveable Mrs. Doubtfire and his quick changes to and from the character on stage are mesmerizing. Musical numbers that are destined to become standards are performed effortlessly by the powerhouse cast members, who delight at every turn.
The show is currently scheduled to reopen March 15 at the Stephen Sondheim Theatre.
GET TICKETS: mrsdoubtfirebroadway.com
Molly Fortune PHOTOS: CHAD CHISHOLM