By Mark Samuelson
Despite higher rates, agents and builders sense a good market returning this spring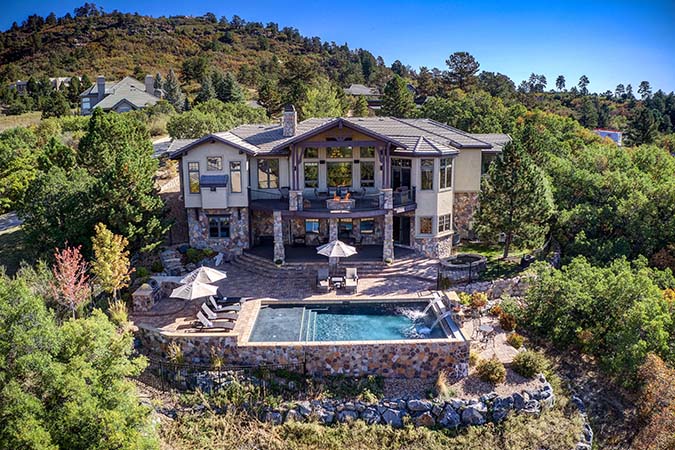 AS THE NEW YEAR ARRIVES, Denver's real estate market is nine months over the edge of a drop-off in prices that the national news media view as part of a general decline. But as Mark Twain said after reading accounts of his waning health, "The report of my death has been grossly exaggerated."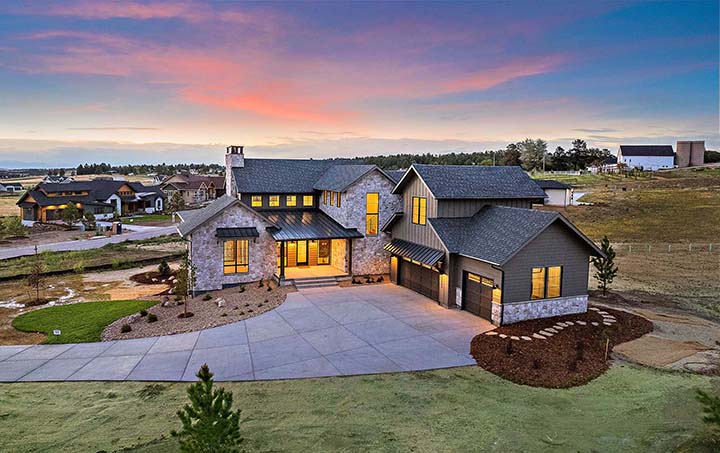 SERIOUS BUYERS ARE ON THE MOVE
Agents and builders in the south metro area say they're surprised now by how satisfactory the data are rather than by how altered they seem. "We're seeing an uptick in activity and buying for this time of year," says top-selling agent Rike Palese, broker/manager of RE/MAX Professionals' DTC office at Dry Creek and I-25. "For recent weeks, as rates have trickled down, serious buyers are actually writing contracts."
Coldwell Banker broker Louie Lee, who sells in the rarified air of The Village at Castle Pines, is seeing a similar trend. "We're getting really steady showings," she says. The community is located ten minutes south of the Denver Tech Center, where The Country Club at Castle Pines is sporting a $27 million remodel carried out during the pandemic.
Lee and his team, who have ten rare custom sites close to the refurbished clubhouse they're calling Golf Estates Point, have seen $4 million, $5 million and $6 million homes sell during what should have been the deadest months of a declining year. "Most of the buyers are local, and some have already sold their homes or don't need to sell," says Lee. A few miles south in Castle Rock, the master developer of The Meadows can see the end of its available residential sites after 35 years of growth and is focusing on new commercial projects, including senior-living projects.
Builders have responded well to challenges like interest rates and supply constraints, notes Castle Rock Development's marketing and communications director Kelsy Rooney. "We're not seeing the fears in the market in the form of cancellations that were there six months ago," she says while noting that prices are holding at higher ranges. Richmond American Homes, along with KB Home, has taken many of the few remaining sites in The Meadows and will probably end the year with most contracts just shy of $1 million.
Five miles west in Sedalia, developer Mark Connor, president of Denmark Corporation, thinks back to the disastrous crashes that followed booms in the 1980s, 1990s and early 2000s. "I'm old enough to have seen plenty of market cycles," says Connor. "But we now have a much more diverse economy, and the demand for real estate is still there."
Earlier this year, Connor was part of the entity that acquired The Keep, a community with 44 remaining acreage sites that had once been part of the historic Cherokee Ranch. Custom homes—like those sites would yield—are precisely the properties that soared in price during the pandemic, as agents handled waves of buyers wanting more space, more privacy.
Even during the past two months, The Keep secured three custom site sales priced from the $800s to more than $1 million, each likely to yield finished homes in the $3 million range. "There's plenty of activity," Connor notes.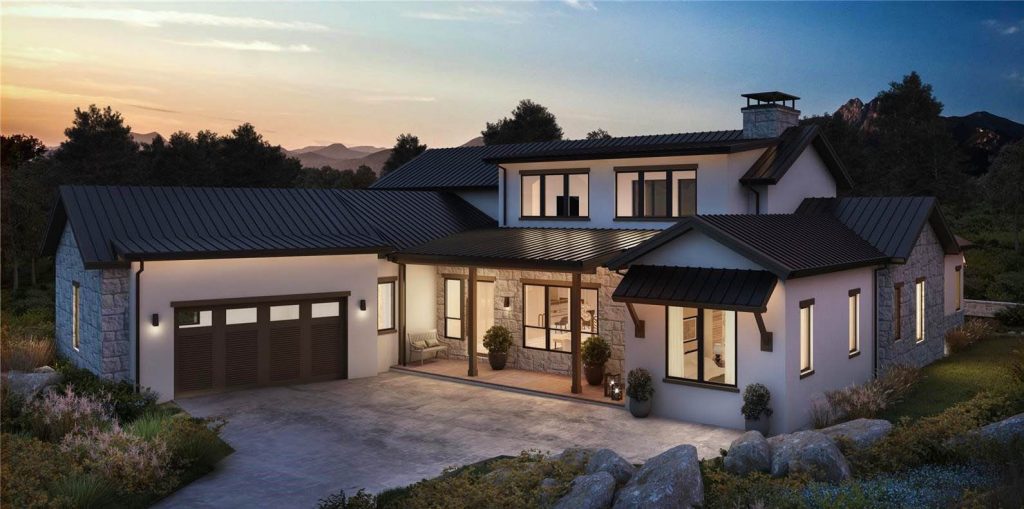 SCARCITY IN THE LUXURY MARKET
Part of that activity, agents and builders note, is driven by scarcity. "The market that I work in is still very, very competitive," says Kentwood DTC agent Jennifer Markus, who did $54 million centered in the south I-25 corridor last year, ranking her as the company's second top-selling agent.
As proof, she pulls stats for her core markets of Cherry Hills and Greenwood Village, wrapped in coveted Cherry Creek Schools. For luxury properties, those over $1 million, she tallies only 39 homes for sale; and a scant 24 properties priced over $2 million.
"I mean, that's nothing!" Markus says. That lack of product is a total contrast to the fallout that followed previous down markets, when tens of thousands of properties were unsold, many in the higher price ranges. (Late stats by the Denver Metro Association of Realtors showed just 4,757 properties for sale in eleven counties surrounding the Mile High City.)
The lack of product is extraordinary in the upper price ranges after three years when double-digit increases pushed vast numbers of homes past that $1 million mark, which is the traditional boundary of the luxury market. According to Markus, companies are now considering raising their luxury definition to $2 million and above.
The dearth of homes and continued buyer interest are good signs for the new year, says Markus. In December, she listed a 41-year old Tudor in Greenwood Village's Huntington Acres. The home needs a complete renovation— but went under contract at $1.2 million after offers from six buyers.
"We don't have a crystal ball," notes Markus, "but assuming that people are still being cautious, the first and second quarters are going to be very slim pickings for buyers, and the third quarter should be better still for sellers, maybe fueled by a drop in interest rates."
UPCOMING TRENDS
Here are five trends agents and builders are predicting moving into 2023.
SOMEWHAT LOWER PRICES, BUT STILL WELL AHEAD OF RECENT YEARS.
RE/MAX Alliance agent Paige McLaughlin, who with her husband Doug did around $60 million in homes and land last year, sees a similar picture in the suburbs and "exurbs" of Douglas and Elbert Counties, where the couple is ranked among RE/MAX's top ten small agent teams nationally.
Like many agents, McLaughlin sees lower values as less of a collapse and more as a normalization. "We're still seeing both cash buyers and new loans," she says. She adds that the falloff in stratospheric prices needs to be understood in the context of a market that, in some areas, had appreciated 15 or 20 percent year after year.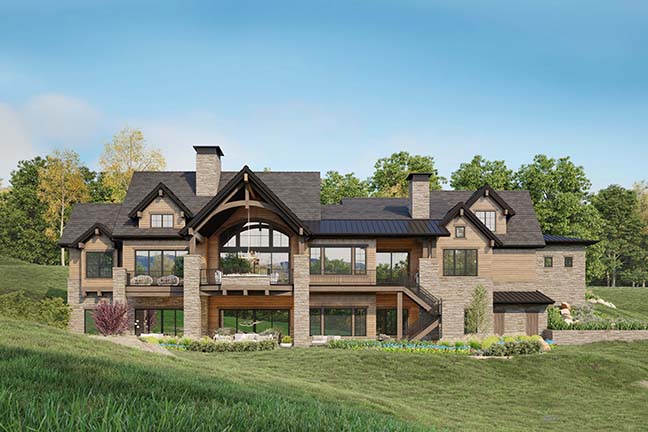 "Normal appreciation is 6 to 7 percent, so you're really seeing a relative gain, although it feels like the numbers are a decline," McLaughlin adds. "Buyers are able to ask more of sellers, but that's a healthy, normal market."
The price change works in favor of buyers seeking master-planned communities with several amenities that have sold rapidly during the boom. "We still have people asking about quick-move-in homes, and we have a few of those for the first time in a long time," says Cheryl Haflich, marketing director at Shea Homes, which has several collections on view at The Canyons Castle Pines.
Haflich adds that despite higher rates, buyers want the amenities that are hard to come by in older areas. The Canyons includes a panoramic covered bridge entry and nearby The Exchange Coffee House. There's also an event lawn for hosting gatherings planned by a community lifestyle director. Prices, including those of Berkeley Homes, Infinity Home Collection, Toll Brothers and Tri Pointe Homes, span the upper $600s to more than $1 million; models are on view east of I-25 on Hess Road and Canyonside Boulevard.
A PREFERENCE FOR NEW VS. OLD.
Along with the general scarcity of homes, builders will benefit from a growing preference for new stylings, new features. Buyers are looking for a unique architectural style, a contemporary look, says Castle Pines' Louie Lee. Adding to that preference is a growing consciousness in favor of new technology—energy efficiency and smart-home features. The trend is evident in popular luxury areas where large homes are now 20 to 35 years old and show their age versus the more open designs that builders offer.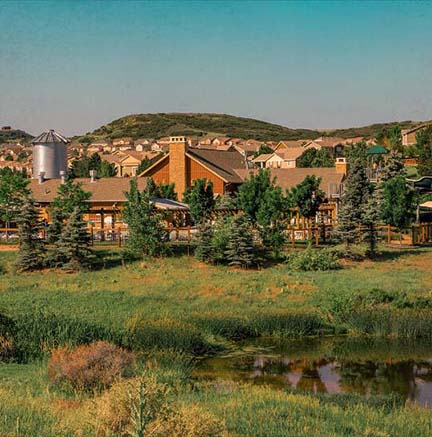 CONTINUED PRESSURE FROM OUT-OF-STATE BUYERS.
"It's taking longer to get people past the starting line, but we're still seeing buyers from out of state," adds Brittney Richardson, who sells The Summit at Castle Pines, a community of 66 new homes inside The Village at Castle Pines.
"A lot of people really love the idea of Colorado. All the triggers are sending us that message that we'll expect a turn-up at the beginning of the year," Richardson notes, adding that with ten sales, the community is launching two spec homes from $2.4 million.
"We still have families coming from California," Paige McLaughlin adds, seeing them at Fox Hill, a custom area she represents near Franktown. "They're looking for a fresh start, a fresh lifestyle."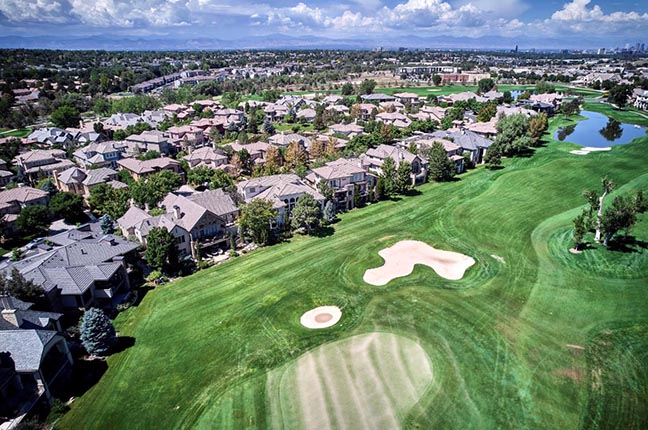 A SLIGHT DOWNWARD TREND IN MORTGAGE RATES.
Agents anticipate that—despite the Fed's continued moves to raise rates—the market will find ways to compensate, and buyers will adjust. "We're hearing from a lot of lenders that by midyear 2023, rates will be hovering around 5 percent," says RE/MAX Pros' Rike Palese. "And if that happens, that will spur a lot of buying."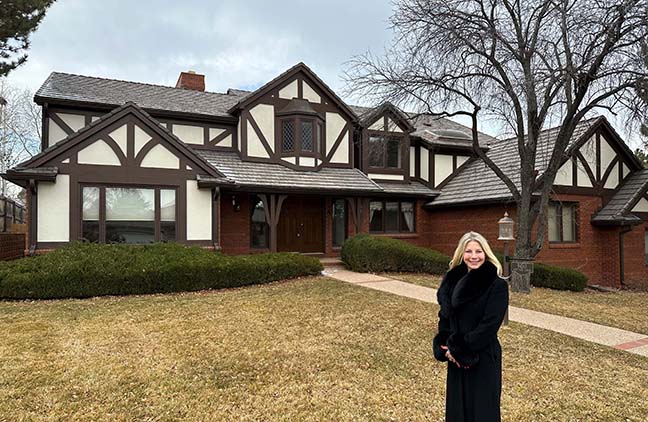 Kentwood's Jennifer Markus says she is already seeing sellers offering financing to buyers, something she hasn't witnessed since 2008. "All of the creative financing options will be coming back—buydowns and government-backed programs," she says.

STILL TOUGH SLEDDING FOR FIRST TIME BUYERS.
The rise in prices and rates cut deeply into the lower end of the market, where starter homes are now priced higher than entry-level buyers can reach. "First-timers are out of the market; they can't afford it now," says Kentwood's Markus. "They will have to wait a year or two."